Tribute to Holt Weeks, Class of 2007
On July 23, the WJ community suffered the loss of brothers Holt and Stone Weeks to a car accident. A 2007 WJ graduate, Holt had just finished his sophomore year at Eckerd College in St. Petersburg, Fla. Holt had attended Farmland Elementary School and Tilden Middle School prior to going to WJ. Holt's former WJ classmates reflect on this tragedy, remembering what an impact they made on the community.
---
"Holt was more full of life than anyone I've ever known. Anytime he walked into a room it just completely changed the atmosphere. He was constantly laughing and smiling and made anyone in his presence feel so at ease. Holt impacted my life in so many ways – he taught me to be open-minded to new things, to respect everybody around you no matter how different they are and to be eternally optimistic no matter what situation you're in. I can confidently say Holt was one of the most amazing people I have ever had the privilege of knowing. He will be deeply missed."
— Anna Brownstein (Class of 2007)
"Holt was a great friend who was admired by everyone. The tragic loss of him and his brother Stone has affected the community to no end.  Hopefully this will teach us all to appreciate life instead of taking it for granted."
— Ben Posner (Class of 2007)
"Holt had an inherent ability to bring people together. While the wound left from Holt's loss will never completely heal, his spirit is timeless and emanates in all of us. A fallen leader. Holt was a dear friend to so many in such a short-lived life. From best personality to now best man missed, we will forever remember our irreplaceable, one and only Sponzy."
— Daniel Abzug, Nathan Barash and Alex Siegel (Class of 2007)
---
Holt and brother Stone always wanted to make the world a better place. In their memory, The Stone & Holt Weeks Foundation was created to support foundations and schools that represent the lives of Stone and Holt, such as Habitat for Humanity,Walter Johnson High School, The American Red Cross and many, many more. To learn more about this organization or contribute to the cause and foundations supported by the Weeks, visit
www.stoneandho

ltweeksfoundation.org
About the Writer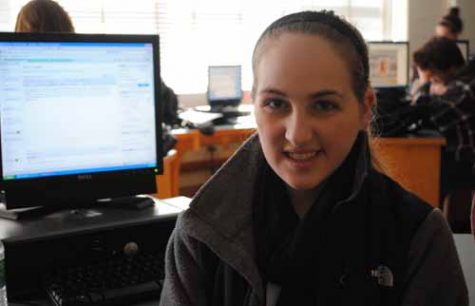 Abby Singley, Online Editor-in-Chief
Abby Singley was on the Pitch staff since her sophomore year, and as a senior, she was Online Editor-in-Chief and the Print Copy Chief in 2010-2011. The...