MCPS reverses religious exemption ruling for student athletes
Walter Johnson student athletes will now be able to play sports unvaccinated if they claim a religious exemption. On Feb. 11, 2022, the Montgomery County Board of Education revised their previous ruling on religious exemptions for student athletes. Previously, the rule stated that religious exemptions would not be able to allow students to play sports unvaccinated; students needed the vaccine in order to play.
A form was sent out to the MCPS community, detailing when, where and how the new ruling will come into effect.
"In alignment with CDC guidance, MCPS is now accepting requests for religious exemptions because of the decreasing COVID-19 community transmission rate, coupled with Montgomery County's high vaccination rate. This updated process begins with the Spring 2022 season – registration is now open," according to MCPS Athletics Update.
WJ athletes were somewhat shocked about the new update and were surprised to see MCPS change their course of action when it came to vaccination.
"[The new ruling] will kind of complicate things, especially for the people who chose to remain vaccinated. Though, there won't really be a weirdness to it since I still interact with non-vaccinated people in non sports settings," sophomore Sidney Scale said.
The dynamics of a team are being put into question with the new ruling, and can be seen at the highest levels. Former Brooklyn Nets star James Harden requested a trade to the Philadelphia 76ers in part because of the fact that former teammate Kyrie Irving refused to take the vaccine.
Team camaraderie is an important part of sports, and essential to a team's performance, but some may fear that the new ruling will make teammates wary of each other. On the other hand, some are pushing back and believe that the bond between teammates is strong enough to keep their team together.
"
I think from the past years and being captain last year all the gymnasts are very sweet to one another. I can't even imagine any of them being mean to one another. But, it is totally new circumstances. I think since the mask mandate is still in place [till March 8] and that I am fully vaccinated and boosted I personally feel safe if I would have a teammate that is not vaccinated."
— senior gymnast Julia Beato
Throughout WJ sports a similar sentiment is held; the companionship and bond between the teammates will overcome the issues off the field. Some WJ athletes believe that the vaccination of their teammates is a personal choice. Whether teammates are vaccinated or hold religious exemptions it does not differ their relationship.
"I feel that everyone should have their own rights to everything and have their own opinion and if you're going to block that out I just think that's not right for them to do. I feel like there probably would be some [tension], but after all in sports we always say that we are family. Like for lacrosse we are always there for each other and that we are brothers. If you are going to play unvaccinated or vaccinated it doesn't really matter, it's your choice," junior Brandon Moon said.
While there are plenty of WJ athletes that feel comfortable taking a stance publicly, there are others who don't want their stances to be known publicly. The issue of religious exemptions and vaccinations is a sensitive subject for many. Some students believe that they will be criticized by their peers for their views.
"If people have a legitimate reason because of religion that's fair and that's not going to stop me from playing on the team. I'm not going to step up and say that people with legitimate reasons can't play. I do think there will be some people who feel uncomfortable about it but they can't really do anything about it because it's a MCPS rule," an anonymous WJ athlete said.
About the Contributor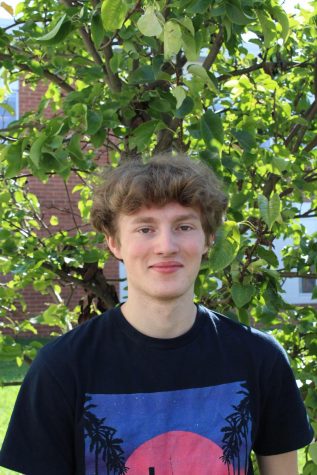 Jona Jancewicz, Online News Editor
Jona Jancewicz is in his junior year of high school. He is the appointed Online News Staff Editor, who is very excited to keep writing for The Pitch and...