TikTok's "What I Eat in a Day" videos are harmful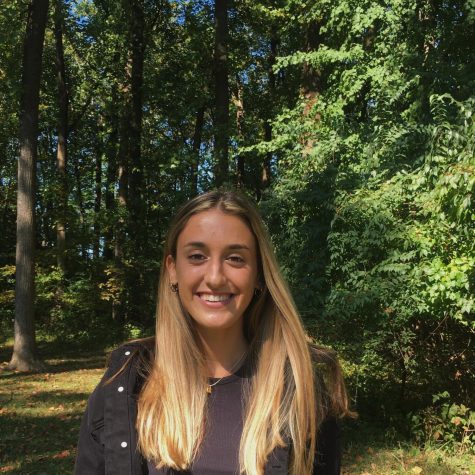 More stories from Sloane Morra
Endlessly scrolling through TikTok has become a popular hobby for many teens over the past few months. Truthfully, I too like to take the occasional scroll through my "For You" page and see what's trending on the app every month. However, I have recently noticed a concerning pattern in my Tiktok feed involving eating and diet culture.
Simply put, the "What I Eat in a Day" and the "How I Lost Weight Really Fast" videos generate an environment that encourages disordered eating.
I came across the first "What I Eat in a Day" video a few months ago. In the video, a girl (who some would say has the "ideal" body type) takes her viewers through her day and reveals what she eats during every meal. To start, she drinks one cup of a smoothie at 11 a.m. Next, she has about eight strawberries at 2 p.m. At 5 p.m., she has five singular carrots. Finally, at 7 p.m., she has a small veggie wrap and a glass of water. The hashtags she used on the video really caught my attention. She included hashtags such as "#healthy" and "#health." The number of calories she ate that day was far too little to be considered "healthy." This is just one of the issues with Tiktok diet culture. People with huge followings post these videos and don't consider the dangerous effects it could have on others' mental health. This specific video got 836,500 likes.
Some may just watch this video, think nothing of it and keep scrolling. On the other hand, some may watch this skinny, pretty girl eating barely anything in a day and think, "Do I have to eat like that if I want to look like her?" Seeing someone eat way too little can often bring up feelings of guilt and the thought that you are abnormal because you eat way more than that in a day. The creators on Tiktok that make videos like this have promoted these eating habits so much that people are starting to be convinced that their diets are actually healthy, and ideal caloric intake is bad and uncommon. For example, creator @healthyvegetarianteen (who has accumulated 50.9K followers and 948.8K likes) posted a video showing what she ate in a day. This video happened to be reviewed by licensed dietitian and YouTuber, Abbey Sharp. Sharp explains how the number of calories consumed is nowhere near that recommended for teenagers. In total the account only shows her eating about 800-1,000 calories in one day.
Nowadays, when I come across videos such as the one I described above, I simply keep scrolling. These videos are made specifically for people to try to compete with others or show off how little they're eating. These practices can be so destructive to people's body image and mental or physical well being. It's important to follow creators on Tik Tok that don't make you feel ashamed for who you are and how you choose to nourish your body. Instead, follow people that make you feel good about yourself. If nobody watches or likes these types of videos, the creators will stop making them.
Your donation will support the student journalists of Walter Johnson High School. Your contribution will allow us to purchase equipment and cover our annual website hosting costs.
About the Contributor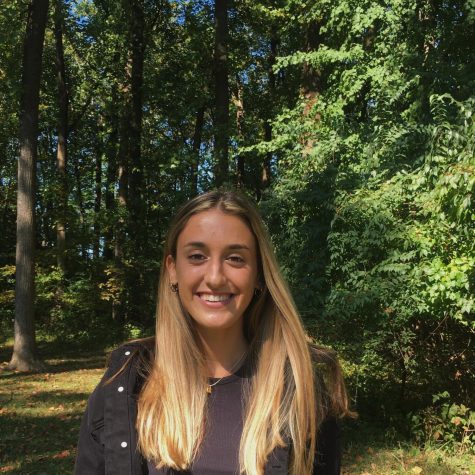 Sloane Morra, Online A&E Editor and Cartoonist/Illustrator
This is senior Sloane Morra's second year working on The Pitch. She is excited to not only be working as an A&E editor this year but also as an illustrator....