Point/Counterpoint: Is Early Decision worth it?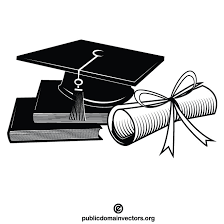 Point: Zsuzsanna Juhasz
Colleges typically offer five application submission options: early action, early decision one, early decision two, regular decision and rolling. The first two with most schools have a Nov. 1 deadline and the second two are usually Jan. 1 or after. And there's also rolling decision–when students send in their applications in the fall and they are evaluated as they are received by the college.
A controversial option is the benefit–or lack thereof–of early decision one. It is an early deadline–which also means you find out your application status much earlier than the other options. Instead of finding out in Feb, Mar or Apr, students will hear back in mid-Dec. I think students can agree that finding out the status of an application early is a major advantage because if you get in, you're set and you know you're going to college, and if you get rejected, you have a good grasp of your chances at other schools and what your application is most likely missing so you can fix it for your regular decision schoos. And in the case of being deferred to the regular decision applicant pool, your application gets another review to see if you belong at the school–another pro. Knowing so soon takes away from the stress of waiting long to even know if you're going to college.
Early decision also increases your chances of getting into said college. Binding yourself to that agreement shows the college that you are set on attending that school and it is your top choice. Statistics have shown that the acceptance rate for early decision students is larger than the regular decision one. If a student knows where they want to go, and they have their heart set on it, early decision is the way to go.
Two of my top choices don't offer early decision, but if they did, I would choose to ED because I know how much attending that school would mean to me. The most I can do for those schools–since I'm applying regular decision–is express interest and participate in virtual or in-person visits. Early decision is a helpful option that will ultimately benefit students and should be taken advantage of if the student is confident that they are applying to their top choice.
Counterpoint: Nour Faragallah
Early Decision is a binding contract that you will only attend this specific college if you are accepted. Most admissions counselors will always say that it is okay if you don't know your major right now, "we can't expect a 17-year-old to know what they want to do for the rest of their life." But how is college different?
The college you go to determines so much of how the rest of your life will go. Whether it is a big-name college or a small-name, it heavily determines your employment status after graduation and even your average starting salary. All those things affect your career trajectory. Whether you graduated from a college with a special program that forces you to intern, giving you professional experience before you even graduate or from a college that doesn't do that. Some people only figure out what they want to do after college about 2 years after they graduate. That would not happen if you were forced to intern as a student.
A binding commitment to one college is even worse if you need financial aid. Most people choose early decision for prestigious colleges as that means they are more likely to get in. These prestigious universities often come with a price tag of 80k. The average American family, even in our area, can't afford to spend 400k on a bachelor's education. When you apply to several colleges you can see all the different financial offers from the different schools and pick the one that suits you the most. When you apply with a binding contract, then you can't see all these different offers and are stuck with the only one that you have received.
And the thing is that the type of students who apply early decision tend to be those who are absolutely sure that this college is perfect for them. And that they have an application that is most likely to be accepted, so if you are the average student then you will maybe don't even have such a big chance to get in. And now you have missed out on all the early action deadlines, a way to apply to a college that you have a better chance of getting into than a regular decision, allows you to look at all your offers and the only downside is that you have to apply by November first, which is fine anyways because most students at WJ get all their applications in by that deadline.
Moral of the story is that unless you are an exceptional student who is very passionate about one particular school then early decision is not for you. If the school you are applying to has Early Action, then great if not maybe let's wait till January.
Your donation will support the student journalists of Walter Johnson High School. Your contribution will allow us to purchase equipment and cover our annual website hosting costs.
About the Contributors
Zsuzsanna Juhasz, Online Managing Editor





Zsuzsanna is an Online Multimedia Managing Editor for the Pitch this year. This is her second year on the Pitch and in her free time, she enjoys...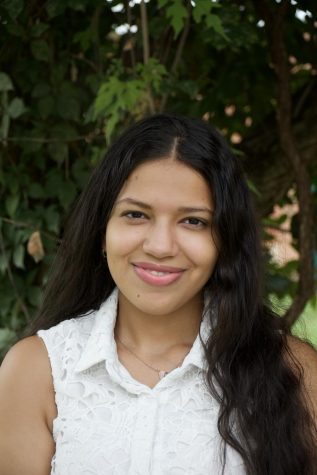 Nour Faragallah, Online Editor-in-Chief
Nour Faragallah is very enthusiastic for her third year on The Pitch. She is a senior who loves reading, keeping up with trends and bashing politicians.