The evolution of Super Bowl halftime show
The Super Bowl halftime show is one of the most-watched TV transmissions every year. This year, the performance was held by a star-studded cast of Eminem, Dr. Dre, Snoop Dog, 50 Cent, Mary J. Bilge and Kendrick Lamar as a tribute to the world of hip hop.
The show took place in Los Angeles and was a true celebration of Hollywood as the five artists have a combined career 43 Grammys and 22 No. 1 Billboard Albums.
"I really like the performers they chose for this year, especially Eminem. I'm always excited for his new albums and fast-paced lyrics," freshman Max Epstein said.
The show has sparked a lot of interest and excitement throughout social media. The show received great reviews from many celebrities and analysts. Some even called it the greatest halftime show ever.
One of the most exciting things regarding the show is its cultural impact and nod to Hip Hop and Rap. In the last few decades, the show has been led by the biggest musical names like Lady Gaga, Katy Perry, Bruno Mars and Maroon 5. However, these performances have centered more around pop music, whereas this show marked an important shift towards other musical styles.
Its cultural impact has become so huge that it is a staple of American culture to watch the show. The show was even more influential due to the message that came across, with songs discussing police violence and symbolic props during Black History month, it surely will be remembered as a very representative and monumental show.
"I don't watch football or understand it but I like watching the show or previous ones on YouTube," freshman Kasper Taraska said.
While the show is now one of the most anticipated events of the year, it wasn't like that until the early 1990's when pop acts New Kids on the Block and Gloria Estefan began turning the show into something big.
Before that, the show had been more reminiscent of a high school football game with simple location-related themes and university marching bands providing little entertainment. The Grambling State University marching band has performed in the most halftime shows (6) throughout the years.
Perhaps the two most influential shows so far would be Micheal Jackson's legendary performance at Super Bowl XXVII (1993) and Katy Perry's record-breaking show which was viewed by 120 million people live on television.
Both performances marked a turning point for the show as it established itself as more than a break from the game but rather an event in itself.
"To be honest, I'm more excited for the show than the game itself, I think that each performer's different styles will make it a really good show to watch," Epstein said.
Despite this, some people still avoid the show due to its connection to football.
"I don't watch anything other than real football (soccer), so I never watch the halftime show either," freshman Jerrick Recinos said.
Your donation will support the student journalists of Walter Johnson High School. Your contribution will allow us to purchase equipment and cover our annual website hosting costs.
About the Contributor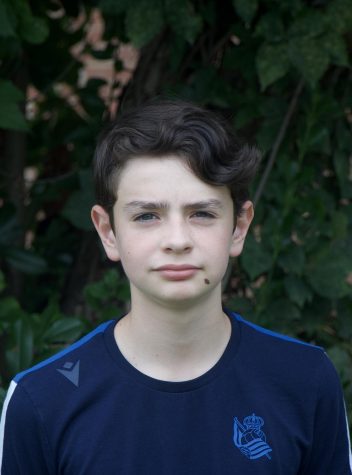 Jose Tovar, Assistant Sports Editor





Jose is a sophomore who is an Assistant Sports Editor for the Pitch this year. This is his second year on the pitch and in his free time he enjoys...