Columbia Mall Shooting Leaves Three Dead and Many Questions in its Wake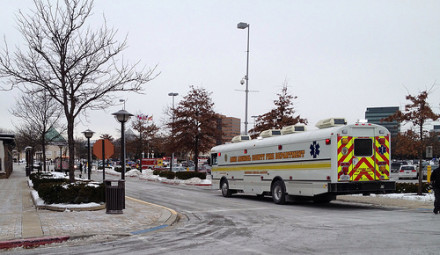 Advertisement
Hang on for a minute...we're trying to find some more stories you might like.
Sandy Hook Elementary; Aurora, Colo.; the Washington Navy Yard; Virginia Tech: by now it is a familiar story. An armed gunman terrorizing a school, work place or movie theater, leaving fear, victims and mourning loved ones in his wake. The recent shooting at Columbia Mall was no different, and this time, it was jarringly close to home.
On Saturday, Jan. 25 19-year-old Darion Marcus Aguilar got into a taxi in Burtonsville, 10 miles north of his home in College Park, and rode to Columbia Mall where he killed two store employees and then himself. He carried a backpack and a pump-action, pistol-grip shotgun, a Mossberg 12-gauge, which he kept hidden as he entered the mall.
The 2013 Blake High School graduate arrived at the mall around 10:15 a.m. and the mall's security footage showed Aguilar pacing around the food court for approximately an hour. He then rode up a nearby escalator and entered Zumiez, a store for skate boarders, snow boarders and surfers. Once inside the store, Aguilar went into a dressing room in the back where he left his backpack. Seconds later he emerged with a loaded shotgun in hand.
Aguilar fired six to eight rounds with his gun, killing the store's only two employees present at the time, Brianna Benlolo and Tyler Johnson, and then himself. There was one customer also in the store who was unharmed, according to police.
Mass panic ensued in the rest of the mall as many patrons heard loud bangs and realized it was gunfire. Some shoppers said they hid in store dressing rooms, others rushed for mall exits.
Hours later, Aguilar's mother would report her son missing after trying to reach him on his cell phone for several hours and failing. Prince George's County police officers would eventually track his cell phone to Columbia Mall and at about 6 p.m. it was concluded that the missing teen and the shooter were the same.
According to The Washington Post, police and investigators remain puzzled. They have yet to determine a motive or any real connection between Aguilar and his victims, though Benlolo, 21, lived near Aguilar. There is some speculation that Benlolo had romantic relationships with Aguilar and Johnson, however, Howard County Police Chief William J. McMahon said that there is no concrete evidence that Aguilar and Benlolo were even acquaintances.
And more questions remain. If Aguilar did not set out to murder Benlolo and Johnson specifically, and intended for a random shooting rampage, as the ample ammunition authorities found in his gun suggests, then why did he stop his shooting rampage after only two victims? Police and investigators continue to seek answers.

About the Writer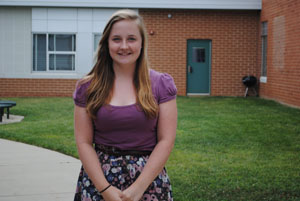 Elizabeth Winter, Online News Editor
This is senior Elizabeth Winter's first year on The Pitch staff. She is looking forward to the upcoming year working as an Online News Editor. In addition to writing, she enjoys reading and playing on the varsity field hockey team. She plays piccolo in WJ's symphonic orchestra, and is also a member of Schwartz's Mock Trial team and the Best Buddies program.