WJ boys dominate Bel Air in state championship victory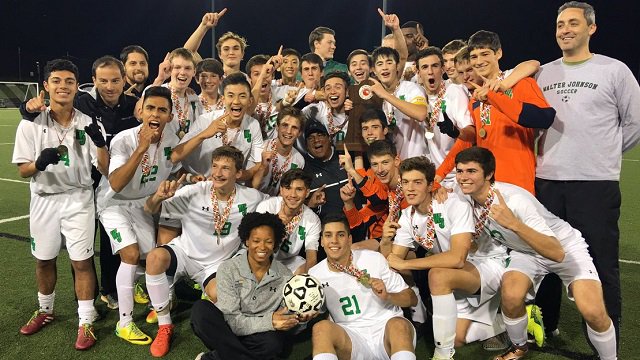 Though the Wildcats were excelling in keeping possession and creating near-perfect scoring chances, the majority of last Friday's 4A state boys' soccer final against Bel Air High School was incredibly tense. After senior Aldo Ruiz's late first half goal, WJ clung to that tight 1-0 lead, with relentless attack for the rest of the game.
It was only until Zion Friday's breakaway goal with less than 10 minutes left in the game that the Cats could rest easy.
Friday later told The Washington Post that it was the "most important goal I ever scored."
The boys still didn't let up after that, finishing their rout of Bel Air with two more goals from Max Yodice and Bobby Riffle, making the final score 4-0.
The high intensity on the field and the rousing support from WJ's student section made the Cats' triumphant conclusion to their 18-1 season a truly memorable night.
About the Writer
Jack Liden, Staff Writer
Now a Senior, this is Jack's first year as a staff writer for The Pitch. With interest in sports, politics and the arts (especially music and cinema),...