Principal Baker promotes unity with new group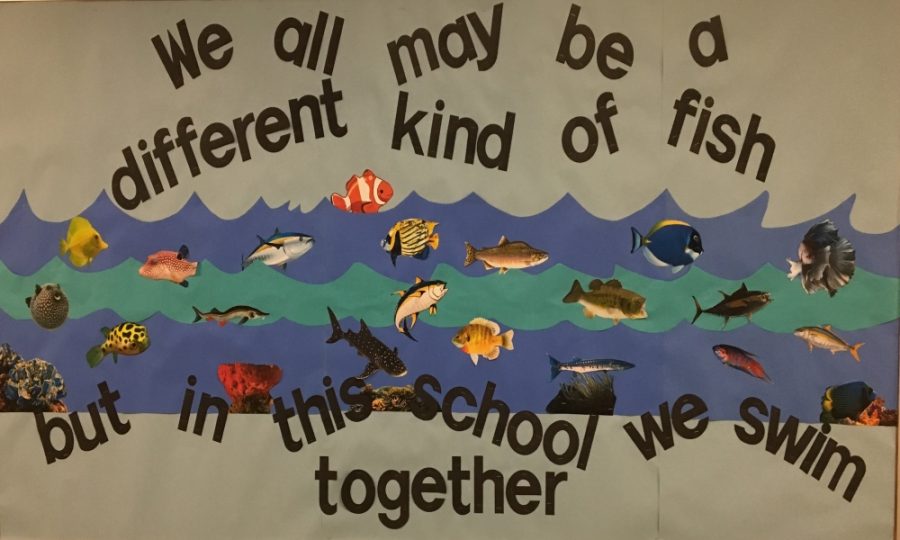 In response to the changing cultural attitudes in the United States since the 2016 Presidential election, various WJ students have raised concerns about creating more cultural awareness and understanding among the general student population. In order to address these concerns, principal Jennifer Baker took action.
Since Donald Trump won the Presidential election, there has been a spike in incidents of racist and xenophobic harassment across the country. Minorities have experienced harassment at school, at work, at home, on the street, on public transportation and in places of business. They most often have received messages of hate and intolerance through graffiti and verbal harassment, and there have been a few violent physical interactions. According to a study conducted by Think Progress, there were 261 reported hate incidents between November 9, 2016 and mid-February.
Baker has begun to meet each Monday with a group of about 45 students who represent much of the diversity within the student population to create a "We Are WJ" unity campaign. The campaign focuses on creating "more dialogue, as opposed to debate, and more understanding of who we are at Walter Johnson High School," Baker wrote in a Wildcat Weekly Newsletter.
Baker worked closely with Minority Scholars Program Tri-Coordinator Debra Delavan to get the program started. She also invited students from the Minority Scholars Program, next year's Leadership class, this year's Leadership class and exceptional ESOL students to Monday's meetings, asking them to brainstorm different methods and courses of action that could promote unity within the school. Minorities and immigrants don't feel completely immersed within the WJ population, and Baker hopes to fix that.
At the group's second meeting on March 20, students from diverse backgrounds thought of some ways to generate cultural awareness for WJ's upcoming International Night. Ideas included a culture-based spirit week the week leading up to International Night, bands playing music representative of various cultures at International Night and asking English teachers to give assignments requiring students to write about their native countries.
"Our objective is to make sure everyone feels safe in this environment. Due to recent events, our society seems to be losing respect for cultural diversity," SGA Vice President Sarah Sabet said. "We aim to promote cultural diversity and open people's eyes to how diverse our school really is [with the initiative]."
Administrative Assistant Pauline Bamdad created a bulletin board in the main hallway with a message about unity at WJ. The words "we all may be a different kind of fish, but in this school we swim together" float among a school of diversely colored and sized fish in a colorful depiction of the ocean.
"We should always remember how lucky we are to experience different cultures and tastes in our country. The more people know, the more accepting they will become," Sabet said.
The unity campaign will be working hard in the coming months to produce content for the WJ community.
About the Writer
Sheridan O'Kelly, News Editor
Senior Sheridan O'Kelly is thrilled to be in her first year with the WJ Pitch as a News Editor. Sheridan is a part of the varsity girls soccer team and...