Roger Goodell needs to rethink how he suspends players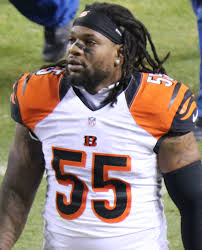 Every season in the NFL, there are many suspensions for a variety of issues, such as performance enhancing drugs (PEDs), in-game hits, domestic violence, or perhaps walking into random people's houses intoxicated after a party at Von Miller's house and getting chased out with a vacuum. Throughout the years, there have been many suspensions that have been questionable at best.
PEDs are a very common reason for suspension across all of sports. The average suspension for using PEDs is four games (¼ of the season). This is usually fair because PEDs are a major issue and are detrimental to the game. However, there are times when the league office needs to reconsider these suspensions. Golden Tate, a nine year NFL veteran who has never gotten into trouble with the league or anyone else, was suspended for four games after failing a drug test. However, he claims that it was from a fertility drug he was taking in an attempt to have a child. He appealed the suspension and many fans and sources thought there was a very good chance that the suspension would be repealed. Despite this, the suspension was upheld and he was forced to serve all four games. Many football fans were very disappointed with the NFL, especially Giants fans. The Giants were already lacking weapons on offense and the suspension simply made things even worse. The Giants lost their first two games, and Tate's suspension was certainly a major factor.
In another situation, Raiders linebacker Vontaze Burfict was suspended for the rest of the season after a violent hit on Colts tight end Jack Doyle. It was his third suspension due to an in game hit, adding on to one for PEDs, making him the antithesis of Tate. He has also been fined and penalized numerous times for unnecessary roughness throughout his career. However, people were shocked when the suspension for the rest of the season was handed down from the NFL. It was the longest suspension for an unnecessary roughness in the history of the NFL, surpassing Albert Haynesworth's five game suspension in 2006. This was a great decision by the commissioner's office, as Burfict has constantly tried to hurt people and does not care about the safety of other players in the league.
In addition to PEDs, NFL players also get suspended for committing crimes.Very disappointingly, domestic violence has been the main crime that NFL players tend to commit. However this year, there has only been one player suspended for domestic violence that affected this season, although the suspension was actually handed down last season. That player was running back Kareem Hunt, who was suspended for the first eight games of the season. He had been a dominant runner for the Kansas City Chiefs, but upon hearing of the incident, he was immediately released. The Browns picked him up but due to the suspension he is yet to appear in a game so far this season. This suspension and release was fair considering that he was not convicted of the crime, but there was evidence that it was committed.
What some people may consider to be the most common crime is marijuana usage. This isn't even a crime in many states, but the players are still not allowed to use it, even if they reside in a state where it is legal.
As legalization continues to sweep the nation, the NFL desperately needs to consider revising their policy on marijuana. Patriots wide receiver Josh Gordon was suspended for marijuana usage many times throughout his career, before eventually landing on the commissioner's exempt list. The NFL reinstated him after a bit of a fiasco that made it look like they had no idea what was going on at all. The NFL just suspends people immediately for marijuana and that is that. They do not consider factors that could lead to the marijuana usage. Many players just use it for fun, but there are also many who use it to help with mental or physical health. Instead of just suspending the players, the NFL needs to look at the issues going on with the player and find the appropriate response for that player specifically, as they did with Burfict, instead of just using their go to with no reconsideration for the circumstances, as they did for Gordon and Tate.
Your donation will support the student journalists of Walter Johnson High School. Your contribution will allow us to purchase equipment and cover our annual website hosting costs.
About the Contributor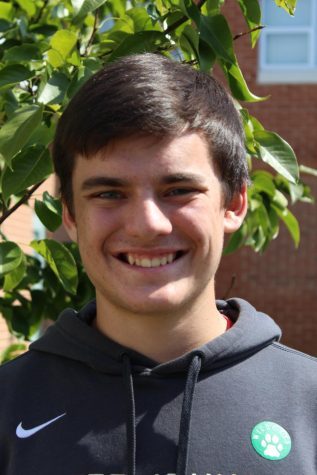 Matt Roman, Staff Writer
Matthew Roman is a staff writer in his second year on the pitch. In his free time, he likes to play lacrosse.