Breaking Bad returns with "El Camino"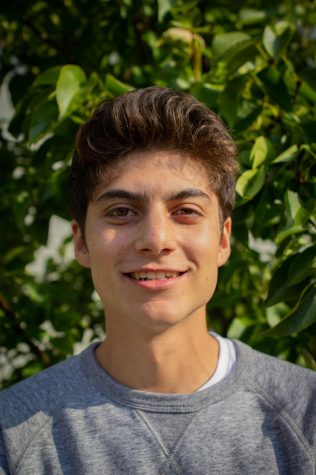 More stories from Austin Mucchetti
*Contains some spoilers from Breaking Bad*
Cornered with every turn and with nothing to lose, Jesse Pinkman is forced to forge a new future for himself in El Camino, the long-awaited return of Breaking Bad. The two hour-long movie aims to effortlessly complete the long-unfulfilled character arch of Pinkman, which had been up in the air since the series finale almost six years ago.
Released on Netflix in late September, the film tells the story of what happens to Pinkman after Walter White, his former meth-cooking associate, helps him escape captivity at the hands of a Nazi gang. Jesse had been left in a cellar underground for months and was incredibly malnourished and traumatized. After White was killed in the altercation with the gang, Pinkman is left to escape on his own.
The film features appearances from many former Breaking Bad cast members, which will come as a delight to diehard fans eager to see their favorite characters together on the screen again. Vince Gilligan, the director and creator of Breaking Bad, also incorporates new cinematic effects into the film, using wide landscape shots of New Mexico as a nice way to juxtapose the distressing scenes of Jesse escaping with the pleasant scenery.
El Camino was well-received among critics, earning a 90% on Rotten Tomatoes. At WJ, on the other hand, there were mixed reviews.
Junior Sabrina Phillips is a Breaking Bad fan and thought the movie was a great way to cap off the series, but hopes there is more to come.
"Breaking Bad was a great TV series, and honestly when the movie came out I thought that it wouldn't live up to the awesomeness and intensity of the TV series," Phillips said. "But the movie surprised me and it was super impressive how the makers were able to make the movie just as good as the series was. I hope they make a second movie just so we can find out if Jesse Pinkman was able to make it in his new life."
On the other hand, for senior Sonal Rajapakse, the movie didn't live up to his expectations.
"The movie itself was decent," Rajapakase said. "The problem was that it doesn't add anything to the series. It was highly anticipated but it falls short and feels like a pointless continuation of the show."
El Camino is available to stream on Netflix.
About the Contributor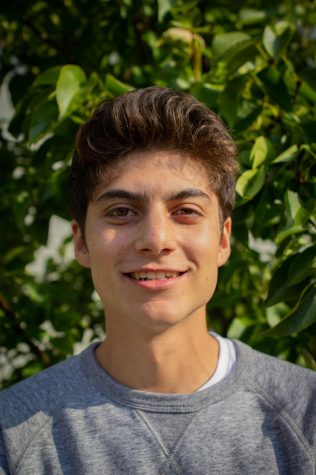 Austin Mucchetti, Copy Editor
Senior Austin Mucchetti is excited to be returning for his second year with the Pitch, this time as Online Copy Editor. In addition to writing for the...