Spotlight artist of the month
At WJ, we have all kinds of artists ranging from singers, actors, dancers and painters. One of the most talented students is a painter, senior Graham Harper, who stands out in a crowd with his paintings and observational drawings.
Harper's interest in art sparked when his older cousins taught him how to draw animals and simple doodles. While art was on pause for some time, he started painting again this past summer and tried to create as much as possible.
"I thought I owed it to myself to try something that I was interested in," Harper said. "It was so much fun creating all the pieces that I created and while it was challenging, it was a great experience."
A lot of the artwork Harper creates is in the fine area of art. He does a lot of painting and observational drawing to try and put more detail in each piece of art.
"Doing a lot of portraiture and painting allows me to see growth in my art, so I guess that's the biggest reason why I paint and do art in general," Harper said.
Outside of art, Harper is also on the WJ rowing team and was voted captain last year and this year. While it occupies most of his time, it has taught him many things about himself that he didn't necessarily know before.
"It [rowing] showed me how to truly work hard towards something greater than myself, it showed me that I like to help others succeed and grow as people. I think the lessons I have got out of rowing has helped my drive and passion to create," Harper said.
Harper would like to pursue art as long as he can. He feels that art gives him the unique opportunity to help him grow and to push himself to the limits. He has applied to Pratt Institute, an art college in Brooklyn. Harper will also be applying to Parsons and Rhode Island School of Design. Harper believes that going to an art school will help him go farther as both an artist and a person.
Harper is interested in pursuing art therapy because it would allow him to help others with art. He has a lot to contribute to the world and feels that he is getting to a position where he can help others through art.
Support is very helpful for pushing an art career. Harper has very encouraging parents who support his interests. He also has teachers who believe he will get somewhere with art.
"Graham is interested in pursuing a future in the visual arts field and I know that he will be successful because of his drive to do well and his consistency developing skills," art teacher Kristine Hrin said.
Harper's level of inquiry and intrinsic motivation is what makes him exceptional. He takes learning in his own hands and goes above and beyond to learn about concepts beyond what he's learning in school. Harper goes above and beyond and researches artists, techniques and processes in order to learn his own style.
About the Writer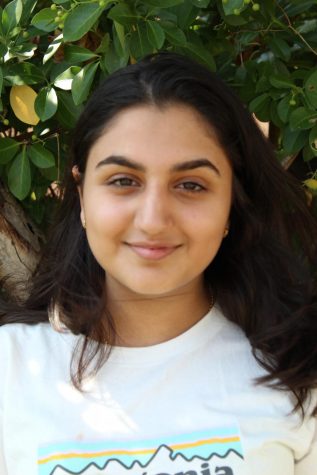 Aya Hesham, Online News Editor
Aya Hesham is a junior at WJ and is in her second year working on The Pitch. She is excited about being an Online News Editor and is looking forward to...