Presidential policies affecting WJ students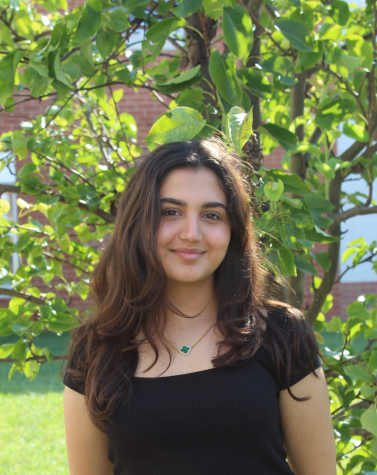 More stories from Aya Hesham
As the Presidential election approaches, students around WJ are constantly promoting the nominee of their choice and encouraging everyone to vote. Some of these policies most relevant to students include police reform, climate change and reproductive rights.
"I think the [next] president should address climate change because our climate is steadily becoming more and more damaged because of how we are treating it," junior Jazmine Robinson said.
Climate change is a topic that the younger generation has focused on, especially after officials directly pointed fingers at climate change for causing heat waves. Many people argue that the earth's climate is steadily declining and which has played a big part in the recent California and Oregon wildfires. Presidential nominee and former Vice President Joe Biden plans on ensuring that the United States will have a 100% clean energy economy no later than 2050.
On the other hand, environmental policy is lower on President Donald Trump's agenda. He does not acknowledge the effects the climate crisis is having on the state's forest fires in a recent interview with the secretary of the California Natural Resources Agency, according to CNN.
Outrage sparked over the death of George Floyd, as protests all over the country sparked demands to reform the police system, another hot topic for this election. Shortly after the protests broke out, President Trump signed an executive order encouraging police departments to improve training and create a database to track police officers to avoid multiple instances of misconduct and use federal grants to encourage departments to meet certain higher certification standards on the use of force, according to NPR. President Trump claims that the federal government needs to "invest more resources in police training, recruiting and community engagement."
Opposing presidential nominee Biden doesn't necessarily support "defunding" the police as many of his supporters would like him to. Instead, he plans on increasing "the number of police officers in Black and brown communities". He wants a $300 million investment in the Community Oriented Policing Services (COPS) program, which he helped spearhead in the 1990s, to reinvigorate community-oriented policing." Under the Biden Plan, he hopes to create a $20 billion grant program to help encourage states to shift from incarceration to prevention, establish an independent Task Force on Prosecutorial Discretion and invest in public defenders' offices to ensure defendants' access to quality counsel.
"The defunding police program is only going to start problems, if we fund them more, they will get more training and be able to treat suspects with respect and serve the public," senior James Byrd said. "It's ludicrous to defund the police, they won't be able to serve the public or receive proper training."
Recently, President Trump announced that if re-elected, he plans on appointing federal judges who oppose abortion and fully defund healthcare providers who perform abortions. The Trump Administration has tried to block access to care which serves more than 2.4 million people every year and offers birth control, STD tests, cancer screenings, wellness exams and more. Many students support President Trump's "pro-life agenda."
"Trump isn't the most ideal president but I definitely agree with him on his pro-life agenda. I think it's something that needs to be worked on as soon as possible," an anonymous senior said.
Biden plans to stop state laws that violate Roe v. Wade and restore federal funding for Planned Parenthood, which will "reissue guidance specifying that states cannot refuse Medicaid funding for Planned Parenthood and other providers and reverse the Trump Administration's rule preventing these organizations from obtaining Title X funds." Biden also plans to protect abortion rights even if Roe v. Wade is overturned after the passing of Supreme Court Justice Ruth Bader Ginsburg.
"Planned Parenthood isn't just for abortions, it's the source of many women's healthcare since many women can't afford adequate healthcare. If women lose access to safe abortions and would have to go to underground places and put their lives at risk because their right was taken away from them," junior Karen Howell said.
Weeks away from the presidential elections, students are becoming more politically active; this presidential election will lay out the foundation of how the country will run for the next four years.
Your donation will support the student journalists of Walter Johnson High School. Your contribution will allow us to purchase equipment and cover our annual website hosting costs.
About the Contributor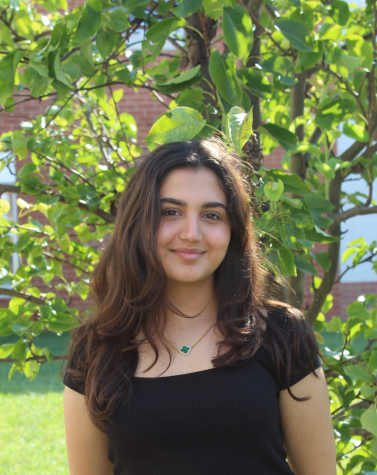 Aya Hesham, Online Editor-in-Chief
Aya Hesham is a senior at WJ and is excited to be spending her third year on Pitch as an Online Editor-in-Chief. Outside of writing for the Pitch, Aya...