Seasonably spooky stories perfect for Halloween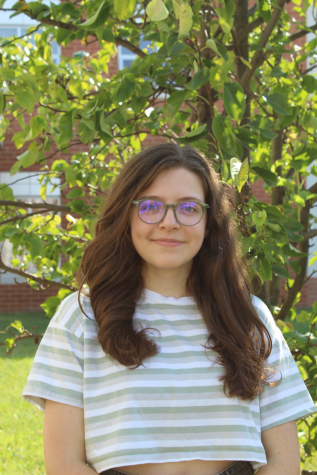 More stories from Stella Hadamer
As the spookiest holiday of the year rolls around, it is high time to suggest some scary October reads that will help remind you what Halloween is all about. These books range from classic horror to psychological thrillers to mindbending murder mysteries ensuring that there's something for everyone on this list.
7 ½ Deaths of Evelyn Hardcastle
In his debut novel, Stuart Turton spins a sneakily sinister tale about Aiden Bishop, a guest at the Blackheath masquerade ball— a celebration that ends in tragedy when the young daughter of the house, Evelyn Hardcastle, is brutally murdered. Aidan, along with two others, must race to be the first to discover Evelyn Hardcastle's murderer. From that moment on, Aidan is stuck in a time loop reliving the night of Evelyn's death again and again. However, each day he wakes in a different body with different memories and has a new chance to piece together the clues from all his "lives" and find the culprit. Only when the murderer is identified does the game end and only he who identifies him can escape. "Too little information and you're blind, too much and you're blinded." This quote perfectly sums up the mind-boggling twists and turns that this book will throw at you. The mystery is so complex and the layers of betrayal run so deep that Turton will have you guessing until the last page. I cannot recommend this book enough for anyone looking to read an inventive murder mystery with an original twist.
The Bone Houses
Emily Lloyd-Jones weaves thrills and fantasy in this beautifully blood-curdling historical horror novel. The story follows seventeen-year-old Aderyn who works as a gravedigger, alongside her siblings, in the secluded, mountainous and slightly magical village of Colbren. This would all be fine and dandy except for a slight problem: the dead don't always stay dead. As a result of a decades-old curse, these walking corpses known as Bone Houses terrorise the village, attacking more viciously than ever when a mysterious stranger arrives in town. This book is honestly fantastic. Finally, we get a story with zombies that aren't oozing guts everywhere but are silent, deadly killers sparking terror in the hearts of even the bravest souls. Sounds dramatic, but just read it and you'll see what I mean. If you're into historical fiction, fantasy and horror mashups (and honestly, who isn't?) I suggest you give this book a try.
We Have Always Lived in the Castle
Dive into a world of dark neurosis in Shirley Jackson's delightfully disturbing short story following the lives of the Blackwood family after a shocking tragedy sets the whole town against them. Sisters Constance and Merricat Blackwood live with their mentally ill Uncle Julian as the only survivors of an attempted mass poisoning of their entire family. Hidden away from the persecution and hateful acts of the town, the three of them live secluded in their castle on a hill, rarely leaving the safety of their home. However, when their cousin Charles comes to visit, things grow steadily more sinister at the castle that used to provide a safe haven for the Blackwoods. This book is not like other horror novels. There are no evil ghosts, no flickering lights, no jump scares. There is, however, a potentially murderous family, a sociopathic narrator and a terrifying ancestral mystery that will keep you awake long into the dark hours of the night. If you're interested in more of Jackson's work, I would suggest checking out "The Haunting of Hill House", which has been adapted into a Netflix series, as it is also a fantastic horror story.
Stalking Jack the Ripper
Born a lord's daughter, Audrey Rose Wadsworth has lived a life of luxury hidden away from anything dark or dangerous ,— or, at least, that's what her father would prefer. However, much to his dismay, Audrey prefers to spend her time in her uncle's forensics lab dissecting corpses. It is this dark hobby that pulls her into a gruesome and savage world when a string of mutilated bodies start arriving at the lab. This is where our old pal Jack comes in. No one knows his identity, and while there are many theories, none of them have ever been confirmed. So, Kerri Maniscalco crafts her own story around Jack the Ripper, pulling in historical details and even including creepy period photos from when the Ripper actually prowled the streets of England. Let's review: London, 1888, Jack the Ripper. I mean, COME ON! How can you not love this book?!
The Legend of Sleepy Hollow
Less than 50 pages long, this horrendously haunting classic by Washington Irving makes a perfect read for anyone looking to get into the Halloween spirit. Irving based his famous short story on folklore he heard about the ghost of a Hessian soldier who was beheaded during the Revolutionary War and who continued to haunt the very real town of Sleepy Hollow. This bone-chilling tale follows the disappearance of local school teacher Ichabod Crane in connection to the legend of the headless horseman when Crane's horse's saddle is found with the remnants of a smashed pumpkin. Crane never returns and Irving allows the reader's fear to come up with its own conclusions. Wonderfully wicked and perfectly petrifying in every way, I give this tale a 10/10.
Your donation will support the student journalists of Walter Johnson High School. Your contribution will allow us to purchase equipment and cover our annual website hosting costs.
About the Contributor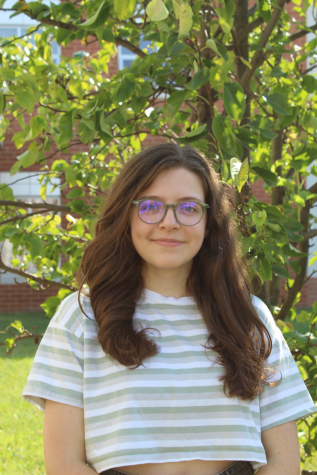 Stella Hadamer, Print Editor-in-Chief
Senior Stella Hadamer is very excited to be a Print Editor-in-Chief in her third year on the Pitch. When she is not writing or editing articles she enjoys...