Students ignite conversation about sexual assault
To help spread awarness about sexual assault and rape at WJ and create a safe space for survivors, club officers seniors Stina Drill, Catherine Prado,Tahlia Boxt and Cian Haefele started the WJ Blue Bench club, a smaller version of the Blue Bench organization. The club is a place where survivors of sexual assault can feel safe to share their stories and gain support. The club puts a big emphasis on believing survivors and their stories.
"One thing about our club is that we're never gonna invalidate anyone, everyone is valid, everyone's story is valid, everyone is allowed in our club," Drill said.
The Blue Bench club officers have done a lot to spread awareness about the topic of sexual assault, including a recent meeting with Principal Jennifer Baker on Nov. 1. The meeting's topics consisted of protocol for actions taken once someone reports an assault, the levels of authority that it goes through and confidentiality concerning reports. They later passed on this information to the club members during a meeting held on Friday Nov. 5.
Any student who files a sexual assault form has to fill out the Bullying and Harrassment form, and are required to fill out the information according to what occurred, who the perpetrator is or if there were witnesses. Then the form gets submitted to administration.
A big concern of the club, and a topic that was brought up in the meeting with Baker, is to create a form solely for sexual assault and harrassment, as the form holds no option for checking off sexual assault. The club officers want administration to acknowledge the fact that sexual assault is a problem, especially in a school where so many students have spoken out about their experience with sexual assault.
Blue Bench believes that more needs to be done to spread information about this prominent issue than just showing slideshows during homeroom classes. They want to show that sexual assault is a problem at WJ and that it needs to be adressed immediatley.
Students have also expressed that even when forms are submitted, little has been done to ensure the safety and wellbeing of the victims. The club emphasizes their concern with the fact that individuals with allegations against them, or even those with active police investigations, are allowed to walk the halls.
"I have an active police case going against someone… and the school knows about it and they informed the police, like they had to, and all they said to me was that they'll make sure that we're not in any classes together, but I still see him in the hallway every day," Haefele said.
Sexual assault and rape have been recurring issues across Montgomery County. The infamous @metoomoco Instagram account has been around for several years, and features many of the schools in Montgomery County, WJ included. The account posts student narratives detailing their experiences with sexual assault and harrassment.
"It's so sad it's so sickening that no-one can go to school and feel safe… it makes me feel gross inside that almost every girl I know and a lot of guys I know have faced some form of sexual assault," Drill said.
Every individual with one or more allegations against them has their own highlight on the Instagram page and whether said allegation has been denied or not. There is a special highlight dedicated to WJ. Survivor's stories can be sent in via DM to the @mocometoo Instagram.
"I think it's a really great account, so a lot of people know this but in early 2021 there were a lot of accounts that were surfacing, more specifically about WJ [like] @WJMetoo and they all got taken down because, you know, death threats, people threatening to sue. And metomoco has stayed up, and I think it's really admirable that they've done that, and continued allowing victims to come forward and share their stories and be as open as possible. And I think it's really important that we create more safe spaces like that," Haefele said.
Administration has been made aware of the instagram account.
"I have heard of it [mocometoo], we haven't actually received it directly from them [the account], but I have been informed of the site, people have shared that with us… we have looked at it and we have seen the postings on there from students," Assistant Principal Terry Heintze said.
The Blue Bench club is doing everything possible to bring change and spread awareness, including continued meetings with Baker, all while providing students with support and a space where they can feel safe and gain information about what is being done to bring awareness to the issue. The main goal of the club is to ensure that survivors of sexual assault don't feel alone in their experience. With the help and support of the student body, they hope to create change.
"There's nothing more to say about it right now. We all know that it's horrible and that it shouldn't happen, but the progress for making change is incredibly slow and we're doing what we can; we need the support of everyone," Haefele said.
Your donation will support the student journalists of Walter Johnson High School. Your contribution will allow us to purchase equipment and cover our annual website hosting costs.
About the Contributor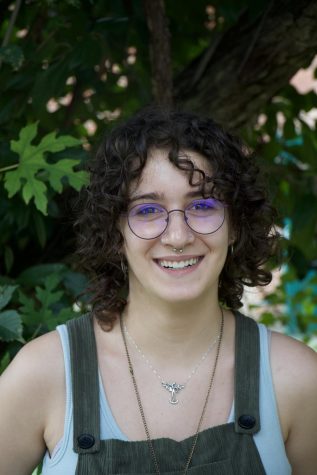 Yuval Shachar, Print Editor-in-Chief





Yuval is a senior, excited to be a Print Editor-in-Chief for her third year of the Pitch! Outside of Room 193, she enjoys reading, listening...