Jon Gruden resigns amid leaked email controversy
The relinquishment of duties assigned to now ex-Raiders coach Jon Gruden is a nadir of the toxic culture hidden behind elite football society. The public perception of the National Football League's internal management is veiled; in reality, the emails leaked to the public detailing Gruden's cynical perspicacity towards the commissioner, players and fellow coaches are far from an anomaly.
Earlier in his career, Gruden had spent 11 years as head coach between the formerly Oakland Raiders (1998-2001) and Tampa Bay Buccaneers (2002-2008), leading a young Bucs team to a Super Bowl XXXVI victory, the franchise's first. Coincidentally, the win came against Gruden's former Raiders. Following a historical regular season collapse in 2008, Gruden was fired by Tampa and went on to work as a color commentator for ESPN's "Monday Night Football" from 2009 to 2017. His recent resignation comes after a brief reunion with the now Las Vegas Raiders, where he began coaching again at the beginning of the 2018 season. Vegas had vested their future with Gruden in his return, signing him to a massive 10-year, $100 million contract.
Gruden's career has certainly been polarized. While he has won division titles and made historic playoff runs, he has conversely been at the forefront of some of football's most crushing defeats – think the 2001 AFC divisional round, where Tom Brady seemingly fumbled away the game with 1:43 left in the fourth quarter against Gruden's Raiders until the "tuck rule" was called. Ever since, Gruden has been one of the most infamous faces in football, and it's been that way for the last two decades. He's maintained a reckless and hotheaded persona, which reflects in his teams' fast, aggressive and unpredictable play. On and off the field, this has proven to cause controversy.
In mid-October, an investigation into workplace misconduct regarding the Washington Football Team disclosed Gruden's horrifying remarks. Although not directly involving him, the investigation exposed clearly racist, homophobic and misogynistic statements across a number of different emails composed by Gruden himself.
Senior Graham Rogers, an avid Baltimore Ravens and football fan in general, wasn't surprised to hear the news about Gruden resigning.
"Gruden's words were highly unprofessional and have no place in the NFL. His resignation should've come sooner," Rogers said.
There's a certain level of irony in the fact that the NFL's only openly homosexual player, Carl Nassib, plays for the Raiders. In response to his coach's homophobic rhetoric, Nassib was granted a personal day by general manager Mike Mayock, who has been making strides to move the team forward.
Gruden's words have stretched much farther than just the NFL's audience. Although she doesn't consider herself a football fan, senior Amy Villavicencio was still shocked when hearing the news about his emails.
"It's awful to see such a prominent figure in the sport say such things, especially when they directly target his own players. He stereotyped and marginalized many different groups, and I hope he never returns," Villavicencio said.
Junior Nico Carbone has been a football fan his entire life, and he thinks that the Gruden dilemma is uncovering something more.
"The fact that he went so long before being outed shows that he has an audience, which is indicative of a wider problem in the league," Carbone said.
After denouncing Gruden and his actions, the NFL has made it clear; there is no place for bigotry and hate in football. This is true – it's just essential that they do a better job of exposing it.
Your donation will support the student journalists of Walter Johnson High School. Your contribution will allow us to purchase equipment and cover our annual website hosting costs.
About the Contributor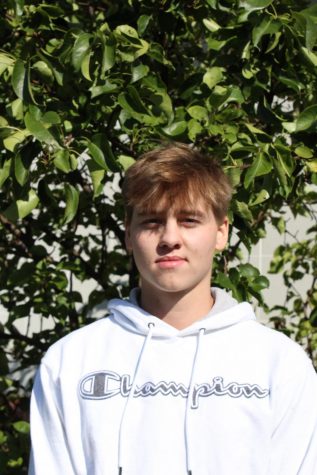 Erik Rees, Staff Writer
Erik Rees is a senior staff writer. He plays for the varsity baseball team at WJ.