Basketball's long awaited return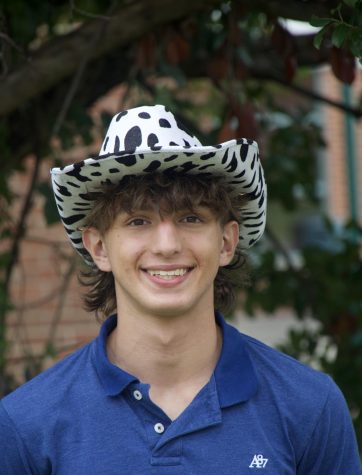 More stories from Andrew Plotnick
Boys basketball is looking to make noise around the county in the early stages of the season following their 3-0 start, especially in games against rivals. The team looks to make a run in the playoffs for the 3rd season in a row. The WJ faithful are excited for this season and will be providing a strong home court advantage for the team.
The team has been in constant competition with teams around the county since their preparatory summer league. With wins in their two scrimmages prior to the season, it was immediately clear that the team will be clicking on all cylinders.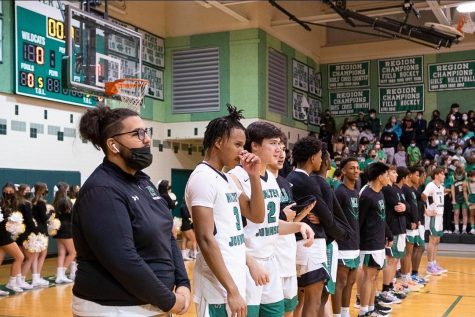 "We hype each other up in games and in practice and when someone brings their full effort in practice it causes everyone else to bring their full effort as well. We hype each other up and that's all how we build our chemistry," senior Immanuel Harper said.
WJ won their first regular season game by a score of 56-44 against Watkins Mill on Tuesday, Dec. 7. Seniors Jackson Van Wagener and Harper combined for 37 of the team's 56 points in the effort; Van Wagener with 20 and Harper with 17.
"Going to Watkins Mill and beating them by double digits is the start to the season that we wanted. We could've played better, but we came out with the win. We look to keep it up and
continue to win in any way possible as the season progresses," Van Wagener said.
On Friday, Dec. 10, WJ defeated Wootton by a score of 65-59 in the first home game of the season. Van Wagener and senior Jack Weiss led the Wildcats with 24 from Van Wagener and 15 from Weiss. The rowdy WJ crowd was constantly making noise and it was clear that everyone was ecstatic for the return of Wildcat basketball.
"It always feels great to show out and win in front of the home crowd, especially in the first home game for 2 years. The crowd was spectacular and we rallied in the 4th quarter to come home with the victory," Weiss said.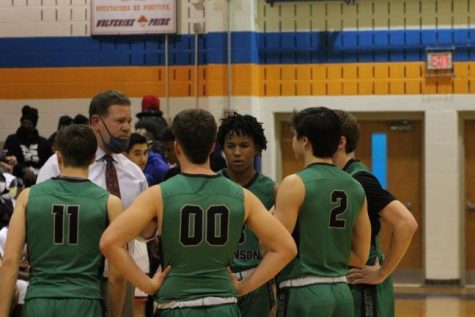 The undefeated season continued for the boys with a 69-48 win at home against Northwood on Tuesday, Dec. 14. The seniors on the team continued their assertion of dominance with 20 points from Jack McGuire, 17 from Harper and 11 from Van Wagener, combining for 48 out of the Wildcats 69 points and almost outscoring Northwood on their own.
The team is striving to exceed expectations during this 2021-22 season.
"I'm really looking forward to the game right before winter break. We're playing Churchill and I think we can come out on top and come out with a big win. We love the energy from the student section and we just want to come out and turn some heads around," junior Irad Zilberman said.
With the tallest player on the team only being 6 feet 2 inches, WJ is one of the smallest teams in the county. With their success so far, it is clear that their height is not playing a factor at all.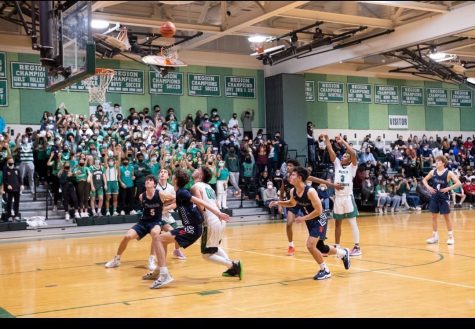 "We're really small. We're a lot smaller than a lot of these varsity teams. That's where I think people definitely underestimate us and that's what sets us apart from all the other teams. It doesn't matter to us though because we know that we can still beat all of these teams regardless of size," Harper said.
With lots of confidence and energy coming off of Tuesday's win, the Wildcats will be looking to stay undefeated tonight as they battle it out at Montgomery Blair at 7:15.
Your donation will support the student journalists of Walter Johnson High School. Your contribution will allow us to purchase equipment and cover our annual website hosting costs.
About the Contributor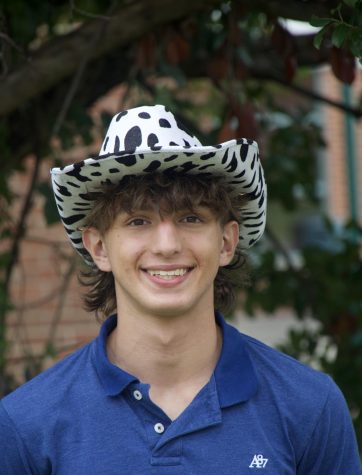 Andrew Plotnick, Staff Writer





Senior Andrew Plotnick is one of the Staff Writers for the Pitch. He also holds the position of senior class president.