Melanie Schwed to step down as Leadership advisor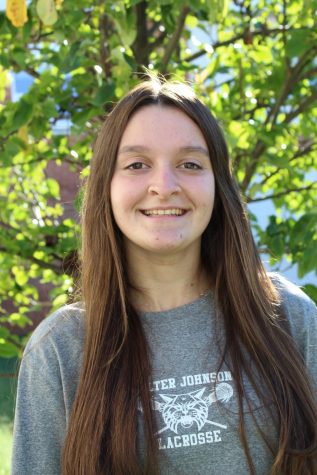 More stories from Jillian Ward
AP Psychology teacher and Leadership advisor Melanie Schwed took on a new role this school year in leading the staff development operations, and the demands that come with the job have pushed Schwed to end her 4-year run as the Leadership advisor.
"I started this year as the staff development teacher. Both of those things [staff development and Leadership], especially being a new staff development teacher, just required a lot of work, focus and effort. It was hard to do both, I found, especially in this year where there was so much uncertainty…It just felt like it's time for a fresh pair of eyes on the class. I'd like to focus on being a really good teacher and providing really good staff development," Schwed said.
Being in charge of the Leadership class was always something that Schwed desired. Schwed was in her own high school leadership class and believed it to be one of the most rewarding things that she was ever a part of, as it aided her in her everyday life and allowed her to make connections with her peers.
Schwed has learned a lot from her time working with the various Leadership classes, such as the value of patience and how to be a better leader.
"There's so much that the class does and there are so many people to keep track of. The grading is not as cut and dry as a normal class. I learned to let go of control a little bit and let the students do their thing and make mistakes sometimes," Schwed said.
The job proved to be a lot more work than Schwed anticipated. There were a vast amount of difficulties and work.
"It is so much work for one person to do. It does feel like a lot of pressure at times. It's hard to hold everyone accountable and to make sure that everyone is doing equal work because it's really unfair to have some people putting in a lot of work and some people not doing anything. Having so many events that we plan and so many different pieces of every event is a lot to keep track of for sure," Schwed said.
In experiencing four different Leadership classes, Schwed has found that she conducts the same routine in how she develops her relationships with the students in the class.
"I feel like I always sort of roll my eyes at the new class. I always start the year off not super enthused but then build good relationships and really come to know and love each class in its own way for its own different reasons. The personalities are always different, but the general work ethic is always the same," Schwed said.
Schwed had multiple goals coming into the position. She hoped to try and stay organized and help the students learn how to be better leaders. Although she expressed that this goal sounds very vague and open-ended, that's truly what she desired.
"I feel that I really have accomplished my goals. Even if their events fail or if they have low attendance or if they're not as well planned, they learn something from it and that's what is important. Along the way they are building their skills little by little and that's what I think I was able to show them how to do," Schwed said.
Current Leadership student senior Gretchen Klotz believes that Schwed has done a lot for her, both in teaching her the skills necessary to be a good leader, and an all around good and proactive person.
"Ms. Schwed has played an important role in who I am becoming not only as a leader, but a strong and confident young adult. She cares about every individual student in our Leadership class so much and everyone that has had the opportunity to be in her Leadership classes are very lucky," Klotz said.
Social studies teacher Sophie Fierst is going to be taking on the Leadership advisor job next year. There are a lot of things that Schwed believes Fierst should remember regarding the position.
"Approaching every event with a really equitable lens, thinking about how to involve as many students as possible and really thinking about how every student in the school will see any event you plan is really important. Ms. Fierst should keep in mind that she should be trying to have fun and enjoy those close relationships that you get with students that you don't really otherwise have the opportunity to make. I hope she continues to keep the class a diverse representation of the school and not only strive to improve spirit and celebrate the school and sports teams. I really hope they focus on truly how to make the school a better place because that's what I believe a real leader does," Schwed said.
Your donation will support the student journalists of Walter Johnson High School. Your contribution will allow us to purchase equipment and cover our annual website hosting costs.
About the Contributor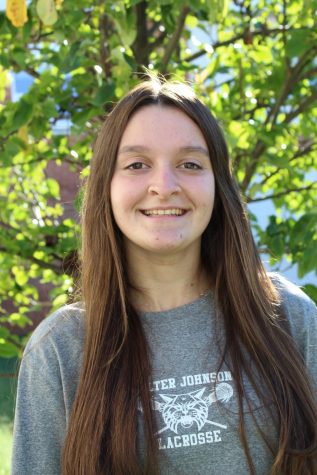 Jillian Ward, Print Managing Editor
Senior Jillian Ward is excited to participate in her second year with the Pitch as a Print Managing Editor. In addition to writing for the Pitch, Jillian...