Teachers accommodating students online
As Walter Johnson struggles with and combats rising cases around the county, more students and staff are out due to Covid. As a result of the many positive cases and the multiple missed days due to snow, students have missed valuable educational time.
Since students have lacked this beneficial class time to do work and sufficiently learn material for their classes, teachers have taken it upon themselves to aid their students outside of the classroom.
Some teachers have zoomed their classes so students who are out sick are able to view the instructions and get work done, or extend deadlines for them so they don't need to work while sick or cram when they return. Some also offer one-on-one zoom sessions with students who need more help with work.
Other teachers, however, have not made the process of keeping up with missed work as easy for students who are out with COVID. Missing at least a week's worth of instructional class time, classwork, homework and tests, all of which have upcoming, and often unchanging deadlines can often lead to uncertainty and stress for students.
"There wasn't much support and so I had to reach out to teachers rather than teachers reaching out to me. Sometimes it was hard to reach out and of course there were some teachers that did reach out but there was definitely a lot of pressure on the students," sophomore Zuzana Huserova said.
Teachers understand that when students are out sick with Covid or due to exposure, they tend to struggle with finishing assignments and are less capable of understanding difficult concepts or lessons on their own.
"I don't expect students to work if they are sick so I usually give them extra time when they get back, but if they're not sick I communicate a lot through email if they're comfortable enough working when they are at home, and that's they're personal choice… I am available through zoom but nobody's really used that option," computer science teacher Korrin Villman said.
Additionally, students that are out of classes are scattered, meaning that teachers often find themselves forced to re-teach information several times before all of their students are caught up to a certain point.
"The most challenging part of managing student absences is that we don't really have time to sit down and work with students out sick or quarantining. Also, there is a difficult balance between worrying about a student's health and not wanting to put too much on them, and worrying about them getting too behind with their work," Spanish teacher Xuhua Liang said.
On top of offering more resources to students, teachers have excused a lot of material for students, especially when they are out sick with Covid and unable to do work, and take time out of their schedules to make sure that the students thoroughly understand the material.
"When students are out with Covid, I have excused most homework assignments and warm up quizzes. Occasionally, on a case-by-case basis, I have excused a larger quiz… ​Besides lightening the required assignments, I have offered zoom help sessions individually and for groups even over breaks and on snow days," precalc teacher Tricia Cooper said.
This move to help has not gone unnoticed by students, and many appreciate this effort made by their teachers.
"My Pre Calc teacher has started putting zoom links on the modules with recordings of the lessons, at least out of the classroom, so that we may review them for further interpretation and understand the content thoroughly," sophomore Richard Wagner said.
Students believe that the solution to all these Covid-related absences is a respite where WJ returns to online school for two weeks, for the benefit of everyone.
"I think being put online, for at least two weeks, would be beneficial to everybody because it would, again, relieve stress… [it would] keep everybody quarantined to prevent Covid from being spread, and allow people to take care of family members that need help at the time," Wagner said.
However, in the past couple of weeks, Montgomery County's Covid-19 surge has begun to decline and staff and students have returned closer to (Covid-era) normalcy.
"When we left for winter break, there was a lot of uncertainty and everything was pretty chaotic…this was quite possibly the first time [MCPS] handled Covid properly. With Covid seeming to die down at the moment, the future of second semester is looking to stay [safe and typical]," senior Adam Brodsky said.
The hope is that with time things will become more normal but staffing shortages continue to plague MCPS.
Your donation will support the student journalists of Walter Johnson High School. Your contribution will allow us to purchase equipment and cover our annual website hosting costs.
About the Contributors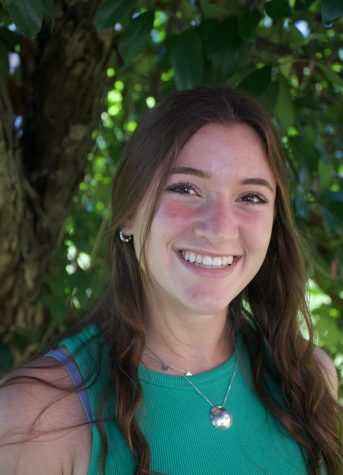 Ila Gordon, Print Managing Editor
Senior Ila Gordon is excited to contribute in her second year on the Pitch as the Print Managing Editor. Outside of room 193, Ila enjoys playing soccer...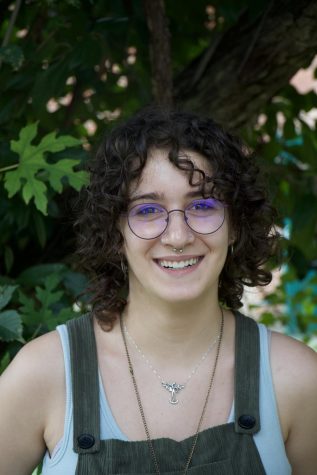 Yuval Shachar, Print Editor-in-Chief





Yuval is a senior, excited to be a Print Editor-in-Chief for her third year of the Pitch! Outside of Room 193, she enjoys reading, listening...