Students See Opportunity for Equity in Justice Breyer's Retirement
On Wednesday, Jan. 26, Associate Supreme Court Justice Stephen Breyer announced his retirement from the nation's highest court after 27 years on the bench, signaling his plans to step down at the end of the current term in June. This move sets into motion the contentious process of nominating and confirming a replacement, which may prove a difficult task given the Democrats' narrow control of the Senate.
Breyer had previously resisted calls for over a year from Democratic officials to step down as their chances of maintaining control of the chamber past this November's midterms appears increasingly uncertain. While some were caught off guard by this announcement, junior Charlie Landis, however, had been expecting this move from the court's oldest justice for quite some time.
"I wasn't surprised. Justice Breyer is 83 and it's pretty clear that Democrats don't want a repeat of what happened with Ruth Bader Ginsberg," Landis said.
Due to the wide reaching effects of its rulings, the Supreme Court has received a great deal of attention from students. In recent years, it has decided cases regarding widely debated issues such as voting rights, LGBTQ rights and the ability of schools to limit students' speech.
Breyer's retirement won't alter the ideological composition of the court, as it will remain a 6-3 split in favor of the conservative-leaning justices after his liberal replacement is confirmed. However, his departure during the Biden presidency will ensure that his successor will not likely differ significantly from his liberal-leaning point of view. Some students believe that the potential benefits from Biden's nomination might extend beyond solely the judicial sphere.
"My initial reaction was that this was going to help Biden's approval ratings. While his approval ratings are continuing to decline, a nomination of a new democratic justice could help raise his approval ratings, at least momentarily as it would give Democrats a win among struggles with the pandemic and the economy," junior Joseph Kim said.
Looking towards the confirmation of Breyer's successor, Biden's pledge during the Democratic presidential primaries to nominate a woman of color to the Supreme Court for the first time provides a strong indication of those at the top of his list of potential candidates. Out of many highly qualified potential nominees, the highlights include D.C. Appeals Court Judge Ketanji Brown Jackson, Associate California Supreme Court Justice Leondra Kruger and South Carolinian District Court Judge J. Michelle Childs.
"I think the symbolism of nominating the first black woman to the Supreme Court emphasizes the inclusion and equality that Biden is trying to achieve. He shows that he is trying to bring in different people of different demographics to help make constitutional decisions," Kim said.
A popular sentiment among the student body is the great importance of bringing wider racial representation to what can become one of the most influential positions in American politics.
"I support a more equal representation of different groups in government… I personally believe that a more diverse representation equals a more diverse mind in the government," sophomore Christie Chen said.
Many also acknowledge the tremendous impact that such a nominee would have on introducing new perspectives to an institution that is averse to change.
"Honestly for me as a person who wants to go into law and get her own voice heard because I feel like we always are shunned in a way, we don't get our voice heard as much. We all don't have the same experiences, we all go through different experiences in our life. And I feel like having a black woman [on the Supreme Court] she will be able to acknowledge that as well," junior Diane Juica said.
Regardless of who is ultimately chosen, Biden's decision is almost certain to face significant opposition from Senate Republicans. While Supreme Court confirmations have been a largely non-controversial process for most of American history, votes have increasingly split among partisan lines as the political landscape has become more polarized.
"It's not that the Supreme Court is becoming political, it's that politics are getting more intense which means that Democrats are going to take more measures to make sure their justices make it to the Supreme Court," Landis said.
The Biden administration hopes to announce their nominee by the end of the month, with hearings taking place this spring before the eventual confirmation vote in June.
Your donation will support the student journalists of Walter Johnson High School. Your contribution will allow us to purchase equipment and cover our annual website hosting costs.
About the Contributor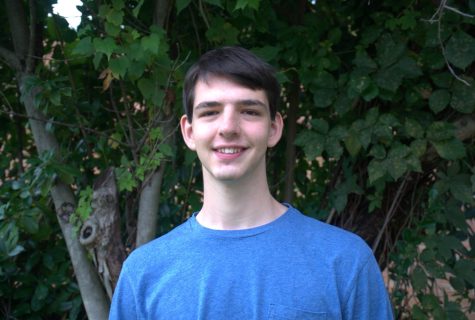 Alexander Lewton, Print News Editor
Alexander is a Print News Editor for the Pitch. He is a senior and in his free time he enjoys reading, hiking, and playing the piano.