New Wildcat Wellness, students have mixed reaction
At the start of this school year, school administrators decided to replace last year's Wildcat Wednesday with a new wellness program: Wildcat Wellness.
Wildcat Wednesday included classes on Wednesdays that were between 5-10 minutes shorter. All this time gained from the shorter classes summed up to be 47 minutes, which opened up the opportunity to have a 40-minute homeroom, allowing students to study, work and relax with their peers. Lunch break on Wednesdays was also 8 minutes longer than on a normal day (per WJ bell schedule), which allowed staff and students to relax before continuing the school day.
The newly revamped Wildcat Wellness program differs as it no longer features the weekly homeroom period but rather allows students to enjoy one free period a week. The program cycles from each school department (English, Social Studies, Math, etc.) and gives students a wellness period once a week for one of those classes. The break is intended to relieve stress for students and give them time to catch up on work without losing too much class time.
"I've enjoyed the first few Wildcat wellness classes so far, my teachers told me to take a nap but I just did homework for other classes instead," sophomore Luke Park said.
Students have enjoyed the new bell schedules for the school year but have felt Wildcat Wellness is more underwhelming compared to Wildcat Wednesday.
"We had a longer lunch, shorter classes and a free homeroom period every Wednesday last year. This year, we only get one free period once a week, without the option of using our phones," sophomore Kasper Taraska said.
While students are able to do virtually anything they want, the one main rule is that phones are prohibited. The goal of this restriction is to help mental health and stress levels, which according to the school, are negatively impacted by cell phones.
The student reaction to this has been mixed, with some students claiming that they should be capable of deciding for themselves what is good or bad for their mental health.
"I think that if they are serious about giving us a wellness period then they should allow us to choose what to do, even if it means using our phone," Taraska said.
Other students have found alternative ways to entertain themselves during their revamped wellness period without using their phones. Apart from school related activities, students have begun to play computer games on their chromebooks. From chess to google doodles, it has become a common sight to see during any given wellness period. Despite carrying similarities to using a phone, the ability to use chromebooks has been heavily appreciated by students.
"I like the ability to play on the computer because we can play together with friends from our class while listening to music or just joking around," freshman Carlos Silva said.
While the usage of phones is not allowed, most students listen to music from their phones. This is permitted by most teachers as long as the phones remain off and out of sight.
Your donation will support the student journalists of Walter Johnson High School. Your contribution will allow us to purchase equipment and cover our annual website hosting costs.
About the Contributor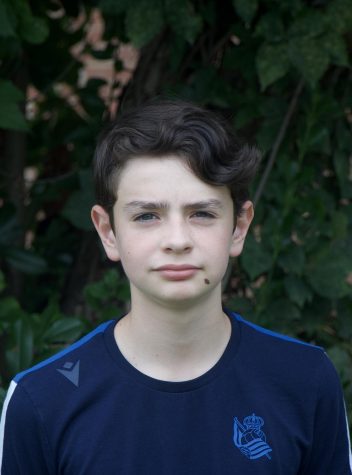 Jose Tovar, Assistant Sports Editor





Jose is a sophomore who is an Assistant Sports Editor for the Pitch this year. This is his second year on the pitch and in his free time he enjoys...