ChatGPT ignites concern, discussion on its implications for human writing
"The Great Gatsby, written by F. Scott Fitzgerald and published in 1925, is a novel that explores the decadence and excess of the Roaring Twenties, as well as the corruption and decay of the American Dream. One of the central themes of The Great Gatsby is the corrupting influence of wealth and materialism…"
This is how ChatGPT, the most recent artificial intelligence (AI) text-based chatbot, starts its response to the prompt: "Analyze themes in The Great Gatsby."
The Open AI writing software, which was released on Nov. 30, 2022 and surpassed a million users less than a week after its launch, allows the user to enter questions or prompts and immediately receive thorough, human-like responses, including songs, recipes, poetry, instructions, jokes and essays. ChatGPT, employs Natural Language Processing (NLP) technology to understand text in the same way humans would, enabling it to engage in natural conversations with the user.
The new cutting-edge chatbot is being hailed as a game changer in the tech industry, affecting numerous scientific and academic fields, such as customer service, market research, linguistics, architecture and more. Its arrival has sparked debate on its role in human writing and education. With the introduction of an advanced AI-powered writing tool, students and educators are caught in the question: Can students use ChatGPT, which is free to access at the moment, for their school assignments? And if so, to what extent?
With ChatGPT's easy accessibility, students can use it to churn out finished essays and papers in minutes. The chatbot was trained on an enormous amount of text data and can understand and respond to an impressively wide range of topics, including the prompts of nearly every class assignment. The ease not only raises concerns of cheating and academic disintegrity, but also the loss of students' willingness to develop skills like writing, critical thinking and researching and an inaccurate evaluation of a student's true writing abilities.
Senior Yael Rotman believes ChatGPT will make it harder to detect academic dishonesty and plagiarism in writing.
"It's very unfair to students who actually work hard on things like college essays because they put time into it. Now, a lot of people can just write a few words into an AI and get a full essay," Rotman said.
As teacher and The Atlantic writer Daniel Herman puts it in "ChatGPT Will End High-School English," the arrival of ChatGPT may signal "the end of writing as a gatekeeper, a metric for intelligence, a teachable skill."
However, ChatGPT does not necessarily spell doom for human-penned writing. The program has its pitfalls. ChatGPT may occasionally provide incorrect or misleading information based on its training data. Since it was trained on data available until 2021, it may not present accurate, up-to-date information.
Ben Thompson, who runs the technology blog Stratechery, wrote that when he asked ChatGPT about English philosopher Thomas Hobbes, he received a detailed answer backed with supporting evidence, but it was completely false. People have found other errors in ChatGPT's answers, such as what the color of the Royal Marines' uniforms was during the Napoleonic Wars.
According to media company Bloomberg, the algorithm also contains bias and may render racist, sexist or offensive content. Moreover, for class assignments in particular, a good grade on the assignment usually requires in-depth, course-specific knowledge of the class material that led to the essay prompt. An AI-written essay may not include the particular information that the teacher is looking for.
"I feel like you can tell that what ChatGPT generates is written by an AI — it's a little verbose. Since it's a robot, there isn't much personality to it. Humans have the authenticity of their own personalities," junior Timothy Le said.
Instead of completely relying on ChatGPT as a replacement for human writing, it can be used as a resource to assist with the writing process. The program is excellent at explaining complex concepts, which makes it a powerful tool for learning. Also, some suggest that ChatGPT will revolutionize how people conduct search queries. The AI system organizes information into clear, simple sentences in bite-sized paragraphs, while search engines like Google push out a list of links for users to sift through.
For teachers, ChatGPT is a double-edged sword. While teachers, especially those teaching writing-heavy classes such as English, must be wary of students feeding the chatbot class prompts and turning in the AI-produced work, they can also use ChatGPT as a tool for students to help generate writing ideas, structure their essays and receive suggestions for alternative phrases.
"I think in the academic field, there's a lot of concern about ChatGPT and its potential misuse. We have to reconsider aspects of student assessment," English teacher Ian Matthews said. "But I think it could be used as a tool in the writing process — not to replace students' thinking, but maybe to help students with breaking ideas into supporting points, ordering points in a logical way or anticipating counterarguments."
ChatGPT has stunned users with its prompt and flexible writing skills. But, as ChatGPT says, in response to the question "Will ChatGPT replace human writing?"
"It is unlikely that ChatGPT or other language generation models will completely replace human writing. While these models can produce text that is coherent and resembles human writing, they do not have the ability to understand the topic or content they are writing about in the same way that a human does. There are also many tasks that require the creativity, critical thinking, and nuance that can only be provided by a human writer. Therefore, it is important for people to continue to develop their writing skills and to use language generation models as a tool to assist with writing, rather than relying on them to completely replace human writing."
Your donation will support the student journalists of Walter Johnson High School. Your contribution will allow us to purchase equipment and cover our annual website hosting costs.
About the Contributors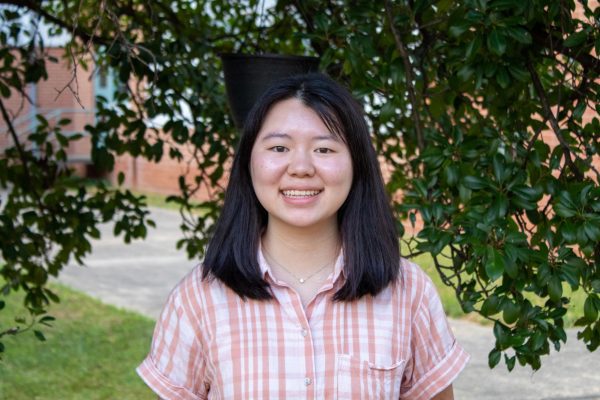 Allison Xu, Online Editor-in-Chief
Senior Allison Xu is excited to serve as Online Editor-in-Chief for her third year on The Pitch. In her free time, she enjoys writing short stories, playing...
Liann Keren, Online A&E Editor





Liann is a senior and she is the Pitch's Online A&E editor. In her free time, she enjoys reading pop culture articles and doing yoga with...