Male Poms to change; new tradition on the horizon
Every spring pep rally, the highlight for many, is the section where the male poms team completes a dance routine in front of the student body. This year, there is going to be a change to the tradition.
The tradition revolves around senior boys dancing the poms routine in poms uniform. While it is seen as a harmless tradition for many, some see it as mocking people who cross-dress and the transgender community.
"The decision that we are almost at, which we are pretty close to confirming, is that with some changes the tradition [male poms] can keep going. The issue is that we want to make it more inclusive to anybody who wants to participate, so we are not restricting it to male poms and emphasizing [that] everyone who is a senior can participate," leadership teacher Sophie Fierst said.
The decision to make a change to the tradition had been in talks within administration for the past couple of years. The first option was to keep male poms exactly the same, the second option was to entirely get rid of the tradition. The latter option was being seriously considered and had many students within leadership up in arms.
"They [Administration and Fierst] wanted to get rid of it, because they believe that it is negative towards the LGBTQ+ community and especially transgender community. They believe that it is a mockery to men wearing skirts, even though that is not the reason why people find male poms are funny. It's just because it's non-flexible boys dancing," an anonymous student said.
Internal discussions within leadership took place about whether male poms should be kept the same, changed or canceled.
"I just feel like a lot of the conversations about male poms we've had in class have not been that productive. It's a little bit of listening on both sides, neither side is willing to listen to each other's opinion. Both sides are being stubborn, so nothing gets done," an anonymous student said.
Leadership's inability to make a decision regarding male poms caused a third party to join the conversation to resolve the situation. The WJ Gender and Sexuality Alliance (G.S.A.) was brought in to help find a solution for the discussion. On Jan. 9, a meeting was held between the WJ G.S.A. and Leadership.
This meeting was key for both sides to be able to come to a compromise.
"So, what I did was I organized just like a general slideshow of past opinions, and now on more current opinions… We would love to make it so any senior can go, and we are working on a new name, I think it's going to be called Ametuer Spring Poms. We as a G.S.A. decided that as long as it isn't being done as a mockery we don't really mind," G.S.A. President senior Blue Laubach said.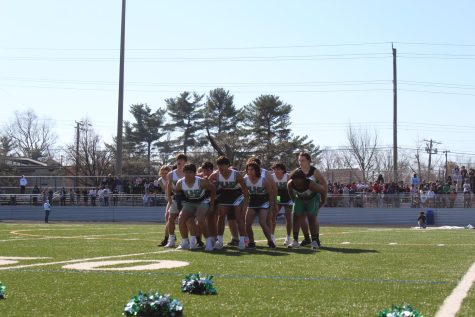 Besides wearing the skirts, the other controversial part of male poms is the dance routine. The routine has the senior boys complete the regular poms routine, but with additions that are overtly provocative.
"So typically, there are parts of poms, regular poms, especially in hip-hop can be a little bit sexualized. But, especially in male poms, and especially last year, they added in things last year that were sexual, on purpose … a lot of it is what we do in poms, but there were things last year that they added, which were extra," poms captain senior Natalie Zaid said.
The next question many are now asking: is poms oversexualizing in general? The talk about male poms has led some in the WJ community to wonder if there should also be a change to regular poms too.
"The other question is, is poms in general provocative. So is it just because it's guys doing it, that we realize that, oh this might be sexual. Or are we just used to sexualizing cheerleaders and poms," Laubach said.
Your donation will support the student journalists of Walter Johnson High School. Your contribution will allow us to purchase equipment and cover our annual website hosting costs.
About the Contributor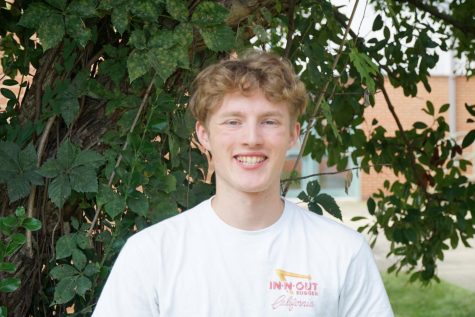 Jona Jancewicz, Online Editor-in-Chief





Jona Jancewicz is in his senior year of high school. He is the appointed Online Editor-in-Chief, who is very excited to keep writing and reporting...