Point/Counterpoint: Are bike lanes on Old Georgetown Rd beneficial?
Point: Sourish Dey
Old Georgetown Road has too often been a sight of tragedy. In 2019, a high school student named Jacob Cassell was killed while biking on the sidewalk. Last year, a college student named Enzo Alvarenga was killed while biking less than a mile north of the first crash. The most tragic thing about their deaths is that they were entirely preventable. Protected bike lanes would have provided them with a buffer preventing them from falling into traffic and being struck.
Unfortunately, we can't go back and save their lives. But we can make sure such a death never happens again. That is what the new bike lanes on Old Georgetown Road look to accomplish. They separate bikers from traffic with a buffer zone and flexposts. They also provide a buffer from car traffic for pedestrians and bus riders along the road.
The new bike lane makes walking or biking on Old Georgetown Road significantly safer and more comfortable. I have biked on the road numerous times both before and after the bike lanes. Having to contend with aggressive drivers in mixed traffic or being on a narrow sidewalk right next to fast moving traffic was not an enjoyable or safe experience. Now, I can bike on Old Georgetown Road and feel safe.
Detractors contend that no one bikes on Old Georgetown Road. I would respond that perhaps the reason so few bikers use it is that roads along their route aren't safe to bike on. As such, we should look to make changes that make them safe to bike on. On top of that, even if usage of the lanes is light compared to the car lanes, it's still important to make sure the bikers using the road are safe.
Opponents also claim that bikers can use the trolley trail. The problem with this makes many bike rides significantly longer. For example, the ride from my house to the school currently takes me about 16 minutes. According to Google Maps, the route would be significantly longer in length and take 25 minutes. Old Georgetown Road is a critical corridor that bikers should be able to use.
Beyond those points, their main argument is that the bike lanes increase congestion. The first thing to bear in mind about this claim is that it is often told in hyperbole. According to the Bethesda Beat, some drivers claim to be delayed by 20-30 minutes while the State Highway Administration (SHA) has found delays to only be five minutes or less. In addition, the delays will likely reduce as drivers adjust to the new road environment.
But, even if there are delays to drivers, the potential to save lives makes such delays almost a non-factor. Traffic was there on Old Georgetown Road before and it will continue to be there. We must prioritize safety. According to the SHA, there were over 300 crashes on Old Georgetown Road between 2014 and 2018. This reality can't be allowed to continue.
Everyone should be able to travel safely, regardless of whether they bike, walk or drive. The new bike lanes on Old Georgetown Road are a major step toward making that a reality.
Counterpoint: Cecilia Saltzman
In Jan. 2022, the bike lanes on Old Georgetown Road in Bethesda were extended past the I-495 entrance to Nicholson Lane. The extension has caused unnecessary confusion and frustration for commuters, which is why it is not beneficial.
The once three-lane road has been reduced to two lanes, with the whole right lane on each side being taken up by a bike lane and plastic posts. In addition, the two remaining lanes have each been narrowed by about a foot.
Since drivers aren't able to drive down the right lane anymore, they're forced to make right turns from the center lane. The center lane used to be the fastest since people weren't turning into parking lots or onto side streets. Now, since people have to make turns from it, it's extremely slow. In the morning, it takes a couple of minutes to travel just one block, when it used to take under a minute. Also, the turns are now dangerous since drivers have to make sure the bike lanes are clear before turning.
The bike lanes are extremely confusing. There are few signs to explain to both drivers and bikers the rules of the road. On some parts of the road, the bike lane shifts to the center of the street. The lack of signage makes this part of the road extremely dangerous.
Commuters don't only use Old Georgetown to get to WJ, but also to reach NIH, Walter Reed Medical Center and Suburban Hospital. MCPS has also planned to reopen Woodward High School, which is just one mile down the road. There are too many people commuting during rush hour on Old Georgetown Road for there to be only two lanes in each direction.
Since Old Georgetown is now so congested, drivers are choosing alternative routes, many of which go through neighborhoods. Cars speeding through neighborhoods are unsafe for the community.
It's dangerous when ambulances and other emergency vehicles try to make their way through. Since the road is now constantly congested, when an ambulance or fire truck has to get through, people are forced to run lights and drive into the bike lane. Recently when I was driving, an ambulance was trying to head down the road but was blocked by gridlocked cars and eventually drove down the bike lane. What's the point of the lane if a massive vehicle is barreling down it?
There is already a route for bikers to take if they want to travel between downtown Bethesda and North Bethesda, in fact, it runs right next to Old Georgetown Road. The Bethesda Trolley Trail is a safe alternative for bikers and doesn't take up any busy road space.
The bike lanes are widely unpopular. A post on the Nextdoor app, which serves as a community bulletin, has over 1000 comments. A Change.org petition has been created and currently has over 7200 signatures. Students are also unhappy about the bike lanes. When the lanes were first added, every driving student seemed to be complaining about their long commutes.
Although safety is important, bike lanes on Old Georgetown Road are not the solution. Instead, we should focus on remodeling the sidewalks and bike paths around Bethesda so that they're less dangerous.
Your donation will support the student journalists of Walter Johnson High School. Your contribution will allow us to purchase equipment and cover our annual website hosting costs.
About the Contributors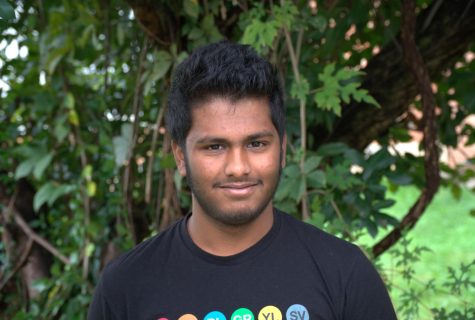 Sourish Dey, Online News Editor
Sourish is a senior and an Online News Editor for the Pitch this year. This is his second year on the Pitch and he likes to bike for fun.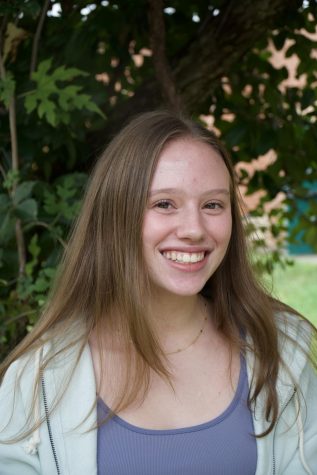 Cecilia Saltzman, Print Feature Editor





Junior Cecilia Saltzman is thrilled to be a Print Feature Editor for the Pitch. In addition to writing, she enjoys dancing, hanging out with...