Why the new high school should be named after Josiah Henson
More stories from Daria London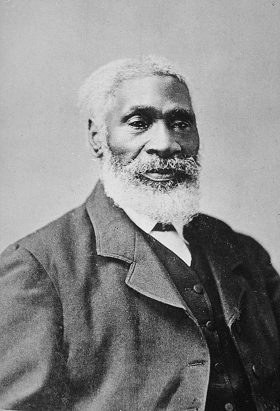 Due to the overcrowding issues at Walter Johnson, a new high school, the former Woodward High School, located currently at Tilden Middle School will be reopening.  A movement has begun to name the new high school after Josiah Henson, who was a slave in Montgomery County. Henson escaped from slavery and moved to Ontario, Canada and led a community for fugitive slaves there. Henson worked as a slave on Issac Riley's plantation that is currently on Old Georgetown Road, and (by car) is six minutes away from WJ and Tilden, also known as Josiah Henson Park.
Yet, Henson had a much greater effect on the complete abolition of slavery. His autobiography, "The Life of Josiah Henson, Formerly a Slave, Now an Inhabitant of Canada, as Narrated by Himself ", is said to have been the inspiration for the main character in Harriet Beecher Stowe's "Uncle Tom's Cabin", whose book spread the horrors of slavery throughout the country and immensely strengthened tensions between the north and south leading to the Civil War.
This new high school is a way to pay tribute to one of the most underrepresented, yet most influential, historical figures in Montgomery County.
Although Charles Woodward was Chief Judge of Maryland's Sixth Judicial Court and served 15 years, his impact on this area and the nation is not one of such significance as Henson's.
Woodward would become part of the "W" schools of MCPS, which are supposedly the most elite or richest MCPS schools (Walt Whitman, Winston Churchill, Wootton, and Walter Johnson). Many that will eventually have to send their students to the new high school will obviously desire this denotation of being part of the best-educated schools in MCPS. But, the people and leaders of MCPS should realize that this diversity should be celebrated and this denotation of privilege is a wrong, old-fashioned concept.
Henson is a true symbol of perseverance and freedom, and an embodiment of the American Dream; I mean he did go from an illiterate slave to a renowned writer whose stories activate one's emotions like no other.  It is a shame that he is not more of a celebrated figure. MCPS and Bethesda owe it to Henson to acknowledge his achievements and allow his incredible legacy to live on in our community.
Your donation will support the student journalists of Walter Johnson High School. Your contribution will allow us to purchase equipment and cover our annual website hosting costs.