Star actor and WJ alumnus reminisces on student life at WJ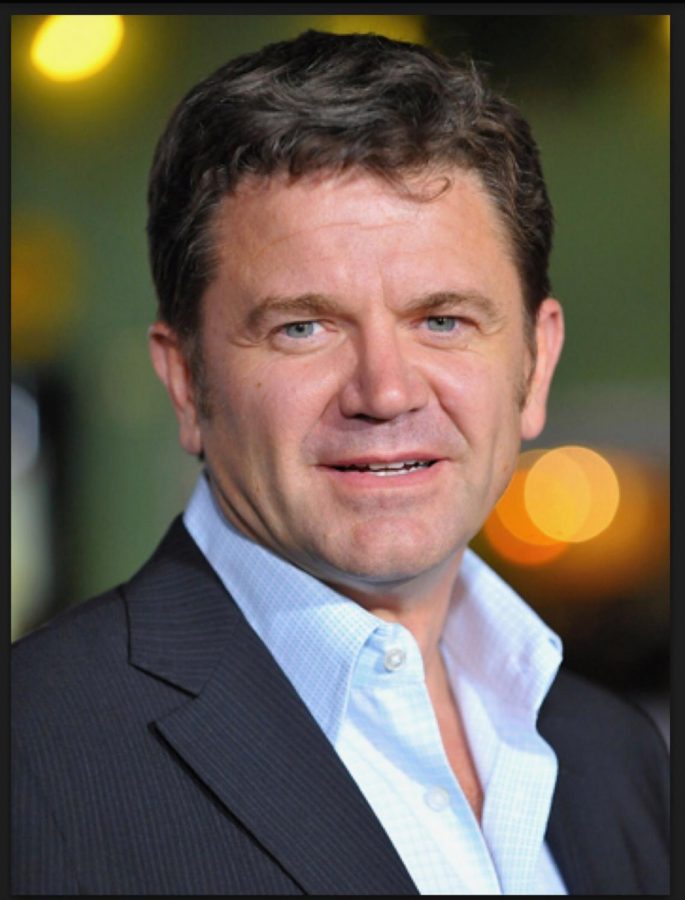 Some may know him for his role in "Pitch Perfect," "Pitch Perfect 2" and "Pitch Perfect 3." Others may recognize him from a different role – a Walter Johnson High School student in 1981.
John Michael Higgins, who played John, a commentator of the a cappella competitions in the "Pitch Perfect" movies is a Walter Johnson alumnus, and is currently a successful actor who has played various roles in numerous TV shows and movies. Higgins has acted in "Bad Teacher," "Yes Man," "Best in Show" and much more.
Higgins remembers his high school years fondly and claims that it shaped him to be a successful adult.
"High school is a shockingly formative time for anyone, in any career. Mostly, it tests, relentlessly, the two most determining skills of a successful adulthood: flexibility and self-mastery," Higgins said.
Higgins started his acting career well before his time at WJ The county helped him work around his unique and busy schedule.
"Montgomery County, at the time, granted me release time and the Executive Internship Program that allowed me to work at a professional theater during school hours. This was hugely important," Higgins said.
Although he didn't participate in the theater program at WJ, he performed at professional theaters to gain experience and train for the big screen. Higgins always knew he was destined to become an actor.
"By the time I got [to Walter Johnson], I was already working professionally. Acting chose me. I always knew how to do it, from toddler-hood practically. From elementary school on, I was really voracious in gaining new skills for a career in theater and spent most of my time as a WJ student studying those disciplines," Higgins said.
While balancing a blossoming acting career and being a student might seem daunting, Higgins was able to succeed in both areas.
"I was a very strong student with a 4.0, mostly because I had to organize and schedule everything so tightly to justify to the county my release time. The threat of losing the privilege focused my mind wonderfully," Higgins said.
Even without the WJ theater program, before he came to the school he knew his path in life and how to accomplish his goals. Acting was never something he chose. Instead he claims he was always "just…an actor, no choice in the matter, always was."
His story can prove inspiring to anyone in the community who has a dream and is determined to make it big, just like this alum did.
Higgins is not only an actor, but a very talented singer as well. As a member of the Walter Johnson chorus back in high school, he says he "loved singing in the chorus."
"My experiences there really started me on a harmony track as an adult, even professionally. I trace all of that back to Mr. Walsh in the chorus room," Higgins said.
Although Higgins resides in Los Angeles, California, with his two kids and wife, his family stayed local, meaning he makes the trip back to Maryland often. He is proud to be a Walter Johnson Wildcat, and hopes to speak at the school in the near future.