Pitch Book Club: The Inheritance Games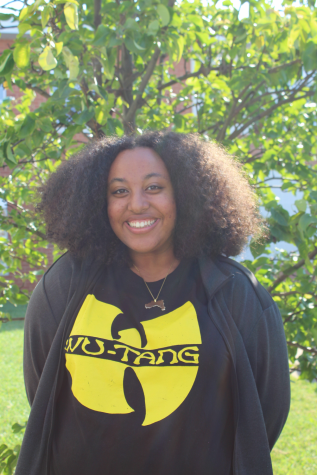 More stories from Meron Berhe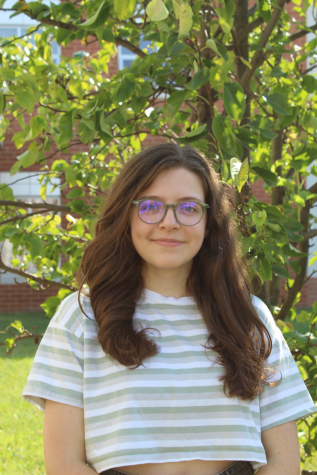 More stories from Stella Hadamer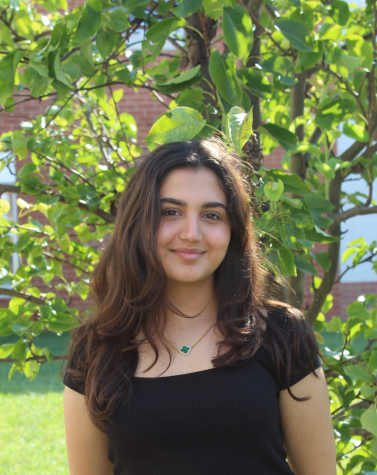 More stories from Aya Hesham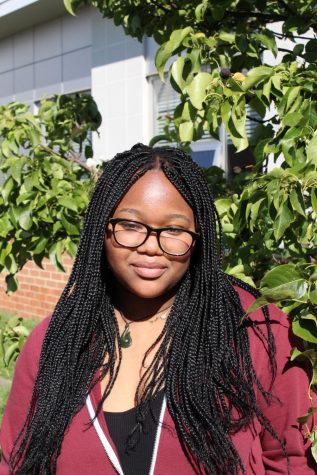 More stories from Cyiza Andemambika
Hello! Welcome to the Pitch Book Club's first review of the school year! Once again, Stella, Cyiza and Aya will be giving their opinions on this month's book — with new edition, Meron, joining us! You can participate by joining the Goodreads that is linked in the Pitch's Instagram bio (@humansofwj) and by looking out for the next book of the month! You can even vote for which book you would like that to be by using the link previously mentioned.
Book of the Month: "The Inheritance Games" (Jennifer Lynn Barnes)
Stella – 3.5 / 5 stars
The Inheritance Games is a YA mystery novel that was released on September 1st, 2020. Reminiscent of the movie "Knives Out" (2019), the book follows Avery Grambs as she struggles to solve the mystery as to why she was left billions by a man she never met. Tobias Hawthorne was a billionaire who loved riddles and games – with his death he launched his biggest challenge yet. Avery is in the middle of it all and is pulled into a world that couldn't be more different from her own. I loved that there were stipulations to Avery's mystery inheritance, such as the requirement to live in the family manor for a year. These conditions forced her to interact with the Hawthorne brothers and the house itself in a very unique way. Needless to say, this book is filled with riddles and intrigue that gets you hooked from the get go. However, while the story's concept was fun and exciting, it was simultaneously dimmed by the cookie cutter YA aspects of the plot. The "romance" felt forced and archetypes of the Hawthorne brothers felt a bit cliche. I totally don't judge if that's what you're into, but after reading hundreds of YA/NA books throughout my life, I have to say that this one didn't make me feel like I discovered a new favorite—which is ok. Overall, I've read better mysteries and I've read better YA novels, but don't get me wrong, it was still a good book. So, if you're into YA (unexplainable romance, symbolic family dynamics and clever female protagonists), then give this book a try. The second one is out now, so if you get totally invested, you'll be able to binge the whole duology at once. Happy reading!
Aya – 3 / 5 stars
I hate to admit that I have high expectations when it comes to books, but this one definitely did not live up to the hype because I found myself overwhelmed and just powering through the book. So many people have compared "The Inheritance Games" to "Knives Out" so I had expected this book to blow me away, but it felt more or less mediocre. "The Inheritance Games" is about an orphaned girl named Avery Grambs who ends up with a fortune as some billionaire named Tobias Hawthorne leaves all of his money to her, even though she has never met or seen him before. Avery needs to spend one year in the Hawthorne House with the rest of Tobias' (uninherited) family, but the Hawthorne House is full of passages and clues that lead to something bigger. Tobias is playing a game from beyond his grave. I think it's a fast and easy read to get you out of a book slump and I would totally recommend it if you want something with a "found family" trope and suspenseful mystery. To end things on a positive note, I think the cliffhanger at the end really kept me interested enough to possibly read the next one!
Cyiza – 4 / 5 stars
I went into "The Inheritance Games" with zero expectations, unlike the others. I had only really recognized the cover and the title of the book before we decided that the book was going to be this month's pick. I had no idea what the book was about or the hype surrounding it, so I wasn't really expecting much and, in the end, I think that worked to my advantage. I enjoyed the fast-paced plot of the book itself: it was interesting, and I was never bored while reading the book. I thought that the whole mystery surrounding Tobias and why he left everything to Avery—our main heroine—was intriguing and the family dynamic within the Hawthore family was definitely entertaining. I'm always down for YA mystery, so that's probably why I'm giving the book a bit of leniency, but my main problem with the book was the characters themselves: they didn't feel authentic or even fleshed out in any way. I could name a dozen other YA heroines from the last decade and all of them could more or less be switched out with Avery. The same can also be said with the Hawthorne Brothers (not that I didn't thoroughly enjoy their antics). I'll for sure be picking up the second book though, for a fun, quick and addicting read!
Meron – 4 / 5 stars
I was really excited to read this book because I heard so many great things about it. The puzzles and riddles were really fun to read, andI thought they got better throughout the book. The book had some of my favorite tropes like "forced proximity" and "found family," and I especially loved how well they were executed. There were a bunch of different characters and they all clashed in a way; while it was a bit messy at times, I still liked it. I knew even before I started the book that the romance was just a subplot, so I wasn't surprised by how lackluster it was. The book got really boring and dull in the middle, but the ending made up for it. I did feel like there were a lot of loose ends in the book, and it would have frustrated me if I had read the book when it had just come out and had to wait a whole year to read the second book. Overall, I liked the book well enough, but I probably wouldn't read it again.
Favorite Quotes (from the book):
"The more complicated a person's strategy seemed, the less likely an opponent was to look for simple answers. If you could keep someone looking at your knight, you could take them with a pawn. Look past the details. Past the complications."
"Nothing is certain but death and taxes."
"If yes is no and once is never, then how many sides does a triangle have?"
"I'm a hypercompetitive, bisexual perfectionist who likes to win and looks like this. I'm no stranger to being hated."
"Sometimes things that appear very different on the surface are actually exactly the same at their core."
"We aren't normal. This place isn't normal, and you're not a player, kid. You're the glass ballerina—or the knife."
"This family—we destroy everything we touch."
Your donation will support the student journalists of Walter Johnson High School. Your contribution will allow us to purchase equipment and cover our annual website hosting costs.