Gap years: good or bad?
Whether it's attending college, joining the armed forces or going on a different path, seniors are presented with a multitude of career choices when it comes to moving on from high school. For those uncertain of their future, one option stands above the rest: the gap year. From traveling the world to working a job and volunteering around your community, gap years give students the time they need to mature and digest the unforgiving landscape of the adult world.
From one perspective, gap years seem to be a diversion for students who lack the motivation to move on from high school. Instead of just a year for growth and creativity, some say that a year away from the books can quickly turn into a habit. While taking time for yourself can seem largely beneficial, many believe it's just a way for young adults to stay home and binge-watch Netflix shows.
In a way, the ability of the gap year to guide you towards your dream career depends on the student. As long as you set your goals, create a rigid schedule of your year off and plan where you will go next, gap years allow students to succeed without being contained in a dorm room. Although this seems far-fetched, according to the AGA, a nonprofit organization that recognizes gap year programs, 90% of students who take structured gap years return to college within a year and are even more likely to graduate with a higher GPA. In some cases, universities such as Princeton actually encourage a gap year, offering a nine-month tuition-free year.
To take a gap year means getting the chance to find what you're passionate about, make money, volunteer in your community and explore different countries. For those who are unsure about their major, months away from studying and taking tests can help new graduates find their career path. For those who want to learn about different cultures and languages, a year off allows them to test their limits. In general, the majority of young adults who notice themselves wanting to do something other than attending college have found the independence provided by a gap year to be highly favorable in the long run.
The numbers fail to say otherwise — more and more students are opting out of their freshman year of college and taking gap years. In a survey conducted by SimpsonScarborough, 40% of incoming students at four-year colleges are likely not to attend this upcoming year. In such an unprecedented time as the past year, gap years have proven to be even more appealing. Whether it's because of safety reasons, getting away from virtual school or all of the above, one thing is clear: Gap years help students in more ways than just giving them time to sit on the couch.
Gap years are quickly becoming more popular throughout the years. Contrary to the previously held belief that they are just for lazy students, gap years are allowing college-aged students to not only make money for themselves but also to find what career path suits them best. If planned correctly, gap years have been shown to be massively valuable.
Your donation will support the student journalists of Walter Johnson High School. Your contribution will allow us to purchase equipment and cover our annual website hosting costs.
About the Contributor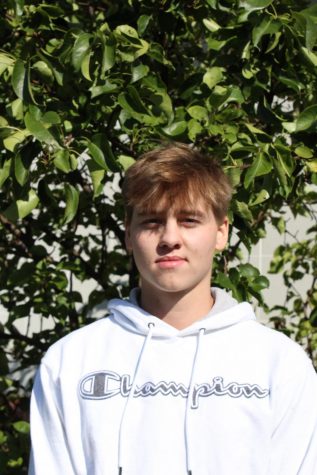 Erik Rees, Staff Writer
Erik Rees is a senior staff writer. He plays for the varsity baseball team at WJ.