Where are these WJ student athletes now
"Once a Wildcat, always a Wildcat": That is the saying at WJ. At the end of four years, proudly representing the green, white and black, a select few go on to continue athletic careers at the collegiate level. In these respective sports, there is a range of schools that our Cats end up attending. Cross country standout and distance runner Emma Kothari is attending John Hopkins University on a scholarship for Track and Field and former varsity running back, Kenneth Dempster, is attending McDaniel College for football. These two are ready to take it to the next level.
"The level of competition is much higher, but it's great to have people that are as academically and athletically driven as me," Kothari said.
In a talent pool where only a certain number of athletes are gifted the opportunity to play in college, you have to bring your A-game.
"Only play your sport in college if you genuinely love it, if not, don't, because it's really not as easy as it looks," Dempster said.
Not to discourage any athletes who are thinking of playing college sports, but the schedule alone may make one question their level of commitment. Both athletes wake up extremely early to make sure they are nutrioned with a good breakfast and prepared for the day ahead. Depending on how classes are set up, there is a struggle to balance academic and athletic life; especially for Dempster whose schedule includes a morning workout, two to three classes and football meetings all before the afternoon is up. The schedule for Kothari is not much easier as every Friday, she has a 6 a.m. workout before her classes.
Luckily, our Cats have a great support system set around them between their current coaches and teammates, and their former ones too.
"My coaches have reached out and I have updated them about my times so far in cross country," Kothari said.
The junior and senior MVP Kothari was coached by Walter Johnson's Thomas Martin. "The one thing I told her was to always keep your heart open and your eyes open for opportunity," Martin said.
Varsity head coach Larry Hurd made sure Dempster was prepared for the challenges and opportunity that lay ahead. "It's a different level. Faster, be prepared physically and mentally to take the next step. As a freshman again, you have to prove yourself," Hurd said to Dempster.
Both athletes are thriving and succeeding in their new homes but can't help to reminisce over their time ar WJ, "You can't get anything better than Friday night lights," Dempster said.
High school is often regarded as some of the best years of a person's life, especially when competing for your school. "Soak up all the time you get to spend with your friends, enjoy every meet/race/game, play your hardest, but please remember to have fun," Kothari said.
No matter where our Cats are, far or near, they will always bleed green and call WJ home.
Your donation will support the student journalists of Walter Johnson High School. Your contribution will allow us to purchase equipment and cover our annual website hosting costs.
About the Contributor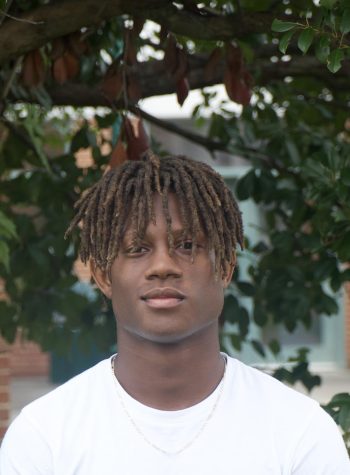 Jalen Scott, Staff Writer





Jalen is a second-year staff writer for The Pitch. As a three-sport athlete and member of clubs, he likes to stay busy and well-rounded.