WJ boys lacrosse dominates Watkins Mill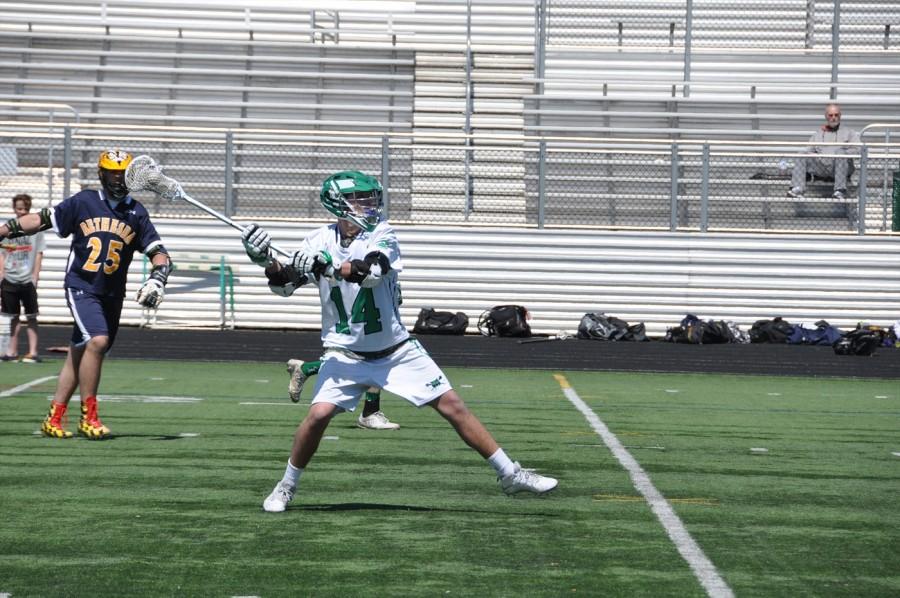 The boys lacrosse team hosted their home opener on Mar. 21 against Watkins Mill. WJ, led by a group of experienced juniors and seniors, looked very confident and excited for the game. Watkins Mil, being a newly formed program, wanted to prove themselves in the county, but the Cats were too much to handle. WJ dominated the entire game without letting Watkins Mill retain possession and proved to be the better team. Watkins Mill looked hopeless by the end of the first half, with WJ not letting off the gas pedal.  The game ended with the cats dominating Watkins Mill 20-3.
Junior Zach Cooper is a dominating player on the field and has been on varsity for three years.
"Going into the game, we had a mindset of we were going to destroy these guys. Once they scored the first goal, we realized we had to step up so we did," Cooper said.
Watkins Mill was just a warm-up for the team, as they have many tougher opponents ahead of them.
"The team felt good but realizes that we are still in a rebuilding year and we have to play harder to beat the better teams in the county,"Cooper said.
WJ's next game is Apr. 2, when they host their spring break tournament.