NFL continues to face controversy around domestic violence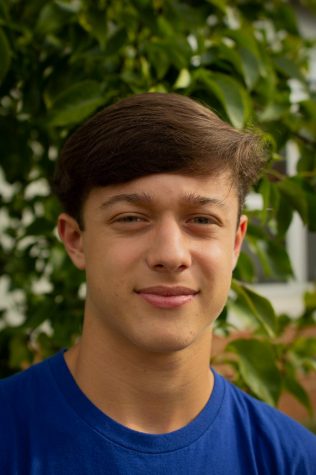 More stories from Matt Shea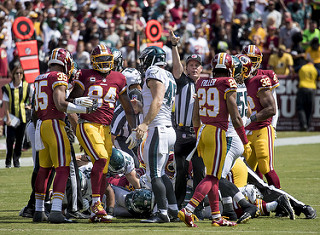 The NFL has seen many controversies over the years. There was "Deflategate," Quarterback Colin Kaepernick kneeling during the national anthem and even players who have committed serious crimes. A recurring theme has seemed to be a problem with domestic violence.
In 2014, former Baltimore Ravens running back Ray Rice was arrested for a fight he had with his wife while intoxicated in an Atlantic City, New Jersey casino. In yet another controversy involving an NFL player and domestic violence, former Kansas City Chiefs running back Kareem Hunt was released and suspended when a video released by TMZ surfaced of him hitting and kicking a woman. The Chiefs as well as the NFL took prompt action by suspending him. Before the allegations, Hunt had had a decent season with seven total touchdowns on the year and over 800 yards, but paid the price for his actions.
"I think that the NFL was right to suspend [Hunt] but I don't think he deserves all the criticism he's receiving," junior Lucas Guberman said.
Shortly after the original TMZ video was released, another video surfaced of Hunt allegedly attacking a man in a night club in January. Due to his negative history and violation of the NFL's personal conduct policy, it might be a while before we see Hunt in action again.
"Hunt will face more than a baseline six-game suspension." Ian Rapoport of NFL.com stated.
It is also important to note that the NFL is investigating earlier incidents that Hunt was involved with.
In a more local scenario, the Redskins picked up former 49ers linebacker Reuben Foster amidst domestic violence allegations against him brought on by his ex-girlfriend. The Redskins announced the addition of Foster just two days after he was released by San Francisco. Foster, who made the commissioner's exempt list, cannot attend practices or games until he is cleared via a league investigation.
"In this political climate that's a very risky move [to sign Foster], it could disgrace the team. The team is already in shackles at this point in the season and they are struggling to stay competitive in the NFC East. Why would they add another problem?" junior Jack Linde said.
"The Redskins fully understand the severity of the recent allegations made… If true, you can be sure these allegations are nothing our organization would ever condone," Doug Williams, Redskins Senior Vice President of Player Personnel said.
If Foster is cleared by the league and the criminal justice system, it is likely he will see action in a Redskins uniform.
At this rate, the future for the NFL seems turbulent with what seems like controversy after controversy. As one of the most popular sports leagues in the U.S., the NFL is looked up to by many. The actions they take and the standards they set reflect the league and their views on controversial topics..
Your donation will support the student journalists of Walter Johnson High School. Your contribution will allow us to purchase equipment and cover our annual website hosting costs.
About the Contributor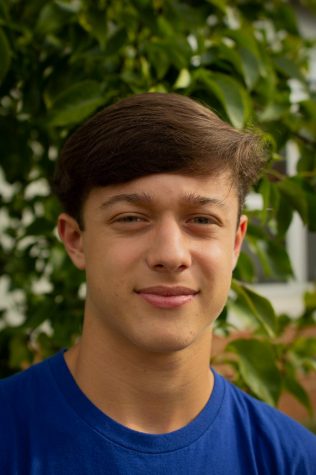 Matt Shea, Managing Editor
Matt Shea is a Managing Editor for The Pitch and currently in his senior year at WJ. This is his second year with The Pitch and after contributing last...