What's Going on in the World (Besides COVID-19)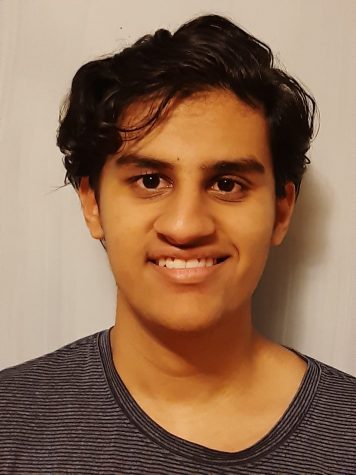 More stories from Siddharth Srinivasan
My comrades complain that no matter where they look, whether it be online, on the major news networks or on social media, all they see is dreary news about the rising c******irus death toll or how severely the c*******rus has crippled the economy. Surprisingly, there is still news beyond the c********us, and I thought I'd share it with you.
New Senate bill threatens to end end-to-end encryption
A bipartisan bill called the EARN-IT Act is snaking its way through the Senate. The EARN-IT ACT, which purports to combat child sexual abuse online, will revoke internet companies' rights to freely publish content, guaranteed to them by the Communications Decency Act and the First Amendment. The companies would become liable for the content their users publish. In order to "earn" their rights, companies would have to provide a backdoor for law enforcement, sounding the death knell of end-to-end encryption (which protects data from being altered or read by third parties). Essentially, the government would be able to view every message sent online. Tech companies have decried the EARN-IT Act as an egregious invasion of privacy, which could potentially open backdoors for criminals, hackers and foreign agents, threatening Americans' security.
Locust swarms usher second, third horsemen of the apocalypse
Across East Africa, the Middle East, South Asia and China, locust swarms have ravaged farmlands, causing widespread famine. Due to torrential downpours over isolated desert-regions in Somalia, Yemen and Oman, the locust population was allowed to swell unchecked. In nine months, the locust population in the Arabian Desert multiplied by a factor of 8,000. Hundreds of billions of locusts have wreaked fury in swarms reported to be larger in area than Manhattan, devouring the same amount of food 35,000 people eat in one day. Distracted in their efforts to fight the c********s, the locust plague remains virtually uncombatted. However, the Chinese government is rumored to be sending to Pakistan an army of 100,000 ducks to combat the locusts.
Russia, Saudi Arabia engage in oil price war, send price of oil plummeting
Since Mar. 8, 2020, Russia and Saudi Arabia have been locked in a bitter war over the price of oil. The price war has decreased the price of US oil by 34%, crude oil by 26% and is believed to be one of the major contributors (along with the c**********) of the historic stock market crash earlier this year.
Korean digital sexual exploitation ring exposed in Nth room case
Between 2018 and 2020, online chat room app Telegram hosted a Korean sex slavery ring, perpetrated primarily by users known as "Good God" and "Doctor" (authorities later identified the latter as 24-year old Cho Joo-Bin). The chat room, managed by Cho, dubbed the "Nth room" facilitated the circulation of pornography involving women, often blackmailed by Cho, being sexually exploited. 74 victims have been identified, 16 of them minors, including some children, and estimates place the number of victims in the thousands, with the number of Nth room users close to 300,000. Korean law enforcement is attempting to identify everyone involved, as well as institute crackdowns on sex trafficking.
US congresspeople embroiled in insider trading scandal
Several congresspeople faced accusations of insider trading after dumping millions of dollars worth of stocks after a closed door briefings about the drastic implications *********** would have on the economy, before it brought the stock market to its knees. The accused, Senators Richard Burr, Kelly Loeffler, Jim Inhofe and Dianne Feinstein, denied their sales were influenced by insider information. The controversy has led to intense debate as to whether or not congresspeople should be allowed to trade stocks at all.
Brave man crusades against discrimination on pornographic websites
Yaroslav Suris, a deaf man, has sued various pornographic websites including Pornhub, on the grounds that he is left unsatisfied by videos without closed captioning. According to Suris, the absence of closed captioning is in violation of the Americans with Disabilities Act (ADA), which guarantees any individual right to "the full and equal enjoyment" of a public commodity. In his lawsuit, Suris cites several videos bereft of closed captioning, including "Hot Step Aunt Babysits Disobedient Nephew" and "Sexy Cop Gets Witness to Talk."
Your donation will support the student journalists of Walter Johnson High School. Your contribution will allow us to purchase equipment and cover our annual website hosting costs.
About the Contributor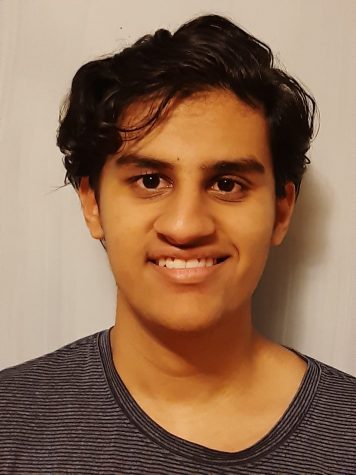 Siddharth Srinivasan, Print Editor-in-Chief
This is Siddharth Srinivasan's third year on The Pitch and his first as Print Editor-in-Chief. In his spare time, he enjoys reading, watching movies, soccer,...