Rebirth of the Golden Age: WJ S*T*A*G*E goes virtual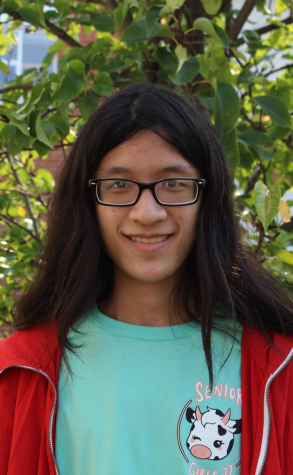 More stories from Ellie Montemayor
"The Arts" encompasses a broad variety of disciplines that together form the structure of contemporary entertainment, all of which are perfectly represented by each of WJ's various departments and sections. From performing arts like music, dance and theatre to visual arts like film, photography and digital and studio art, every inch of the realm of art is given a place at Walter Johnson. Through both official classes as well as school-sponsored clubs and programs, students are given rein to explore their artistic interests and talents in any form they please. A pivotal example of this is WJ's very own theater program, stylizing itself as WJ S*T*A*G*E.
A student-led organization, S*T*A*G*E operates under the advising and guidance of director Colleen McAdory. For many years, now, the entirely student-composed (with the supervision of McAdory and other faculty members) staff have worked tirelessly to develop stunning plays and musicals that come to life in WJ's auditorium. (with the supervision of McAdory and other faculty members).
In the fall of 2019, the cast and crew of WJ S*T*A*G*E worked day in and day out to prepare for a play adaptation of "The Diary of Anne Frank," the story of a young Jewish girl hiding in Nazi-occupied Netherlands in the midst of World War II, which was premiered in the school auditorium that November. After the play, S*T*A*G*E then began preparing for a late-March showing of the stage musical "Into the Woods."
Then, on March 12th, about a week before the planned showing dates of the musical, MCPS announced through a newsletter that schools throughout the district would temporarily close for a two-week period from Marchthe 16th to the 27th—when the musical was meant to premiere—in an effort to combat the spread of the coronavirus. S*T*A*G*E's leadership team made the tough decision to cancel the WJ showing of "Into the Woods," breaking the hearts of cast, crew and viewers in WJ.
Towards the end of the closure, MCPS announced an extension of the shutdown to last until April 24th (later extending to encompass the rest of the spring semester), officially cancelling all extracurricular and athletic activities in the process and destroying any hope of the musical's return.
In the wake of the new COVID-era school year, S*T*A*G*E grapples with remnant matters of last spring while facing difficulties in adapting the theatre program to a virtual environment.
"We still have all of the costumes… we had almost completely built a set, so we lost a fair amount of money from the show… If things are different, I'm still willing to do the show as a summer production. So we're hoping to keep as much as we can possibly keep, so we don't have to start from scratch, and I would then be allowing [rehearsed cast] to continue those parts," McAdory said.
WJ S*T*A*G*E's leadership team currently focuses transferring the facets of theatre and theatrical production to a distance learning format concerning this fall, postponing on spring-related concerns and plans until MCPS reassesses the feasibility of in-person instruction, according to stage manager, and senior Finn Hartman.
McAdory and the different student chiefs outlined some activities that the various departments, both crew and cast, of S*T*A*G*E can take on to retain the spirit of the group and keep the staff and supporters of the theatre program engaged. The leadership team decided to make the organization open for reading poetry and performing scenes from plays for staff members that want to add some life to their classes. The set departments have also begun hosting tutorials and lessons, from makeup to lighting effects, to anyone wishing to participate.
In addition to those plans, the leadership team resolved to forgo the traditional student-performed stage production that comes at the end of each semester.
"[The leadership team] decided that we didn't really want to do a full production because we thought that there would be too many pieces, it would get too complicated, it would exclude too many people… Then the crew chiefs got together and they came up with things that could be done; we're going to do old-time radio shows with no pictures. So, we're going to learn about the Golden Era of Radio, and we're going to try and emulate that," McAdory said.
In the first staff-wide meeting after that decision, the staff members pitched various ideas for the different radio shows such as science-fiction broadcasts like a WJ revival of the radio series "The Twilight Zone," itself a 2000s-made tribute to the original 1960s television series of the same name as well as to the Golden Era of Radio, mystery dramas like the mid-1900s program "Inner Sanctum" or comedies like "The Hitchhiker's Guide to the Galaxy."
These programs, student-directed and student-produced, are planned to be distributed periodically by S*T*A*G*E. The more traditionally hands-based departments, such as carpentry, however, are still able to participate in these virtual broadcasts.
"I'm hoping that they will get involved in other ways… Actually, I'm hoping that a lot of them will decide to be in the performance end of it," McAdory said.
However, with distance learning comes a new set of problems that the members of the theater program must struggle through, especially concerning staff engagement and interaction, as well as the connection between staff members that would be much more difficult to achieve because of the state of the new school year.
"My biggest concern is really for the students because we have always considered ourselves to be a family, and it's a place where students can come and really feel like a part of things… I'd hate for this whole year to go by with [newcomers] to not have that, to have what we have," McAdory said.
Even with these difficulties, though, the members of WJ S*T*A*G*E are sure that their bond will prevail through the obstacles presented their way.
"S*T*A*G*E is family and, like any family, we argue and bicker over small details every show. But, in times tough like these, we all look out for each other and help pull anyone up, through thick and thin," crewmate and junior Thanh Huynh said.
Your donation will support the student journalists of Walter Johnson High School. Your contribution will allow us to purchase equipment and cover our annual website hosting costs.
About the Contributor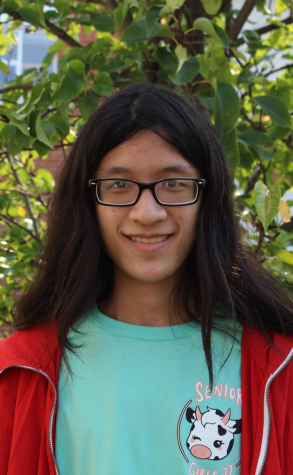 Ellie Montemayor, Senior Arts and Entertainment Editor
Ellie is excited to be this year's senior A&E editor in her second year of The Pitch. She can usually be found reading dusty old textbooks, spending...