Black cadillacs to blue jackets: Kelly McDonnell's career journey
As a student, Kelly McDonnell was infatuated with the excitement and duties of police officers and law enforcement. Majoring in criminal justice, she graduated from Marshall University and began to apply to federal agencies, searching for jobs. Then, one organization caught her eye: The Secret Service.
"I graduated from the Federal Law Enforcement Academy in Glynco, Georgia and the Secret Service Academy in Beltsville, Maryland. I trained in firearms, physical training, federal law and driving," McDonnell said.
While you may know McDonnell as the friendly school security officer who has worked at a plethora of different schools and gained over 30 years of experience handling angsty teenagers, in her previous career McDonnell was a member of the elite squad tasked with protecting federal officials.
One of the most prominent tasks McDonnell was assigned with was the protection of President Ronald Reagan, President George H. Bush and Barbara Bush, the First Lady. At one point, she even guarded a First Dog.
"So when you're in protection, your job is to protect the facility of the White House, but also the people inside of it … there's a White House, the old executive office building and the new executive office building and the treasury, they're all together. So the Secret Service has all of that," McDonnell said.
Those involved in the Secret Service not only protect, but also deal with federal crimes on a wider scale.
"Even today, the number one purpose of 80% of the Secret Service job is counterfeiting … Back in those days would be paper, money and coins. Today it's still paper, money and coins but it's more about credit card fraud and that type of thing," McDonnell said.
During one incident, McDonnell was informed of a high school student who was paying the school bank counterfeit bills to the school bank.
"
At Paint Branch, we had a kid who was passing [fake] twenties … [The Secret Service] swarmed his house. They got a federal warrant, they went into his house with a warrant, took his computer, took all of his printers and all of that.
— McDonnell
Protection comes in many forms and McDonnell notes that those applying to the Service have different positions to choose from.
"So once you join the Secret Service, there's branches within it. So if you wanna be a sniper, you wanna be that person on the roof. Once you do your time, you can apply to be that person. If you wanna be a canine officer, you can apply," McDonnell said.
Joining the Secret Service was not an easy task for McDonnell. It is an exceptionally selective organization, in which thorough background checks were implemented on the applicants. Women and members of the LQBTQ community were often turned away, the rationale being that they could be easily blackmailed under the threat of "exposure." 
"Sadly, when I was in the Secret Service, you couldn't be openly gay. They considered it a safety issue. It was the 1980's — totally different time," McDonnell said.
Secret Service members' main job is not only protection duty; they also deal with a variety of complicated situations including making physical arrests.
"A bunch of college kids jumped over the White House fence to throw dye into the fountain of the White House. They thought it would be like a prank, they're in a fraternity. We arrested them and charged them with a federal crime because they jumped over the fence of a federal building. And then that affects their lives forever," McDonnell said.
After four years in the Secret Service, McDonnell realized her job was taking a toll on her personal life. 
"I left because I wanted to start a family, and there was no way I could do that and travel all the time," McDonnell said.
Though it's been a while since her days in the Secret Service and protecting students is a stark contrast from protecting Presidents, McDonnell notes that there are overlaps in her current and past duties, including a sense of fulfillment from protecting others.
"There are similarities in that I am protecting people in both jobs and I need to use technology like cameras …  I think both jobs are fulfilling but working with young people is definitely the best," McDonnell said.
Your donation will support the student journalists of Walter Johnson High School. Your contribution will allow us to purchase equipment and cover our annual website hosting costs.
About the Contributors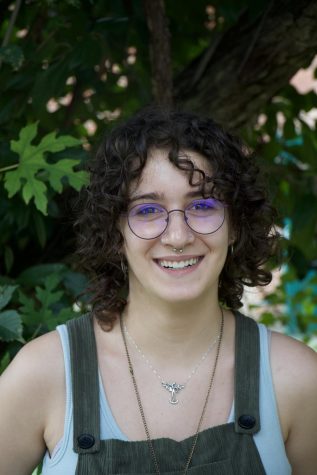 Yuval Shachar, Print Editor-in-Chief





Yuval is a senior, excited to be a Print Editor-in-Chief for her third year of the Pitch! Outside of Room 193, she enjoys reading, listening...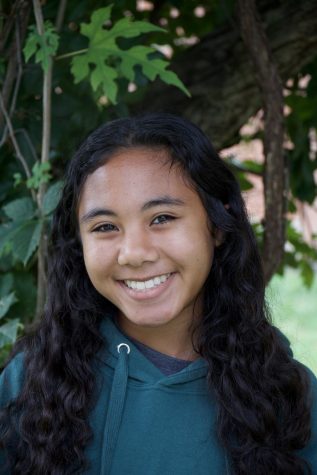 Katie Campbell, Online Editor-in-Chief





Katie is excited to spend her senior year as an Online Editor-in-Chief for the Pitch. She enjoys playing soccer, reading, and watching Monk.