Previewing the NFL season in a so-far unpredictable year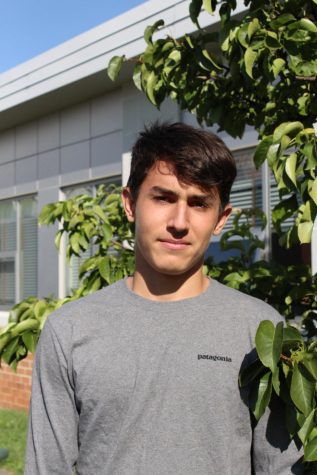 More stories from Jackson Buss
This season could end at the drop of a hat due to Covid-19. Hopefully that won't happen and we'll get to watch a full NFL season. In a so far unpredictable year, the 2020 NFL season should compare, with a lot of things up in the air and very few teams a lock to finish with a certain record. Here is the season prediction for all 32 NFL teams.
AFC East
Buffalo Bills
The Bills have a chance to win their division this year for the first time since 1995. After a strong 2019 campaign that ended with an overtime loss to the Houston Texans in the wild card round, the Bills look to make another jump and compete for the AFC title. They bring back one of the best secondaries in the league that includes Tre'Davious White, Micah Hyde, Jordan Poyer and free agent signing Josh Norman. They also improved an already good defensive line that was led by rookie Ed Oliver. They drafted A.J Epenesa out of Iowa in the second round and signed Mario Addison to replace the loss of Shaq Lawson as well as two other impactful tackles in Quinton Jefferson and Vernon Butler. The Bills also signed WR Steffon Diggs to pair along with John Brown and Cole Beasley giving them one of the strongest wide receiver trios in the league. With Devin Singletary expected to improve on his rookie year, the only thing stopping the Bills from a divisional round appearance is Josh Allen. While his performance hasn't been bad, it hasn't been great either. If Josh Allen can play at an elite level, which I think he can, he gives the Bills a chance to beat either the Chiefs or the Ravens in the playoffs and clinch an AFC Championship berth.
Prediction: 11-5 Divisional Round loss
New England Patriots
The Patriots took huge losses in the offseason with the departures of Tom Brady, Kyle Van Noy and Jamie Collins. To make matters worse LB Donta Hightower and safety Patrick Chung both opted out of the season. However, the New England secondary brings back most of its members as it remains as one of the strongest in the league with reigning Defensive Player of the Year Stephon GIlmore as well as J.C Jackson, and Jason and Devin McCourty. The Patriots d-line returns most of its starters but they are going to be relied on much more this year as last year this Patriots defense thrived in generating pash rush mostly due to its linebackers. That brings us to the biggest hole on the team. With Van Noy and Collins leaving, and Hightower opting out, the Patriots linebacker core will feature Ja'Whaun Bentley who has an average to subpar two years in the league and Chase Winovich who had 5.5 saks in his rookie campaign last year, as well many new faces with rookie being thrown in earlier than expected. With a defense expected to be in the bottom half of the league, the Patriots season will really come down to the offense, which as of right now is a big question mark. Cam Newton won the QB job over Jared Stidham and he brings an interesting aspect to this New England offense. The Patriots most likely won't get much production from their tight ends with Ryan Izzo who has only caught 7 passes in 2 years and two rookies Dalton Keene and Devin Asiasi. The Patriots will rely on Julian Edelman, Mohamed Sanu and N'Keal Harry. Sanu produced little last year and he and Edelman are nearing the end of their careers. The offense will heavily rely on running backs Sony Michel, James White and Lamar Miller, depending on Cam Newton's state. Is it possible that he could still be 2015 league MVP Cam Newton? Most likely not. But if he can return to what he was earlier in his career and make plays with his arm and his legs, and if N'keal Harry can make a huge jump, then maybe this offense can work. However it still won't be enough to give the Patriots their 12th division title in a row.
Prediction: 8-8 finish 2nd in the AFC east
Miami Dolphins
Many thought the Dolphins had a chance to go 0-16 and that they were surefire lock to get the No. 1 overall pick. And that was before the team traded away offensive guard Laremy Tunsil who went on to make the Pro Bowl last year, and safety Minkah Fitzpatrick who was a finalist for Defensive Player of the Year. Somehow this team sneaked out five wins under rookie head coach Brian Flores. This team improved significantly in the offseason bringing in upgrades at many positions. With three first round picks Miami drafted quarterback Tua Tagovailoa, offensive tackle Austin Jackson, and cornerback Noah Igbinoghene. Along with Jackson, the Dolphins drafted two more offensive lineman in the draft and signed guard Ereck Flowers and center Ted Karras in free agency, making a huge improvement to their offensive line to protect their new quarterback. The Dolphins also acquired running backs Jordan Howard and Matt Breida who should both provide solid production and it is still unclear which one of them will be the feature back. In terms of the passing game, wide receiver Devante Parker and Preston Williams will receive most of the targets. Parker is coming off the best year of his career leading all AFC receivers in yards and touchdowns. Williams has looked good in his comeback from an ACL injury that cut his impressive rookie season short. In terms of defense, the Dolphins brought in veteran pass rushers Shaq Lawson and Emmanuel Ogbah and will also be looking to their young defensive lineman to step up. The Dolphins brought in linebacker Kyle Van Noy and all-pro cornerback Byron Jones in free agency. Van Noy fills a big whole in the linebacker position while pairing Byron Jones with pro bowl corner Xavien Howard and rookie Igbinoghene, gives the Dolphins arguably the best corners in the league. The biggest question for this team is when will Tagovailoa play his first snap. Hero of the 2019 season journeyman Ryan Fitzpatrick has already been announced as the week one starter, and the way the Dolphins have responded to questions about Tagovailoa, they plan to use this year to groom him and prepare him for the rest of his career. While the Dolphins improved a lot, it doesn't seem like this team is quite ready.
Prediction: 6-10 finish 3rd in the AFC east
New York Jets
The Jets always seem to be rebuilding. After 2019 first round pick defensive end Quinnen Williams had an underwhelming but solid year, and the Jets selected enormous left tackle Mekhi Becton and wide receiver Denzel Mims in the 2020 draft, they seemed to be going in the right direction. Then they traded their best player all-pro safety Jamal Adams to the Seahawks for two first round picks and Bradley McDougald, and the only other pro bowler on the roster C.J Mosley opted out of the season. The Jets do have potential however. They have a lot of young talent, a top running back if Le'veon Bell can return to form, and one of the best defensive coordinators in the league in Gregg Williams. If the Jets can continue to use their draft picks well in the 2021 draft, and Sam Darnold continues to improve, all the pieces could fall into place and in two years this can be a contending team. They are far from that now, however, and are primed for another year of rebuilding.
Prediction: 4-12 last in the AFC east.
AFC North
Baltimore Ravens
After a disappointing end to a great year, expectations have never been higher for the Baltimore Ravens led by reigning MVP Lamar Jackson. After a stellar 14-2 season last year, the Ravens look to take their success through the playoffs all the way to the Super Bowl. In the offseason, they fixed what seemed to be one of their only weaknesses by adding Calais Campbell and Derek Wolfe to the defensive pass rush. The Ravens also had a great draft. They added linebacker Patrick Queen to pair with Matt Judon and Ohio State running back J.K Dobbins as well as two more additional defensive line pieces. The Ravens also bring back most of what was the best secondary in the league last year. All-pro corner Marlon Humphries returns after a breakout season last year as well as midseason addition Marcus Peters. Slot corner Tavon Young also comes back after missing all last year. However they did lose all-pro safety Earl Thomas due to some off the field issues. The question right now is if Chuck Clark and Deshon Elliot can step up in his place. The only other thing hindering this team is Baltimore's lack of receivers. While the fourth round selection of Devin Duvernay was good, Marquise Brown and Willy Snead are average receivers. The Ravens lack a true number one receiver. The only way the Ravens can have success in the playoffs is to not only be the best rushing team in the league but one of their receivers needs to step up.
Prediction: 12-4 AFC Championship loss
Pittsburgh Steelers
After a disappointing year last season, the Steelers look to bounce back in the 2020 campaign. WIth a receiving core full of young talent, a seemingly healthy Ben Roethlisberger, and a strong defense, this Pittsburg team has high aspirations. James Connor is running behind a weakened offensive line this year, but should still continue to produce. While the offense looks mighty, the scariest thing about this Pittsburg team is its defense. With linebackers like T.J Watt, Bud Dupree and Devin Bush as well Minkah Fitzpatrick, Joe Haden, Stevel Nelson and Terrell Edmunds in the secondary, this defense is going to be a force this year. The Steelers also return pass rushers Stephon Tuitt and Cameron Heyward to round out their defense. This Pittsburg team has a chance to threaten Baltimore and Kansas City for a spot in the AFC title game.
Prediction: 11-5 divisional round loss
Cincinnati Bengals
The Bengals have an opportunity to have one of the best offenses in the league with Heisman Trophy winner Joe Burrow under center throwing to the likes of A.J Green, John Ross, Tee Higgins, Tyler Boyd and Auden Tate, not to mention dual threat Joe Mixon in the backfield. Unfortunately, it has not worked out so far. The Bengals have not utilized Mixon's pass catching abilities at all, and despite a strong finish, Mixon was extremely underwhelming in the first part of the season. They also have the most inconsistent receiving core in all of football. John Ross has big play ability, but can't stay on the field, we haven't really seen A.J Green since 2017, and it seems the 32 year-old might be reaching his peak after only playing 11 games in the last two years. Auden Tate hasn't been anything close to what the Bengals hoped, recording only 600 yards and a sole touchdown in two years on the team. Last year, this was one of the worst teams in the NFL, cornerback Darqueze Denard walked in free agency, and Geno Atkins and Carlos Dunlap are past their prime. The only thing keeping this Bengals team alive is Joe Burrow.
Prediction: 5-11 4th in the AFC North
Cleveland Browns
Last year, it seemed as if the Browns would finally have a winning record with Baker Mayfield coming off an excellent rookie season and acquiring many important pieces in free agency. However, that is not how it went. They fired Freddie Kitchens after last season and hired Vikings defensive coordinator, Kevin Stefanski. I like this move a lot because their offense essentially had no holes. They have a great d-line and some young talent like Greedy Williams and Denzel Ward but a defensive mind like Stefanski can bring this defense together. With two pro bowl wide receivers, a top running back and one of the best o-lines in the league not to mention tight end Austin Hooper, this Cleveland offense should put up 40 points a game. With a roster like the Browns, they should be a top team in the conference this year, but it always seems like something never clicks. This year it is gonna fall on the shoulders of Baker Mayfield. If he can perform at a high level, watch out for this Browns team. However, based on his season last year, I don't see it happening.
Prediction: 9-7 Wild Card Round loss
AFC West
LA Chargers
The most interesting part of this team who didn't change too much in the offseason is the quarterback position. The Chargers brought in Tyrod Taylor in the offseason after parting ways with Phillip Rivers, but also selected Justin Herbert out of Oregon 6th overall. This team performed worse than they were last year going 5-11. The team added two pro bowlers to the offensive line which should help whoever is behind center find wide receivers Keenan Allen, Mike Williams, and tight end Hunter Henry. With running back Austin Ekeler returning, this should be an electric offseason with the hope that either Taylor or Herbert can have a good year. Taylor is out with a punctured lung and head coach Anthony Lynn has said he plans to plug him back into the starting lineup when he returns which could be as early as week 4. This team also has a stellar defensive line led by returning players Joey Bosa and Melvin Ingram, in addition to free agent signing Linval Joseph. The secondary is also really strong with Derwin James, Casey Hayward and Chris Harris Jr. If they can get strong quarterback play from either Taylor or Herbert, this team has a chance to grab a wild card spot. I don't think either quarterback can play well enough to challenge the Chiefs for the division.
Prediction: 8-8 3rd in the AFC West
Las Vegas Raiders
This Raiders team is a LOT of young talent accumulated over the last few drafts. With Josh Jacobs, Henry Ruggs, Hunter Renfrow, Darren Waller and Derek Carr, who is possibly the most underrated quarterback in the league. Despite having a strong d-line with Maxx Crosby and Clelin Ferrell, many say the defense has a lot of mediocre players and is missing too many pieces for this team to make any sort of a run. I think that if certain defensive pieces step up and Derek Carr can play up to his potential and even go back to his 2014 play level, this team could even compete for the division title.
Prediction: 10-6 2nd in the AFC West Wild Card round loss
Kansas City Chiefs
Coming off their first super bowl appearance and title in 50 years, the Chiefs are looking to repeat. Patrick Mahomes is the best player in the NFL and is throwing to three speedsters in Tyreek Hill, Mecole Hardman and Demarcus Robinson, ot to mention Sammy Watkins and Travis Kelce. Behind a strong o-line, Mahomes has a chance to break a lot of passing records this year. This Chiefs offense got even better when they used their first round pick on LSU running back Clyde Edwards-Helaire, which looked like a smart move after Damien Williams opted out of the season. The Chiefs defense was average all last season which was enough for the offense to win games. With arguably the best safety in the game in Tyron Mathieu, and Frank Clark and Chris Jones leading the d-line, the Chiefs only weaknesses are a slightly below average linebackers and weak corners. Possibly the only way to beat the Chiefs this year is to attack their corners with a strong passing game, unless you can find a way to beat the d-line and penetrate the linebackers. The Chiefs look to be primed for another super bowl run.
Prediction: 14-2 AFC Champions
Denver Broncos
The Broncos have made it clear they plan to build around Drew Lock as their franchise QB. With Courtland Sutton returning, who made the Pro Bowl as a rookie last year and 1st round draft pick Jerry Juedy, Lock should have lots of options. The Broncos also boast a pro bowl running back duo in Melvin Gordon and Phillip Lindsay. While they both took small drops in production last year, they should be a force to be reckoned with in 2020. The glaring offensive problem for Denver is the o-line. Little protection for Lock and the running backs could really hold the Broncos back. Despite all the young talent on offense, the defense is the strength of this Denver team. The additions of CB A.J Bouye and pass rusher Jurrell Casey strengthens this defense even more. Von Miller and Bradley Chubb return to make a fierce Denver pass rush. In the secondary along with Bouye, Justin Simmons and Kareem Jackson combine as one of the best safety duos in the league. If this Denver team can fix the offensive line, and its young players turn out well, this team has a bright future and we could definitely see some of that this year. I think they will be competitive but lose a lot of close games.
Prediction: 8-8 4th in the AFC West
AFC South
Indianapolis Colts
On offense the Colts return a strong offensive line as well as running backs Marlon Mack and third down specialist Nyheim Hines. This will serve well for Phillip Rivers who was brought in free agency who loves to dump the ball to running backs. The Colts also drafted Wisconsin running back Jonathan Taylor to pair with Mack who should be a powerful duo. Four-time Pro Bowler T.Y Hilton also returns and rookie wide receiver Michael Pittman Jr. should add another option for Rivers. The defense should also improve with the acquisition of defensive tackle Deforest Buckner. Not only will Buckner continue to be a presence, but now defense won't be able to double team or eliminate linebacker Darius Leonard. In two years Leonard has racked up 244 tackles, 12 sacks, seven interceptions and six forced fumbles. Indianapolic also signed pro bowl corner Xavier Rhodes who has struggled the past two seasons but hopes to make a big impact in 2020. The Colts have a favorable schedule this year and with an improved defense, they have a chance to steal the division.
Prediction: 9-7 1st in the AFC East Wild Card round loss
Tennessee Titans
The Titans suffered huge losses in the offseason including offensive tackle Jack Conklin, defensive tackle Jurell Casey, corner Logan Ryan and linebacker Wesley Woodyard. There is also a lot of doubt that Tannehill will be able to replicate his performance at the end of last year. Despite strong wide receivers in A.J Brown, Corey Davis and Adam Humphries, as well as the reigning NFL rushing leader in Derrick Henry, the Titans will not have the same success as last year. They barely snuck into the playoffs and then were able to pull off some great upsets, but this year they just don't have as complete a team and I doubt we will see the same Ryan Tannehill.
Prediction: 7-9 3rd in the AFC South
Jacksonville Jaguars
The 2018 "Sacksonville" defense that was a play away from the Super Bowl is gone. The final remnants of that monster defense left in the offseason in A.J Bouye, Calais Campbell and now Yannink Ngakoue. Not all is lost, however, as a new generation of a great defense may be in Jacksonville. Linebacker Myles Jack and rookie defensive end Josh Allen were spectacular last year and the Jaguars used both their first round picks on defensive assets in cornerback C.J Henderson and end K'Lavon Chaisson. Perhaps we will see a second coming on the once historically great defense. On the offensive side, Garder Minshew will start the season after a great rookie season were he came in as the backup and began what is no known as "Minshew-Mania". After a very questionable decision to release running back Leonard Fournette, it is unclear who will start at running back, but Minshew has a shrew of interesting options on offense. Coming into his third year in the league Dede Westbrook has had good production but never made that jump so that he can be called a number 1 receiver. It appears D.J Chark will be in that role as he is coming off a spectacular rookie season with almost 1300 yards and nine touchdowns. Chris Conley and Keelan Cole are also part of the wide receiver depth chart but the most interesting might be rookie Collin Johnson. After his junior season at Texas, Johnson was a surefire to be selected in the first two rounds of the 2019 NFL draft but decided to stay for his senior season which was riddled with injuries and ended up being picked in the fifth round. Johnson is 6'6 with amazing body control that wowed Jacksonville coaches in training camp. If Minshew can continue his success into 2020 and the young defensive players are able to step up, Jacksonville could see some promise for years to come and with the right pieces, make a playoff run one or two seasons from now.
Prediction: 6-10 4th in the AFC South
Houston Texans
The Texans 2019 season ended at the hand of the Chiefs after they blew a 24-0 lead. In the offseason they traded away Deandre Hopkins for a 2nd round pick, 4th round pick and running back David Johnson. Thousand yard running back Carlos Hyde left in the offseason but with Duke Johnson still on the roster, it wasn't a glaring area for the team. However, while Hopkins was their best player the Texans are still loaded at receiver, with Brandin Cooks, Kenny Stills, Will Fuller, Keke Coutee and offseason acquisition Randall Cobb. The defense is led by J.J Watt, who is accompanied by corner Bradley Roby, and linebackers Whitney Mercilus and Zach Cunningham. This defense is going to be worse than last year. Expect the Texans to be in some shootouts. Unless the offense can really explode this year, I expect the Texans to make a regression, but still compete for the division.
Prediction: 8-8 2nd in the AFC South
NFC East
Washington Football Team
With an offseason full of drama and controversy, Washington did not seem like they were off to a great start. Dwayne Haskins finished the year with a little momentum despite getting hurt and missing the last game, but he is still an uncertainty and has yet to prove anything. Even if he does make a big improvement, he has one guy to throw to in Terry McLaurin. After him on the wide receiver depth chart every guy is a "who?" and a google search. In terms of the running game they have an interesting group and it seems as if they are hoping one of rookie Antonio Gibson, Bryce Love who has yet to play and J.D McKissic will earn the starting job and become reliable. The tight end group is really shaky with the losses of Jordan Reed and Vernon Davis. The left side of the o-line is also a glaring issue. The one bright side of this team is the pass rush that includes Ryan Kerrigan, Matt Ioannidis, and young talent such as Montez Sweat and Chase Young. The linebackers are iffy with Thomas Davis getting old and it is unclear if Rueben Foster will ever get back to where he was. The secondary looks okay with Landon Collins and Ronald Darby. The defense should be able to force turnovers to give the offense opportunities but Haskins and McLaurin will only be able to do so much. Although there will be improvement, another losing season for Washington is coming.
Prediction: 6-10 3rd in the NFC East
Philadelphia Eagles
The Eagles are coming off three straight playoff appearances and a season riddles with injuries. Carson Wentz looked like the MVP in 2017 before he went down with an injury. If he can return to that level of play, this Philadelphia offense could do great things this year. Running back Miles Sanders broke multiple franchise rookie records last year and behind a strong offensive line should have even better production. The o-line won't be as dominant as last year with Brandon Brooks out for the year and Jason Peters having to move over to right guard to replace him. In the passing game, Desean Jackson returns from injury and the Eagles are hoping that Alshon Jeffrey will too, but his status is to be determined. The Eagles also have rookie first rounder Jalen Reagor and Greg Ward who really stepped up last year. However, Wentz's favorite target should come from the tight end group in veteran Zach Ertz and Dallas Goedert. They have been the best tight end duo in the league since Goedert's rookie year. On the defensive side the Eagles signed corner Darius Slay and defensive tackle Malik Jackson who should really solid up this defense. The Eagles have a high upside but a really low downside this season as well. The o-line could be shaky with a couple of new faces and Jason Peters in a new position for the first time but also could be a stone wall. Carson Wentz is also very unpredictable. He could play like an MVP or be mediocre.
Prediction: 8-8 2nd in NFC East
Dallas Cowboys
The Cowboys SHOULD be good enough to easily win the division, they SHOULD be good enough to compete for a Super Bowl. I've been hearing this and thinking this for 10 years now. With heartbreaking losses two games away from the Super Bowl in 2015 (Dez Catch), 2017(Rodgers to Jared Cook on 3rd and 20 with 18 seconds left) and in 2019 against the Rams. The one difference is all of those teams were led by Jason Garret. Mike McCarthy is the head coach now and hopefully he can finally bring one home. Despite losing Pro-Bowl center Travis Frederick to retirement, Joe Looney played the entire 2018 season in his place and was fantastic and he looks to replicate the same performance. The offensive line should remain as one of the best in the league as it still includes all-pro Zack Martin and Tyron Smith, as well as excellent tackle La'el Collins. Along with this o-line, Dak Prescott will have some great targets this year. The Cowboys bring back two 1,000 yard receivers from last year in Amari Cooper and Michael Gallup, not to mention rookie CeeDee Lamb whom everyone has big expectations for. McCarthy has also said they plan to involve running backs Ezekiel Elliott and Tony Pollard a lot in the passing game as well. In addition to this superb passing game, Elliott should have another great year. In four years in the league he has won the rushing title twice and finished top five in the league in rushing yards every year. Pollard is expected to get a few more carries this year after having one of the best seasons you can have when backing up Ezekiel Elliott as a rookie last year. This should be the best offense in the NFL, but with nearly a whole new coaching staff it should take a few weeks to build chemistry. On the defensive side of the ball, the Cowboys suffered some losses in the offseason in all-pro corner Byron Jones as well as pass rushers Michael Bennett, Maliek Collins and Robert Quinn. However, the Cowboys were able to replace those losses. They signed Aldon Smith who hasn't played in five years but in his first three years in the league recorded 42 sacks. He then dealt with injuries and off the field issues but is now back and ready. The Cowboys also signed Dontarie Poe, Gerald McCoy and Everson Griffen, all who have made multiple pro bowls. Unfortunately McCoy suffered a season ending injury in training camp but Tyrone Crawford is back from injury to take his place. Pro bowler Demarcus Lawrence is the leader of this d-line and plans to have a big year. A linebacker core that has been riddled with injuries is finally healthy. If Jaylon Smith, Leighton Vander Esch, and Sean Lee can all stay healthy they should be the best linebacker group in the NFL. The biggest issue for Dallas is the secondary. The loss of Byron Jones leaves a lot of young players to fend for themselves, but most of them have all proven themselves in their first couple of years in the league and should be able to step up. Although this team has the talent to go all the way, I think one more year of experience and working with the new coaching staff is still needed.
Prediction: 12-4 1st in the NFC East divisional round loss
New York Giants
The Giants once again drafted another offensive lineman in the draft which now gives them a decent and formidable unit for Saquon Barkley to run behind. If all else goes well Barkely could explode and have the best year of his career. Daniel Jones showed sparks last year, if he can really take a big jump he has the weapons to have a good season. He has receivers Sterling Shepard and Golden Tate as well as tight end Evan Engram to work with. Not much else can be said about the New York Giants. The defense looks like it's going to be horrendous once again. The Giants also have a head coach who, yes, worked with arguably the two greatest minds in football right now, Bill Belicheck and Nick Saban, but who has never been anything above a wide receiver coach. The Giants also brought in Jason Garrett who was fired by the Cowboys after going 8-8 with one of the best rosters in the league. The offense is young and talented, but for the Giants to go anywhere they need more pieces on defense.
Prediction: 5-11 4th in the NFC East
NFC North
Chicago Bears
After a great season in 2018-19 that ended with the infamous double-doink missed field goal against the Eagles, the Bears didn't follow that performance up strong. Last year they went 8-8 and mostly struggled due to quarterback Mitch Trubisky, who the Bears actually traded up to get, because they didn't want Patrick Mahomes. Doesn't seem like they made the right decision. This Bears defense is still really strong and if they had a decent offense last year, the Bears would have made the playoffs. The offseason acquisition of QB Nick Foles makes things very interesting. For some reason, the Bears have named Trubisky the starter. Maybe they think he can step up. Either way, the Bears could have a prolific offense with receivers like Allen Robinson, Anthony Miller and Ted Ginn Jr. Jimmy Graham as a tight-end should also help too. The Bears also have running backs Tarik Cohen and David Montgomery, who are both 3-down backs and one of the best duos in the league. One of the things that led the Bears to a 12-4 record in 2018 was solid, not great, quarterback play from Trubisky and then an insane amount of turnovers forced by this defense. Similar to the Chargers, the Bears have a great defense and weapons on offense, but their season eventually comes down to the level of play they'll receive from their quarterbacks.
Prediction: 8-8 2nd in the NFC North
Detroit Lions
This defense was supposed to be the hallmark of this Lions team but instead they drastically underperformed last year. They simply just couldn't get to the quarterback and forced few turnovers. The defense is going to look very different this year, time will tell if it will be for the better or for the worse. In the offseason the Lions lost corner Darius Slay, defensive lineman Devon Kennard, Damon Harrison, A'Shawn Robinson and Mike Daniels, as well as cornerback Rashaan Melvin. However they also signed defensive lineman Danny Shelton and Nick Williams. They also got secondary help in signing corner Desmond Trufant and safety Duron Harmon, and using the number two overall pick on cornerback Jeffrey Okudah. They also signed linebacker Jamie Collins. On the offensive side, Mathew Stafford will be under center for his 12th year. He had played 16 games for eight straight years until last year when he got injured and only played half the season. The Lions return receivers Kenny Golladay, Marvin Jones and Danny Amendola, as well as second-year tight end T.J Hockenson. The Lions made some questionable offseason moves when it came to running back. They already had Kerryon Johnson who's both of his two seasons in the league were cut in half due to injury but has racked up 1400 yards in his 18 game career. Johnson's backup last year was Bo Scarbrough who despite getting few touches had a solid season in his rookie year. The Lions then went and drafted running back De'andre Swift in the second round and signed Adrian Peterson. The Lions now have four involved running backs, when they could have used the cap space to improve the defense. I don't see the Lions doing any better than last year.
Prediction: 4-11-1 4th in the NFC North
Green Bay Packers
When you say coming off a 13-3 record and a game away from the Super Bowl makes the Packers sound a whole lot better than they really are. They had one of the easiest schedules in the league last year and were 8-1 in games decided by one score. To reach the NFC championship game all they had to do was to beat a not-great Seahawks team and then they proceeded to get demolished by the 49ers in the NFC title game. Instead of improving the defensive line, the Packers decided to take QB Bryce Love instead. This experiment worked great for them last time so as for now we can't really criticize too much if the Packers really think Love is their QB of the future. Rogers has been on the decline the last two years, although he hasn't really had the best of weapons. He was also happy stepping back and letting Matt LeFleur use Aaron Jones as much as he could. The Packers return their receiver trio of Davate Adams, Adam Lazard, and Marquise Valdez-Scantling as well as Jones, Jamal Williams and rookie A.J Dillon in the backfield. The left side of the o-line should have another great year with four-time All-Pro David Bakhtiari at tackle and all-rookie selection Elgton Jenkins at guard, along with Corey Linsley at center. The right side of the o-line, however, will be weak this year and could turn into a problem for Green Bay. On the defensive side their secondary will be led by corners Jaire Alexander and Kevin King, as well as safety Adrian Amos. The Packers had arguably the best linebacker core in all of football, with Preston and Za'Darius Smith, who combined for over 25 sacks last year, along with Blake Martinez who has led the NFL tackles three years in a row. Martinez left in free agency, but they replaced him Christian Kirksey. If the defensive line could apply more pressure, this could be one of the best defenses in the league next year. Pro Bowler Kenny Clark led the unit with 7.5 sacks last year, but the rest of the d-line all combined for 1.5 sacks. This year the Packers have a more difficult schedule and I don't see them forcing as many turnovers, but they are playing in a weak division. It will come down to if Aaron Rogers can play great or will have another year of regression. I think that Rogers still has a little left in him.
Prediction: 11-5 1st in the NFC North, NFC Championship game loss
Minnesota Vikings
This was one of the most talented teams in the NFL last year, they pulled off a big upset against the New Orlean Saints, and had momentum but things fell apart against San Francisco. The Viking were less outplayed and more outcoached. This team might have had a chance to run it back but they lost their season in free agency by way of defensive lineman Everson Griffen and Linval Joseph and corners Xavier Rhodes and Trae Waynes as well as pro bowler Steffon Diggs. However, linebackers Eric Kendricks and Anthony Barr return as well as safeties Harrison Smith and Anthony Harris. Danielle Hunter returns as well, who is still 25 year old and led the team in sacks last year, and the Vikings have now assembled an exciting and young, but inexperienced group of corners. With Steffon Diggs gone Kirk Cousins will have Pro Bowler Adam Thielen and rookie Justin Jefferon as his main two targets. Running back Dalvin Cook will have to carry much of the offensive load this season. Too much talent was lost in the offseason, and I don't think Kirk Cousins is good enough to carry this team, and I think the Vikings make a big regression.
Prediction: 7-9 3rd in the NFC North
NFC West
Arizona Cardinals
Kyler Murray is coming off an offensive rookie of the year season and also gets another weapon in all-pro wideout Deandre Hopkins. Alongside Hopkins will be veteran future hall of famer Larry Fitzgerald and youngsters Christian Kirk and Andy Isabella. They also have a great run game with Kenyan Drake and Chase Edmunds. With a solid offense line to go along with all of them, this offense should be one of the most explosive in the league. This Arizona defense is led by safety Budda Baker, corner Patrick Peterson, and outside linebacker Chandler Jones. However, besides those three players this defense lacked in many places last season. Offseason additions of defensive lineman Jordan Phillips and linebacker Devon Kennard should fill some of those holes. The two combined had 17 sacks last year. They should still be a formidable unit, and those three are big enough playmakers to make this a strong defense. The Cardinals make a big improvement this year, but still fall short of the playoffs.
Prediction: 8-8 3rd in the NFC West
Seattle Seahawks
Russell Wilson has had to carry the Seahawks for a chance to contend every year since the legion on boom disbanded. Last season he had two fantastic weapons emerge in receivers Tyler Lockett and D.K Metcalf. Seattle also added tight end Greg Olsen and receiver Phillip Dorsett in the offseason. Chris Carson returns as the feature back after the best year of his career, and Carlos Hyde was signed in the offseason after a 1,000 yard year with Houston last season. On the defensive side, the Seahawks return pro bowl linebackers K.J Wright and Bobby Wagner, as well as pro bowl corner Shaquille Griffin. Seattle also made a blockbuster trade for all-pro safety Jamal Adams. This team looks great until you look at the lines. After being at the bottom of the NFL in 2019 with 28 sacks, most of which came from the linebackers. The Seahawks also lost Jadaveon Clowney in free agency, further weakening their pass rush. The Seahawks should have a strong season, but their lines on both sides of the ball will inevitably be their downfall.
Prediction: 11-5 1st in the NFC West Divisional Round Loss
Los Angeles Rams
The Rams lost a couple of weapons in the offseason in Todd Gurley and Brandin Cooks. They also lost linebackers Cory Littleton, Clay Mathews and Dante Fowler Jr. Losing all these linebackers was a rough break. However, there are high expectations for new defensive coordinator Brandon Staley, a protege of famed defensive coordinator Vic Fangio. He had great success in Chicago and Denver who boasted some of the best defenses in the league while he was there. He is supposed to specialize in linebackers so he might be able to get some decent production from a weak group of linebackers. To go along with two of the best defensive players in the league in defensive tackle Aaron Donald and corner Jalen Ramsey, this Rams defense should be stronger than people expect. On offense, the Rams are led by Jared Goff who has had a mediocre career so far. Behind a strong o-line, he will have a plethora of weapons to throw to including receivers Robert Woods, Cooper Kupp and Josh Reynolds, as well as tight ends Tyler Higbee and Gerald Everett. The offense will also be complemented with running backs Malcolm Brown and rookie Cam Akers. This Rams team has the talent to win the division after missing the playoffs for the first time in three years.
Prediction: 10-6 3rd in the NFC West Wild Card Round loss
San Francisco 49ers
The 49ers had a heartbreaking ending to the season last year after being up by 10 with seven minutes left in the Super Bowl and then ended up losing by 11. This season they are hoping to go back all the way to the Super Bowl. They were able to replace the offseason losses of defensive lineman DeForest Buckner and wide receiver Emmanuel Sanders with rookie Javon Kinlaw and Brandon Aiyuk. They were also able to replace the great Joe Staley at left tackle with another future hall of famer Trent Williams. The 49ers returned 20 out of 24 starters so they should be almost as good as last year; however, they will start the season banged up with receiver Deebo Samuel of the IR and a lot of injured on the offensive line. This team will start slow, but will gain momentum as the season goes along and they start to get people back from injury but this team won't be able to do what they did last year with a weakened run game and defense, as those were the two things that carried them last year
Prediction: 10-6 2nd in the NFC West Wild Card Round loss
NFC SOUTH
Atlanta Falcons
Despite a suspect offensive line, this offense should be electric. With Matt Ryan at the helm, he will have receivers Julio Jones and Calvid Ridley as well as offseason addition tight end Hayden Hurst to work with. Running back Todd Gurley was also signed in free agency and while he may not be the MVP Candidate he once was, he should be very productive. On defense the Falcons return defensive tackle Grady Jarrett as well as safeties Keanu Neal and Ricardo Allen. Linebacker Deion Jones also returns. The Falcons added some good defensive pieces in the offseason in linebacker Dante Fowler Jr. and cornerback Darqueze Denard. They also drafted cornerback A.J Terrell. With a much improved defense, the Falcons offense should feel less pressure and this should be a very strong team. The only question is if they can put games away and win close ones. I think the Falcons are very competitive but lose a lot of close games and fall short of the playoffs.
Prediction: 7-9 tied for 3rd in the NFC South
Carolina Panthers
Teddy Bridgewater went a perfect 5-0 when he had to step in for the injured Drew Brees last year for the Saints and hopes to carry that into the 2020 season. He should have lots of options with receivers D.J Moore, Curtis Samuel, Robby Anderson, Seth Roberts and Pharoah Cooper, not to mention running back Christian McCaffrey coming off the best year of his career and running behind a strong offensive line. The Panthers also significantly improved their defensive line in the offseason, signing Stephen Weatherly and drafting Derick Brown and Yetur Gross-Matos. However the rest of this defense is not something to boast about. With probably the most inexperienced secondary in the league to go with weak linebackers, the defense will struggle this year. And despite strong receivers, the Panthers still lack a true number one receiver. Teddy Bridgewater is just a slightly above average quarterback, and won't be able to lead this team.
Prediction: 7-9 tied for 3rd in the NFC South
New Orleans Saints
This New Orleans offense should be the best in the league this year. With Drew Brees coming back for his 19th year in the league, and receiver Michael Thomas and running back Alvin Kamara returning. This offensive line is among the best in the league and I think Kamara has a fantastic year and returns to his production from the 2018-19 season. The Saints signed Emmanuel Sanders in the offseason and with Tre'Quan Smith coming back for his second year along with tight end Jared Cook this offense should be electric. The cornerstones of the defense in Cam Jordan, Marshon Lattimore and Demario Davis all return. The Saints lost key pieces in Von Bell and A.J Klein in free agency but were able to replace them with Malcolm Jenkins and rookie Zach Baun. Along with Lattimore, Janoris Jenkins had a great season last year and looks to be the real deal. This Saints team has suffered three straight agonizing playoff defeats, but I think this finally the year they get over the hump.
Prediction: 12-4 NFC Champions
Tampa Bay Buccaneers
While the headlines all talk about Tom Brady and Rob Gronkowski reuniting In Tampa Bay, this Bucs team will have success for a lot of other reasons. They have two pro bowl receivers in Mike Evans and Chris Goodwin, and even though Gronk was a headline, he won't even be the backup tight end with Cameron Brate and O.J Howard on the roster. This gives Brady lots of weapons to work with, not to mention Ronald Jones and Leonard Fournette in the backfield. On the defensive side, six members of a front seven that was No. 1 against the rush last year returned. However with Jason Pierre-Paul and Ndamagong Suh not getting any younger, and more attention on breakout star Shaq Barrett, I don't expect the same kind of performance from the Tampa Bay front seven. Another bad sign is the secondary for the Bucs is atrocious comprised of a lot of young players, but inexperienced and not necessarily talented. The offense should be great and the front seven will have another good year, but if you look at the competition in the NFC, they all have excellent receivers that will bully this secondary such as New Orleans, Dallas, Los Angeles and Seattle. A strong regular season but a disappointing first round exit awaits Tampa Bay.
Prediction: 11-5 Wild Card Round loss
About the Contributor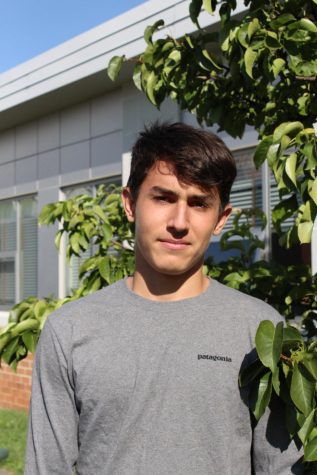 Jackson Buss, Online Editor-in-Chief
Jackson is a senior and is psyched about being an Online Editor-In-Chief in his second year on the Pitch. In his free time Jackson enjoys playing basketball...