Remembering Walter Johnson
More stories from Alex Wolfson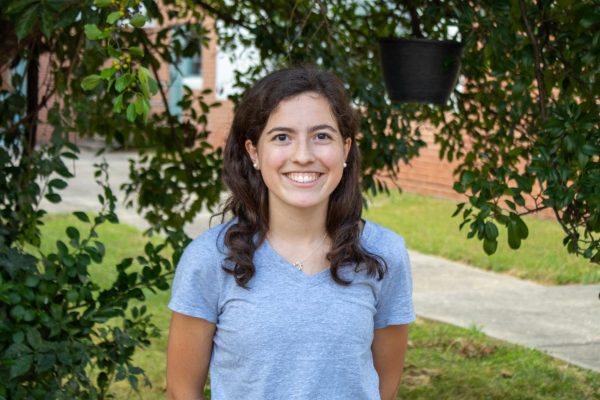 More stories from Rachael Wolfson 
WJ students and WJ sports teams should all make a pilgrimage to Walter Johnson's gravestone in Rockville. The grave itself teaches students so much about Walter Johnson and what he stands for. 
For one, the main stone only reads "Johnson."  There are two smaller stones in front that include his name and his wife's name. Nothing is written about his various accomplishments as being an all time great pitcher and an active member of Montgomery County politics.  Walter Johnson was a humble person and his gravestone simplicity demonstrates such.  
However, for those who don't know, Walter Johnson was an extremely gifted athlete.  From 1907 to 1927, Walter Johnson played on the Washington Senators. To this day, Walter Johnson is still known as one of the greatest pitchers in baseball. 
Walter Johnson struck out 3,508 batters, which was the record for about 55 years. Johnson is the second pitcher of all time to have the most wins with 417. Johnson, to this day, leads in the most shutouts ever in baseball history, with 110. He was elected into the baseball hall of fame in 1936. 
Ty Cobb, a former baseball player on the Tigers and friend to Johnson, recalled his first encounter with Johnson at the plate. "The first time I faced him, I watched him take that easy windup. And then something went past me that made me flinch. The thing just hissed with danger. We couldn't touch him…. Every one of us knew we'd met the most powerful arm ever turned loose in a ballpark," Cobb said.
A journalist actually gave Johnson the nickname of "The Big Train" because of how tall and big Johnson was, as well as how amazingly fast his fastball was.
Not only was Johnson very talented at baseball, but he also served as a good example of sportsmanship when baseball needed it the most. The early years of baseball were often characterized by unsportsman-like behavior and plagued by the 1919 World Series Black Sox.  Johnson gave the game a new face and showed Americans a new kind of sports hero, one who could be a top athlete but also kind and modest at the same time.       
Shirley Povich, a former Washington Sports writer who covered Johnson once said, "Captivated was I, not only by his unmatched pitching skills, but by the manner of the man, his modesty, humility, and humanity while surrounded by a game that in his era was the playing field of roughnecks," Povich said. 
Povich also later said that "not only was he the greatest pitcher of his time and times before and maybe times since, he simply commanded love with his kindness and gentleness and honesty."
After his athletic career, Johnson continued to give back to his community, serving in local Montgomery County office, and he even ran for Congress. Johnson lost to his opponent narrowly, 53 percent to 47 percent, likely because he was no politician, refusing to give speeches in front of large crowds.  
As students at WJ, we are so fortunate to attend a school named after not only one of the greatest pitchers in baseball but also one of the nicest and most gentle athletes out there. Johnson was very unusual in that he was an intimidating pitcher, while at the same time being extremely down to earth. Johnson showed that you can still be at the top of your game while also being kind and modest.  
This lesson often gets lost in the highly competitive environment we live in, whether it's sports, academics or other activities. It's good to keep in mind how Johnson competed and lived his life as we walk past his plaque outside the school on our way to sports competitions. Going to Johnson's grave or even just walking by his plaque outside the school and taking a moment to think about him is such a wonderful and meaningful tribute that all WJ students should do to show our respect and admiration of Johnson. 
Your donation will support the student journalists of Walter Johnson High School. Your contribution will allow us to purchase equipment and cover our annual website hosting costs.
About the Contributors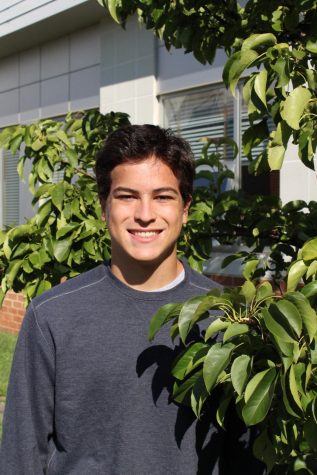 Alex Wolfson, Print Editor-in-Chief
Alex Wolfson is a senior and is excited to be serving as a Print Editor-in-Chief in his second year on the Pitch.  In addition to the Pitch, Wolfson plays...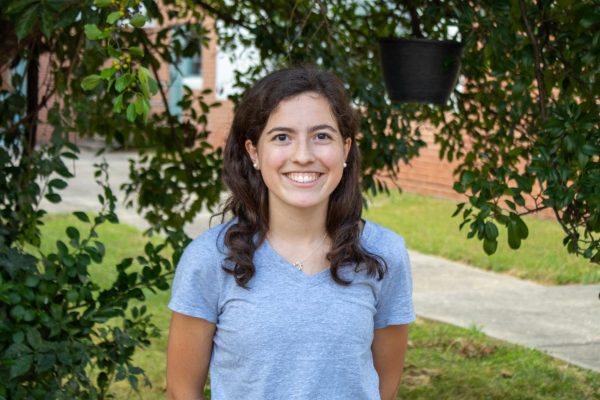 Rachael Wolfson, Print Editor-in-Chief
Rachael Wolfson is currently a senior. This is her third year on The Pitch. During her first two years, Rachael was a Print Opinion Editor and now she...