Are movies and shows reliable sources for historical accuracy?
Since the beginning of television and film, the depiction of historical events have played an enormous significance in the media and its viewers. Most genres will usually have some historical reference, whether it's fantasy, thriller or romance. The implication of history or historical events in media is not only used to educate, but also adds real-world references which the audience can relate to. This year alone we've had varied biopics from "Elvis" to "Blonde" to "Dahmer" and history being portrayed in movies like "The Woman King".
Media is always and has been subjective, especially in the case of history being portrayed. Some might argue the facts and the truth about history being portrayed the wrong way and some may rely upon them as their main source of knowledge for history.
"Treat historical movies as entertainment rather than actual historical analysis. Very few movies are successful at both incorporating an exciting narrative that fits the role of a blockbuster movie while at the same time remaining completely accurate to the original history," social studies teacher Andrew Kozlowsky said, who will be teaching US History Through Film next semester.
"Blonde" is a movie which tells a fictionalized version of the life of American actress Marilyn Monroe, based on a novel by Joyce Carol Oates of the same name. This 2022 Netflix biography has been the center of controversy since its release. Currently, the movie is at a 2.4 average rating on Google and 42 percent on Rotten Tomatoes. Many in the audience complained that nothing about this supposedly historical movie is completely true and it falls apart following research.
"Despite the amazing performance that Ana de Armas gave in "Blonde" and the amazing cinematography, I think the ratings are low because it just felt slow. You know how some shows in a TV series are just filler episodes? That's what this movie felt like: a filler. I also felt like we didn't get to truly know Marilyn Monroe. I didn't know much about her before the movie and after it, I felt like I knew even less. There were lots of scenes of her crying or being undressed. This movie was truly cruel and pointless. Wasted two hours and forty six minutes of my life. You can tell that this movie was made by a man who had no perspective on a woman's life," senior Bryan Kibet said.
Another movie in the midst of controversy for accuracy is "The Woman King". Directed by Gina Prince-Bythewood, this historic epic represents the Agojie, the all-female warrior group who protected the Dahomey kingdom of West Africa during the 17th and 19th centuries. The argument here is that though the movie is successful at educating people about the tribe, it fails to go into the full extent of what the Agojie really were, which leads to certain inaccurate moments in the movie. While the Agojie were a powerful group of female warriors, they also helped their kingdom of Dahomey capture and sell many people into the Atlantic slave trade. The audience here isn't as one-sided as "Blonde", as the movie did decent with the critics scoring a 95 percent on Rotten Tomatoes and a 4.2 rating on google.
"I understand people are upset on the movie not being 100 percent historically accurate, but the whole point of it is to entertain and to create a fictional story. If they acknowledged the wrongdoings of the actual tribe in the movie then it would take away the main theme of uplifting and empowering women. They chose what would fit their narrative and went with it and you just have to deal with that in cinema," sophomore Delina Palma said.
While these pieces of media often draw condemnation, that does not stop them from being immensely popular. "Dahmer – Monster: The Jeffrey Dahmer Story", is a 2022 Netflix series based on the notorious serial killer Jeffery Dahmer. Since its release, the series has become the second most-viewed English series on Netflix. Though there have been some questions about the accuracy of the series as well as criticism from the families of the serial killer's victims, "Dahmer", for the most part, has received excellent reviews.
"We have to remember the audience. People are making movies for the audience so, movies are likely to change certain things and you just hope that they don't change any major, vital facts of history in an irresponsible way. But I think you are going to see a lot of changes, either from a book to a movie or a historical situation to a movie. You are going to see some things either added or removed all for the purpose of making it entertaining because at the end of the day, a movie is more about entertainment than it is about crafting a true historical narrative," Kozlowsky said.
Your donation will support the student journalists of Walter Johnson High School. Your contribution will allow us to purchase equipment and cover our annual website hosting costs.
About the Contributor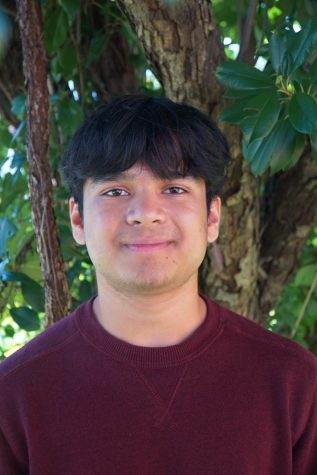 Ishaan Ramola, Photography Editor
Ishaan is a senior, and he's the Photography Editor for the Pitch. He loves to watch movies, take photos and videos in his free time.