Students deal with food restrictions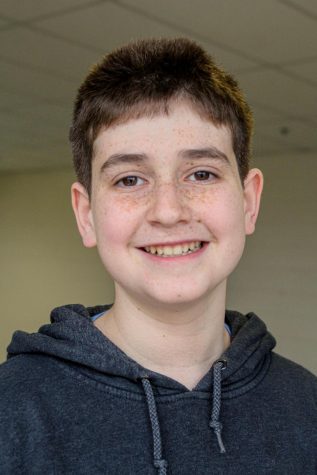 More stories from Einav Tsach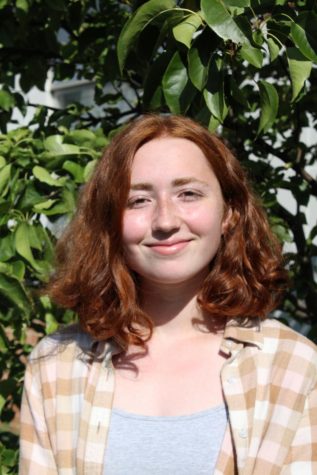 More stories from Cora Flynn
Junior Nikita Mallik's parents expected nothing but a nice family dinner when they took their then one-year-old daughter to a local Thai restaurant, but when Mallik dipped her hand in peanut sauce on the table, their nice family dinner went out the window. Mallik immediately went into anaphylactic shock and was rushed to the hospital and diagnosed with a severe peanut allergy. The events of that day still have an impact on the now 16-year-old Mallik, who consistently monitors the things she eats.
Mallik is not alone in dealing with food restrictions. Though people have different reasons for maintaining food restrictions, whether religious, medical or moral, students throughout WJ can relate to the challenges that come with having limited food options.
Many people with food allergies are diagnosed at a young age, but most people who participate in religious fasts or veganism start the diet as a teenager. In the Islamic faith, it is customary for Muslims to start participating in the Ramadan fast after they have started puberty. The fast lasts from sunrise to sundown and is held for 30 days.
"You have to do it after you hit puberty but most kids want to do what their parents do so they start young. I only started after puberty because I used to be very thin when I was young, so my mom didn't want me to not eat all day," freshman Nour Faragallah said.
Orthodox Ethiopian Christians also annually fast, but their main fast starts in February. It consists of the 55 days before Easter and prohibits the consumption of meat and dairy. The fast is held to strengthen member's belief in God and it is one of many other fasts that takes place throughout the year. Orthodox Ethiopian Christians usually start participating in the fast at a relatively young age, but are not required to until they are 13.
"I was in Ethiopia and so everybody starts fasting. You are supposed to start at seven so I started pretty late," sophomore Meron Berhe said about starting fasting at age 12.
Food restrictive diets come with many benefits but sometimes can bring other challenges like social isolation, especially for younger children.
"When I was little, I had to sit at the peanut-free table and no one else had a peanut allergy so I just sat alone at lunch which kind of sucked, but now that doesn't really happen because it is much more common, so people are aware," Mallik said.
Freshman Lilah Cohen has Celiac disease, meaning she has to avoid all foods with gluten in them. She manages it well at home.
"Well, at home it's pretty easy because you just have to make sure to keep things separate and to check labels and stuff," Cohen said.
Having a food restriction can impact a person's health in various ways. For people with food allergies, avoiding the allergen is obviously the healthiest option, but for people with religious restrictions or other non-medically necessary restrictions, following the diet does not always lead to positive health results.
"This is a problem that we in the Middle East have, that because we are limited to like 12 hours a day and because like five of them are you are sleeping, the four or six hours where you are allowed to eat we go really hard. And that's why most people gain weight. You think we'd lose weight. We don't. We gain a lot of weight," Faragallah said.
In the Jewish religion, it's customary to follow a Kosher diet, which essentially means that eating meat and dairy in the same meal is not allowed, and food must be prepared in Kosher kitchens, those that have separate utensils and equipment for meat and dairy. The restriction also means that one can't eat any packaged food that wasn't certified Kosher.
"It definitely makes it more difficult because you have to be cautious of what you're eating or not. A lot of the time, if you're friends are all eating one thing, you can't," sophomore Rivka Silinsky said.
Those who follow a vegan diet avoid eating anything that comes from live animals. This includes all meat, dairy, fish and eggs. Senior Colleen Besche is vegan and says her diet is not hard to maintain.
"It's honestly pretty easy to be vegan, especially today because there's so many vegan options out there," Besche said.
"I think [vegan food] is pretty easy to just cook at home," Besche said.
Most people with food restrictions can relate to the challenges that come with trying to eat out. Whether a restaurant mixes up the order, misidentifies something as safe or just doesn't have options, eating out is always a struggle for those with dietary restrictions.
"I was really hungry one time and I went into a restaurant and they didn't have any food for me, so I literally had to drink water and eat the bread and make sure that the bread didn't have any butter in it. It was really bad," Berhe said.
"When you're eating out it can be very difficult because not only do you have to make sure the food you're eating doesn't have gluten in it, but also you have to ask [the restaurant] how they prepare their food to make sure there's no cross-contamination," Cohen said.
When restaurants don't know how to properly handle customers with allergies, those customers can suffer severe consequences.
"I need to be so cautious all the time; there are a lot of situations where it can be awkward to ask for things and especially when people don't take your allergy seriously, that's the worst part," Mallik said.
Your donation will support the student journalists of Walter Johnson High School. Your contribution will allow us to purchase equipment and cover our annual website hosting costs.
About the Contributors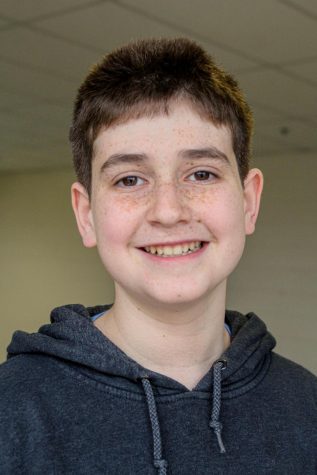 Einav Tsach, Online Editor-in-Chief
Senior Einav Tsach is proud and excited to serve as Online Editor-in-Chief for his second year on The Pitch. Outside of school, Einav enjoys gardening,...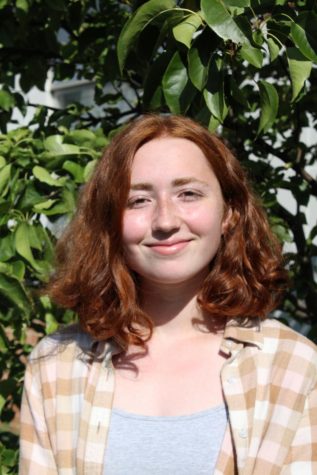 Cora Flynn, Print Feature Editor
Cora Flynn is a senior and in her second year on the Pitch. Aside from writing for the Pitch, Cora spends her time running, making art and hanging out...