How WJ students are tackling at-home haircuts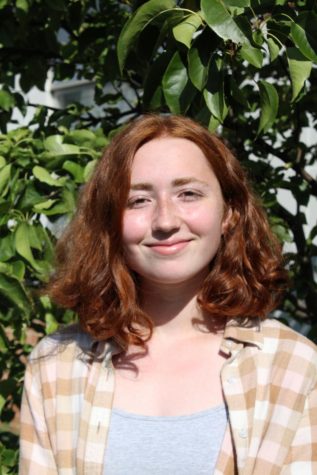 More stories from Cora Flynn
For sophomore Juliana Lange, being three weeks into quarantine meant there was not a lot of time between spotting a pair of barber shears lying around and cutting off seven inches of her hair. A couple of months ago, Lange's story may have been more shocking. However, the need for haircuts during the last three months of COVID-19-induced stay-at-home orders and social distancing requirements has made at-home-haircuts commonplace.
 Many WJ students in the past few months have taken a leap into the unknown, attempting to cut their or a family member's hair for the first time.  Even though the at-home haircut has become increasingly common, each haircut provides a different experience and different challenges for every person.
The reasons behind people's decision to cut their hair or get their haircut vary greatly. Whatever the reason, quarantine pressures people to take a gamble and trust their family members with their appearances. 
"I cut my dad's hair because it was getting very long and he was complaining about it, and he really wanted to get it cut and I said I would do it," graduating senior Ellie Flynn said. 
Each person prepares for their haircut in different ways. Students who cut their own hair typically make the decision very quickly and impulsively, and usually prepare for less time. However, for students who are cutting a family member's hair, there is usually more preparation involved.
"We had been talking about it for a couple weeks but I started planning about a week ahead, maybe two," Flynn said. 
For most students who cut their own hair, the task was easier said than done. Many students faced many unforeseen challenges while cutting their hair. 
"The big chop was fun. Then when I actually had to try to even it out, that's when it was hard because obviously, I don't have eyes in the back of my head, so I had to stretch my arms in a weird way to get the comb to the back of my head and then try to cut along the comb to try to get it somewhat straight," Lange said. 
In the moment, students felt a variety of emotions as they cut their hair or their family member's hair. The experience can be exhilarating, however, it can also be very anxiety provoking. 
"The stress sort of came because when I was cutting my dad's hair, my mom was watching and she was way more stressed than I was. And she was kind of questioning my every move," Flynn said.
Though the rise of at-home haircuts is because of necessity rather than quality, there are some advantages to them.  
"I think the positives are that obviously it's a lot cheaper, and it's not terrible. And it is fun. Like even how stressful evening it out is, the actual activity is fun to do," Lange said. 
However, students planning their own self-haircuts are recommended to not cut their hair on an impulse. 
"If you have really, really long hair and you are planning to cut it short, like really short, I'd say, think about it for a second because sometimes people really regret their decision. And if you have never cut your own hair, look at styles and YouTube videos on how to do it because if you go in blind, that makes it much more difficult," sophomore Ebony Lee said.
The importance of asking for help is a notion that is echoed among many other WJ students. It is not a new idea, but still is a critical one. 
"As fun as it is, have somebody help you if you were planning to do this. Because again, I can't exactly see the back of my hair, but I am scared to look," Lange said. 
Your donation will support the student journalists of Walter Johnson High School. Your contribution will allow us to purchase equipment and cover our annual website hosting costs.
About the Contributor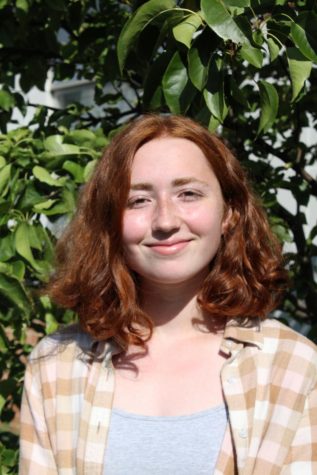 Cora Flynn, Print Feature Editor
Cora Flynn is a senior and in her second year on the Pitch. Aside from writing for the Pitch, Cora spends her time running, making art and hanging out...