Gap years, expanding your horizons
There really is no designated perfect path after college. Some choose the so to speak "typical" path of a four year college, others go to a two year, some take a gap year and for others, college might never be on their life agenda. Taking a gap year is a choice not many make.
Gap years provide the opportunity to gain experiences you might not have had during your four years at high school. The reasons to take a year off are various and highly positive. They provide independence, greater open mindedness and a chance to figure out what you really want to do in life.
This 2023 graduating class, 10 students reported taking a gap year. Although those students are going to very different places, what they hope to receive from their gap year is very similar.
"I think that I will learn how to live independently and away from home, which is valuable to develop before going to college," senior Lilah Cohen said.
Cohen is spending her gap year in Israel participating in a program through her youth movement. She plans on working as a kibbutz, doing agricultural work and teaching English in schools for 8 months. Her motivation strived from her dad.
"My dad participated in the same program when he took a gap year, and many of my friends from camp influenced me to want to go," Cohen said.
Coincidentally senior Irad Zilberman is also going to Israel. However, for a much different program. Zilberman is taking part in a pre-military training program for the Israeli Defense Force and will be living with 80 other kids on campus. Although he is looking forward to having the chance to give back to the Israeli community through charity work and ease into military life in Israel, he had hesitations.
"It sets me back an extra year compared to my friends who are already going to be done with their first year of school and then with my 3 year service, I will be starting university when my friends here will be graduating," Zilberman said.
Another person deciding to go international is senior Jesus Lamas. Lamas has always wanted to be in La Guardia Civil which is the police force of Spain. Lamas had doubts but truly believes it is a great way for him to work hard and be prepared for the University of Salamanca.
"What I was 100% sure of was that I needed to help people out, many crimes occur every single day and I want to make sure I help out civilians, other cops, or even those criminals that deserve a better life," Lamas said.
These three are going across the world but others can have just as an impactful experience here in the United States.
While working at a ski resort as a lift operator in Colorado seems like just fun, senior Baxter Roberts is confident he will get more out of it than just a chill year.
"I took a gap year because I wanted a break from school work and I wanted a chance to work and live outside the college setting while learning how to be financially independent," Roberts said.
Senior Alison Razafimandimby is doing both, time around the world and in the US. In the fall, she is spending 1 month at Réunion Island (a French department in the Indian Ocean) and working as an intern for a pediatrician there. She then plans on working near national parks on the west coast.
"I chose to take a gap year because I felt like it was important for me to mature in terms of finding out what I value in life and how I was going to pursue that in the future," Razafimandimby said.
Gap years really do bring skills you won't get anywhere else. You have the opportunity to travel and prepare yourself for the stressful years ahead.
Your donation will support the student journalists of Walter Johnson High School. Your contribution will allow us to purchase equipment and cover our annual website hosting costs.
About the Contributor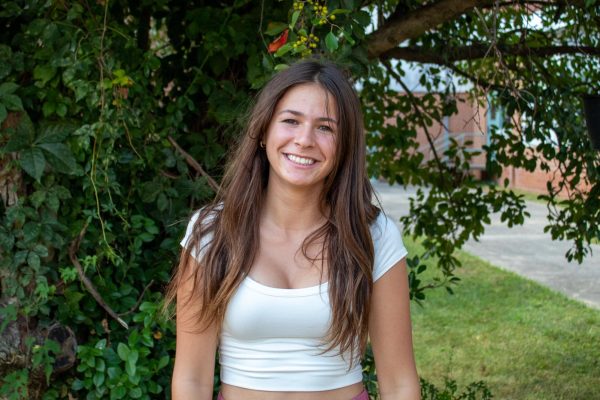 Lily Fisher, Senior Feature Editor
Senior Lily Fisher is excited to participate in her first year with the Pitch as a Senior Feature Editor. Outside of the Pitch, Lily likes to play soccer...