Is there a lack of diversity in Hollywood?
More stories from Kidist Alemayehu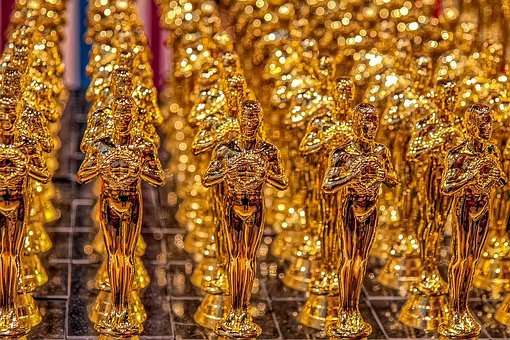 For many families it is tradition to tune into award shows to see if their favorite films, actresses and actors get to go home with a prize. Award shows have been around for years and we love them for the glamour. Our favorite celebrities arrive in limousines to walk down the red carpet in fabulous gowns that cost so much they could easily pay off your student debt. What's not to love, right? For some it is easy to get caught up in the glamour and excitement of award shows, like the Oscars, for what they are. But for others it's hard to shake off one simple fact: Award shows simply aren't diverse enough.
In 2016 Will Smith vowed not to attend the Oscars in protest of a lack of diversity. For the second year in a row, all 20 acting nominees were white. "We're part of this community. But at this current time, we're uncomfortable to stand there and say, 'This is okay,'" Smith said on Good Morning America.
This issue became mainstream and led to a movement with observers starting the hashtag #OscarsSoWhite on Twitter to voice their outrage. The movement even gained support from Hollywood elites. Director Spike Lee and actress Jada Pinkett Smith both publicly announced that they would not attend the ceremony.
"The Academy has a problem that needs to be solved," David Oyelowo, an actor who is best known for his role as Martin Luther King Jr. in the 2014 biographical drama film Selma, said.
This was almost five years ago, so have things changed since then? Well, recent studies show that film roles expanded for people of color as well as women in 2018 and 2019. Researchers analyzed 139 films with the highest gross global ticket receipts of 2018, and they found that 41.0% of lead roles went to women and 26.6% to minorities. Among all acting roles in those films, 40.4% went to women and 30.9% to people of color. In 2019 things somewhat improved in casting roles. In the 145 films examined that year, women made up 44.1% of lead acting roles and 40.2% of the total cast. People of color made up 27.6% of lead actors and 32.7% of all film roles.
This improvement seems promising, however it reveals another underlying issue that may have been overlooked in the past. The problem is the underrepresentation that remains for writers, execs, and others who shine behind the scenes.
"As of 2019, both women and minorities are within striking distance of proportionate representation when it comes to lead roles and total cast, but behind the scenes, it's a very different story. That begs the question: Are we actually seeing systematic change, or is Hollywood just appealing to diverse audiences through casting, but without fundamentally altering the way studios do business behind the camera?" Darnell Hunt, dean of the UCLA College division of social sciences and the UCLA's latest Hollywood Diversity Report co-author, said.
It seems that many people have mixed feelings over how much representation they feel like they get. However, it is safe to say that most people agree that Hollywood can and should be more inclusive. Students at Walter Johnson High School are no exception.
"I Identify as Hispanic and although I feel somewhat represented in film and television I think Hollywood can for sure be more diverse," Cristiana Warren, a former student, said.
The response makes a shift when a student who identifies with a different ethnic group is asked the same question.
"I identify as mixed [with black and Indian] and it's hard to find someone in movies and tv that represents me and behaves in ways that I can relate to," junior Abbygail Johnson said.
Your donation will support the student journalists of Walter Johnson High School. Your contribution will allow us to purchase equipment and cover our annual website hosting costs.