Delp sisters make field hockey program a family affair
For many people, family is one of the most important things in the world. For better or for worse, families generally share traditions and values among themselves. Whether it be the same music taste or a shared movie fandom, families and especially siblings are interconnected in a special way. For sophomore Lily and senior Reese Delp, one of the things they share is a high level of dominance at the sport of field hockey. 
The duo both picked up the game while living in Europe and found quickly that they had a talent for it

"I got into field hockey when my family was living in Germany and I was looking for a team sport to replace soccer since there wasn't a girls soccer team in our town," Reese said.

Living in Europe had other impacts outside of field hockey. 
"Moving back and forth from Europe definitely gave me a global perspective on life but also really gave me more empathy in my interactions with others as I was exposed to so many more cultures and life experiences," Reese said.

Exposure to different cultures helped give Reese a different outlook on life and helped Reese discover a passion for social justice.

"I am also really passionate about reciprocal and relational services and social justice. I volunteer with the international nonprofit Hope Worldwide a lot. I'm on their national youth advisory council and do volunteer corps over the summer," Reese said.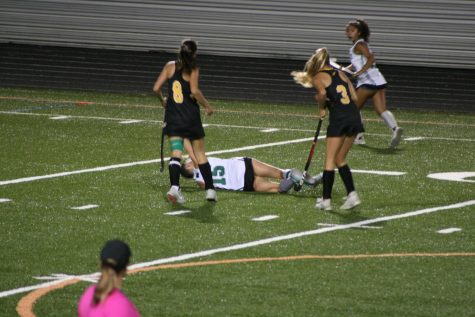 Both sisters are making their presence felt with their dominant play and leadership on the field. This is in spite of the unique challenges that both of them face as student athletes in this difficult.

Lily is a sophomore playing on the varsity team, something rare that is only occurring due to the unique and special talents that she possesses. Playing for a varsity team as an underclassman is something that takes an elevated level of skill. 
"She is a strong, very skilled center forward who creates lots of goal-scoring opportunities for our team and really knows the game!" senior Marisa Krantz said.

Balancing playing a varsity sport and being a student is a task that requires intense focus.

"Time management is a big thing, making sure that I have time for school when I know I have practice," Lily said.

Finding balance in one's life is not easy but it's something towards which both sisters strive.

"Balance is difficult, but I've achieved balance by making sure I'm always enjoying what I'm doing and having a good amount of both work and play," Reese said.

Both sisters see something special in each other's playstyless. This can be seen in the stats too as during a game against Richard Montgomery the sisters scored a combined six of the total seven goals.

"It's so much fun playing with my sister since her offensive skills are so good and her attitude as a team is also really good. She brings a lot of aggression to our forward line and is a huge part of our goal scoring. Our styles of play are pretty different but we pass and connect really well," Reese said.

The family connection allows them to play together very well and easily..

"I think playing with a family member just brings a lot of fun and a more easy connection to the team chemistry since Lilly is just a lot of fun," Reese said.

JV field hockey coach Laura Brager has watched Reese and Lily spread influence and create crucial impacts on the field hockey program here at WJ.
"As far as the field hockey program goes, both of them really go above and beyond to improve as players and encourage their teammates to do so as well. They are both amazing role models in terms of skill and attitude," Brager said.
Not only do the Delps have such a prevalent impact on the field hockey program, but they show their amazing qualities as people in the community. 
"They are just such sweet humans and are always working really really hard at whatever they are doing. They prioritize their academics and are incredibly well-rounded students. They have the same influence on people on and off the field. These girls are special," Brager said.  
Your donation will support the student journalists of Walter Johnson High School. Your contribution will allow us to purchase equipment and cover our annual website hosting costs.
About the Contributor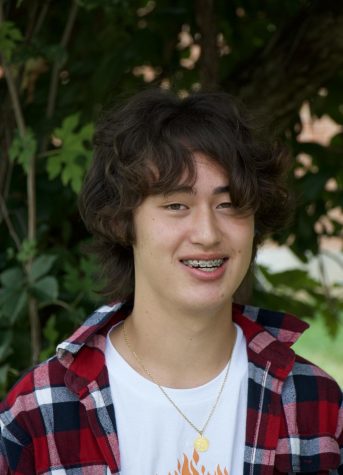 Robert Hsu, Print Editor-in-Chief
Robert is a former Sports Editor and current Print Editor-in-Chief on The Pitch. He is in his senior year of high school and is looking forward to college....