Boys Basketball on upswing entering second half of season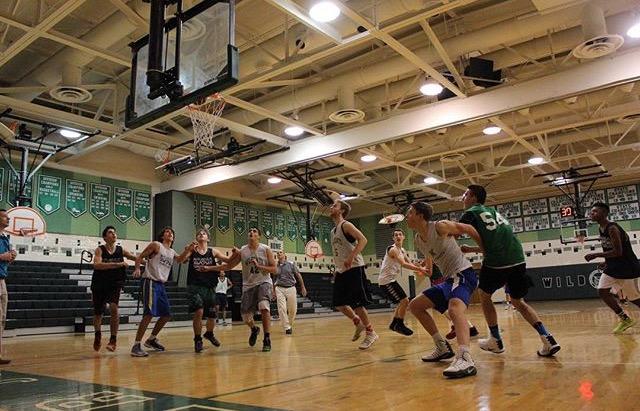 Bryce Auster, Print and Online Sports Editor
January 13, 2017
WJ boys' Basketball has been playing well of late. After losing their first four games they went on to win their next two. Wildcats are 3-6, and are looking to continue their winning ways Tuesday, January 3 versus Churchill.  Walter Johnson's first game was at home, they played Watkins Mill and lost 47-54. WJ was without starting center senior Matt Collishaw, they were still able to make a game of it behind senior Chris Carlyle's 26 points, and 4 three pointers. WJ wasn't able to come back and win it and they were 0-1. WJ lost their next 3 games, including a 30-35 loss to Blair. Since then, they've played better, they won versus Wheaton and Damascus and B-CC. WJ is 2-2 in conference, and their recent play does not come as a surprise.
"We made our free throws and cut down on our turnovers" Carlyle said.
For WJ, it's clear that one motif is present: close games. The majority of Walter Johnson's season has been defined by a few missed chances. WJ is confident they will win.
"Me and the rest of the team is confident because throughout this season and the off season we have played in close games and we are used to playing in close games down the stretch" Carlyle said.
Walter Johnson lost versus Churchill ,they beat B-CC. they brought a little extra umph and spunk because they've had a taste.
"Yeah we always plan to win." Carlyle.
About the Writer
Bryce Auster, Sports Editor
Bryce is very excited to work on the Pitch his senior year. It is Bryce's second year on the Pitch and his first year as the Print and Online sports...