A day in the life of a student athlete: Brady Meyers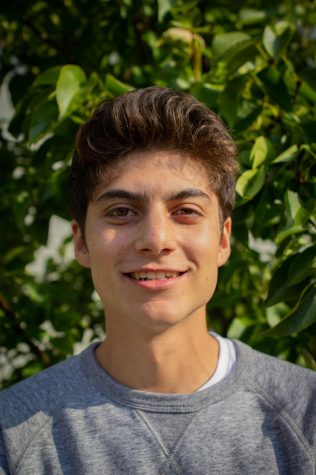 More stories from Austin Mucchetti
Being a student athlete requires a strong work ethic and time-management skills to be able to balance schoolwork with exhausting practices and games. Senior Brady Meyers has been competing with the Walter Johnson swim and dive team throughout high school and shared with The Pitch what a normal day for him during the season looks like, how his experience has been so far and some insight into the upcoming season.
WJ swim and dive has practice twice a week, on Tuesday from 5:00-6:00 a.m. and Thursday from 3:00-4:00 p.m. For Meyers and his teammates, this upcoming season's change in start time for practice will have him setting his alarm rather early on Tuesdays.
"For our early morning practice on Tuesdays, I used to wake up at 5 a.m. However, this year, our practice is 30 minutes earlier, so that means I'll have to wake up at 4:30 a.m.," Meyers said.
Meyers finds this particular change concerning, seeing as how waking up so early could be detrimental to the already stressful day that high school students have.
"I feel like we see so many articles and news stories today about how sleep is so important so waking up even earlier this year doesn't help. Also, last year it used to flow so smoothly because we would have practice, then eat breakfast together then go right to school," Meyers said.
Additionally, Meyers feels as though this year's change will have uncertain impacts on his morning routine.
"This year, everything is shifted 30 minutes earlier so we'll finish practice around 6 a.m. and breakfast by 6:45 a.m. This leaves a whole hour before school starts. Many of us used to just carpool straight to school from the pool but this year I don't really know what everyone's going to do. I'm planning to go home for a little after practice then head back to school and I'm curious to see what other seniors like me are planning on doing," Meyers added.
Part of being a student athlete means having the discipline and time-management skills to juggle homework with extracurricular activities. For Meyers, this hasn't been much of a problem.
"My schoolwork luckily isn't too affected by the swim team. The one day I would say is affected is Thursday because our practice is after school that day from 3 p.m. to 4 p.m. So I don't get home until around 4:30 or 4:45. It isn't too bad but if I ever have a lot of homework due Friday it can be a little tough."
Meyers also discussed how swimming for a high school swim team compares to competing with his local summer pool, highlighting the level difficulty as one of the main discrepancies.
"Swimming at WJ is very different than swimming at my local summer pool, Old Georgetown Club. Swimming at WJ is in my opinion much harder than my summer pool as far as competition goes," Meyers said. "The majority of high school swimmers also swim on a club team which makes the meets much more intense as everyone is an experienced swimmer. This is not the case for my summer team as many people join primarily for fun as it is not as serious as WJ swimming is."
WJ has their next meet against Poolesville High School at the Olney Swim Center on Saturday, January 25.
Your donation will support the student journalists of Walter Johnson High School. Your contribution will allow us to purchase equipment and cover our annual website hosting costs.
About the Contributor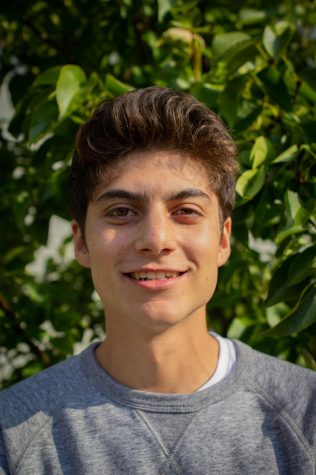 Austin Mucchetti, Copy Editor
Senior Austin Mucchetti is excited to be returning for his second year with the Pitch, this time as Online Copy Editor. In addition to writing for the...