Live action remake of "The Lion King" premieres this summer
Hang on for a minute...we're trying to find some more stories you might like.
"Alice in wonderland," "Cinderella," "The Jungle Book" and "Beauty and the Beast" are all classic movies that were later revived into successful live-action remakes. "The Lion King" will be added to this list after its premiere coming this summer.
On September 16, 2016, it was confirmed that the 1994 disney film "The Lion King" will have a live-action movie to supplement the animated version. Jon Favreau, whose Jungle Book remake was a box office hit, will be directing and producing the film. Favreau is looking forward to working with the star-studded cast for this production.
"It is a director's dream to assemble a talented team like this to bring this classic story to life," said Favreau in a statement.
There was a lot of speculation earlier this year, but the main cast was not officially confirmed until November 1, 2017. Simba, the iconic character that defined many people's childhoods, will be played by Donald Glover.
While many people have been debating this decision, junior Maddie Osterman cares more about the plot of the film than the casting choice for Simba.
"I don't really know much about [Glover], except that he was in the Martian and Spider-man Homecoming…all I want for this new version is for it to do justice to the original," Osterman said.
Along with Glover, Chiwetel Ejiofor (Scar), Alfre Woodard (Sarabi), John Oliver (Zazu), John Kani (Rafiki), Seth Rogen (Pumbaa), Billy Eichner (Timon) and many others will be a part of this film as well.
Additionally James Earl Jones, the voice actor for Mufasa in the original film, is returning to play the same character. He is the first actor to reprise his role for a Disney live-action remake.
The role that has generated the most buzz since the announcement is Nala, who will be played by the pop and R&B sensation, Beyoncé. Many Beyoncé fans are very excited to see their favorite singer portray Simba's best friend and love interest in the upcoming movie. Senior Caterina Illiano is definitely looking forward to watching Beyoncé in the upcoming movie.
"Beyonce playing Nala seems pretty neat," Illiano said.
It has also been confirmed that there will be many songs from the original movie in the upcoming remake. Junior Yasmin Aflaki believes that the new film should not deviate too much from the original.
"I hope they include all the original songs, but perhaps add a unique twist to it. Generally, though, I hope it stays true to the original," Aflaki said.
This film is set to premiere on July 19, 2019, so Lion King fans will just have to keep rewatching the animated movie until then.

About the Writer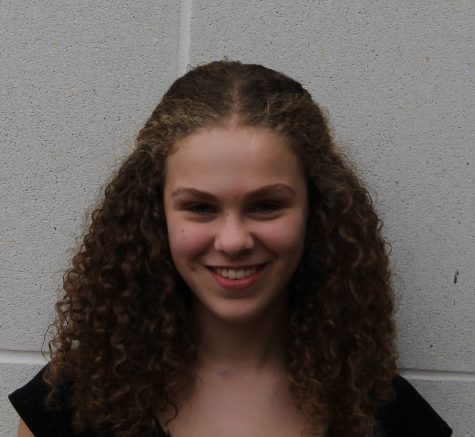 Courtney Cohn, Managing Editor
Junior Courtney Cohn is very excited for her second year on The Pitch this year as a Managing Editor. She has always loved writing and really enjoyed taking journalism 1 two years ago. She loves following sports, especially the NBA, and is a huge Chicago Bulls fan. She is on the debate team and Spanish Honors Society at WJ and also likes to play tennis in her free time.