WJ News Recap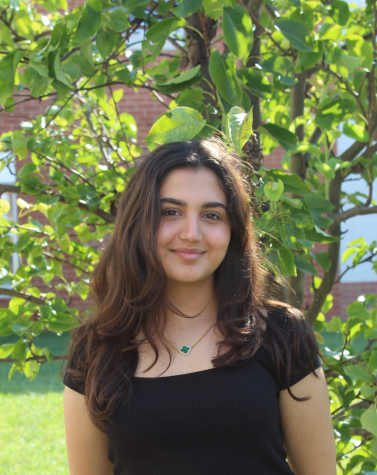 More stories from Aya Hesham
Glo:
February is known as WJ's most charitable month of the year, with several events organized by the Leadership class to raise money for the Leukemia and Lymphoma Society through Pennies for Patients fundraiser.
Glo, the most popular event of Pennies for Patients where students wear bright, neon clothing and get to hear their fellow students perform in a concert-type environment, took place on February 8 last year. Students enjoyed their time by raving and listening to music.
"Glo was a really fun experience, my only issue was half my friend group didn't get tickets on time," sophomore Reagan Tyler said. "I really can't wait to go again next year, just to be in a good environment, listen to good music and have a great time overall.
Ashburton teacher:
Physical Education teacher Daemon Alan Dartouzos from Ashburton Elementary School was charged with 10 counts of possession of child pornography.
Dartouzos was arrested after what police said was an "extensive investigation" by county detectives in a special Child Exploitation Unit working with the FBI according to the Bethesda Beat.
"I didn't like him because I thought he was kind of creepy. I couldn't believe it when the news came out but at the same time if someone asked me who the creepiest teacher at Ashburton was, it would definitely be him," former Ashburton student, freshman Elizabeth Kotlove said.
Gun protest:
In March, thousands of students from all over the D.C., Maryland and Northern Virginia area left their classrooms to protest on the White House for the second year in a row regarding gun violence. About 3,500 students from MCPS attended the walkout and protest. Students were motivated to take action because of the threat of school shootings and a need for new laws on gun control.
"[The march was] was overall a really eye opening experience but was very stressful at the same time. The prep process of making those thoughtful posters was my favorite part," junior Quinn Harris said.
Nate Tinbite elected for SMOB:
Montgomery County Public School's Student Member of the Board (SMOB) elections took place in April. Nate Tinbite of John F. Kennedy High School won with 76% (53,776) of votes.
Tinbite now serves as president of the Montgomery County Student Government Association. Tinbite is also one of the founding members of MoCo for Change, a local, student-led activism group that assembled over 5,000 students in the D.C., Maryland and Virginia area to protest gun violence.
Vaping:
In August, a new disease linked to e-cigarettes and other vape products sparked the attention of schools and teenagers all across the country. Concerns were raised for the increase of nicotine-addicted teenagers because vaping is the most common type of nicotine product used by teenagers.
The new disease affected many minors who are daily users of vaping products. Authorities have linked this chemical to many flavored nicotine products and THC vaping products.
"In my opinion vaping is not good for your health. The new disease proves that it can hurt your lungs and it may cause some other issues in your body, so it is not a smart decision to vape," freshman George Grigoriadis said.
WJ football team
After years of being the laughing stock of football in Montgomery County, Walter Johnson football finally stepped up their game and had their best start in 45 years.
The Wildcats started their season off beating Churchill for the first time in 47 years and then beat Whitman for the first time in over 40 years.
"The Wildcats put in more effort and work harder which allowed them to have a better chance of winning every week," coach Larry Hurd Jr said.
Homecoming
Every year, WJ throws the annual Homecoming dance to celebrate the school's football team from the night before.
This year, the smog machine at the dance triggered the fire alarm and students had to evacuate. The fire department reported within minutes and cleared the building so everyone could return to the dance.
"I'm happy the fire alarm was pulled because that's how I got in for free," an anonymous freshman said.
Your donation will support the student journalists of Walter Johnson High School. Your contribution will allow us to purchase equipment and cover our annual website hosting costs.
About the Contributor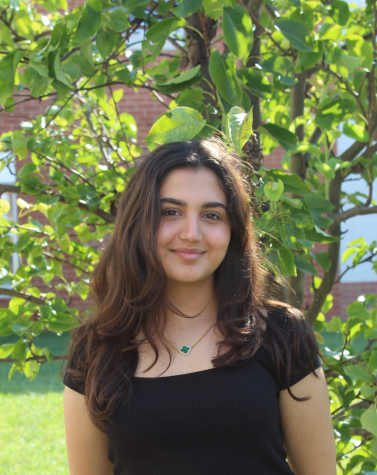 Aya Hesham, Online Editor-in-Chief
Aya Hesham is a senior at WJ and is excited to be spending her third year on Pitch as an Online Editor-in-Chief. Outside of writing for the Pitch, Aya...