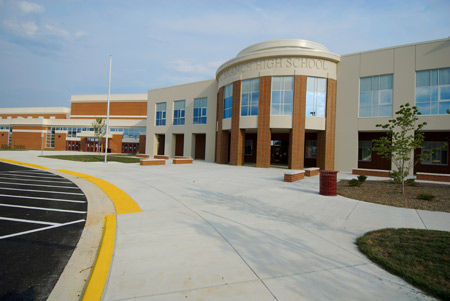 MCPS allowed allegedly abusive principal to be promoted, outside report finds
The Board of Education released a redacted version of an independent report conducted by law firm Jackson Lewis on Thursday, Oct. 12. The report showed evidence of systematic misconduct that resulted in former Farquhar Middle School principal Joel Beidleman being promoted, despite years of allegations of sexual harassment, abuse and other misconduct. Beidleman was set to become principal of Paint Branch High School this fall before details emerged from a Washington Post independent investigation. Five key leaders in MCPS knew of the allegations and did not push for answers, the report alleges. According to a notice sent out by Superintendent Monifa McKnight, the staff members have now been replaced. The investigation into misconduct by Beidleman and a possible coverup by staff in the central office continues with the Montgomery County Office of the Inspector General.
Pickleball piloted as newest varsity sport
BCC and Springbrook high schools hosted MCPS' first-ever pickleball match on Tue, Oct 10 with BCC emerging the victor in the latest varsity sport. Eleven high schools are piloting the sport this fall as one of MCPS' corollary sports — sports that are designed to increase access to sports for all students, including those with disabilities. MCPS states that its goal on corollary teams is to achieve an equal ratio of students with and without disabilities. If introduced, it would be the county's fourth corollary sport along with handball, bocce and allied softball.
New grading system introduced for ninth-grade students
Starting with this year's Class of 2027 freshman, all ninth-grade students will be required to take the Maryland Comprehensive Assessment Program (MCAP) in science and government courses which will count for 20% of their final grade for the second semester course. The change came from a revision to state law in July and will be the first time since MCPS eliminated final exams that a cumulative review test will be counted as a separate portion of a student's grade. MCPS plans to host a virtual Q&A session about the change on Tuesday, Oct. 24 at 6 p.m.