Montgomery County sues largest e-cigarette company, JUUL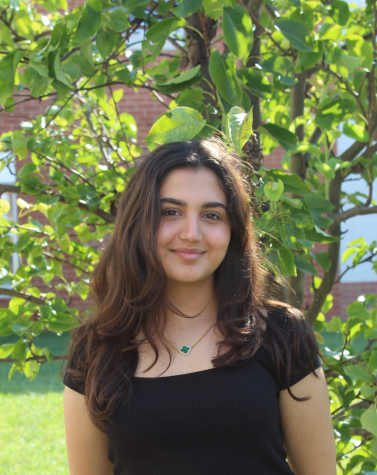 More stories from Aya Hesham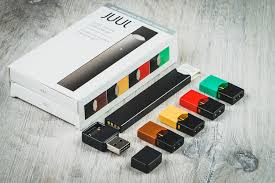 Montgomery County sued JUUL, one of the largest e-cigarette companies, claiming it violates the Maryland Consumer Protection Act, Montgomery County Consumer Protection Act and alleging negligence and unjust enrichment.
Montgomery County claims that JUUL labs have caused severe public harm to youth in Maryland. The fruity-flavored pods that are used to add flavor to the e-cigarettes can also be easily concealed with electronics appeal to potential users, and the easy access to the products have sparked concern.
"I support the lawsuit because JUULs are so easily accessible in our school and they are affecting so many of our peers," sophomore Aurelia Baier said.
The Food and Drug Administration declared that teenagers' use of e-cigarettes had reached an "epidemic" and required companies to make changes to their devices to lower appeal to minors. As a result, JUUL agreed to stop selling fruit and dessert flavored JUUL pods at retail stores. JUUL also agreed to require age verification for online sales of the flavors through photo ID uploads, two-factor authorization and additional public records check. JUUL has also removed itself from social media sites.
The lawsuit also claims violations of federal racketeering laws by JUUL and Altria, the parent company of Marlboro cigarettes that owns a 35% stake in JUUL. Allegedly, Altria had also sought to enter the e-cigarette market, but in late 2018 Altria wrote to the FDA with concerns about youth access to e-vapor products and removed its fruity flavors from the market, according to WTOP.
"I think Montgomery County is trying to protect the public so I agree [with this lawsuit]. This will be challenged in courts and that's where public support will be helpful," social studies teacher Liliana Monk said.
A new Maryland law was passed that raised the age to purchase tobacco from 18 to 21. There have also been several bills introduced that would prohibit vape shops from being within a half-mile of middle and high schools in the county and prohibit the sale of flavored e-cigarette products within a mile of county schools.There also have been several attempts in Maryland to stop minors from getting a hold of e-cigarettes. Recently, Maryland passed a law that raised the age to purchase tobacco from 18 to 21.
Montgomery County has also spent money on tobacco control that targets vaping, police underage sales and anti-vaping advertisements in public schools.
"I think that it's smart of the new law for the benefit of teenagers because of all the increase of use of nicotine. I'm happy MoCo is taking responsibility and protecting the youth," sophomore Belen Pacheco said.
A new study claims that vaping may be worse than traditional smoking. Greek researchers found that flavorings in e-cigarettes harm the lungs by causing inflammation.
"We don't know many of the elements contained in the JUUL oils. There have been lots of reports about vitamin E in the oil and when you smoke the JUUL, it damages the lung tissue," school nurse Ki Nam Kim said. "I also heard that the addictiveness in JUULS is higher in the United States than in Europe because the nicotine in the JUULS here is double than the nicotine in Europe."
Some students think that the new laws and the lawsuit against JUUL is a positive thing and will lead towards a healthier world. On the other hand, some students believe that the county doesn't have a purpose to sue due to smoking being a personal choice.
"I don't think Montgomery County has the standing to sue, I mean what we want to do and put in our bodies is our choice and it shouldn't be challenged in court," an anonymous senior said.
Your donation will support the student journalists of Walter Johnson High School. Your contribution will allow us to purchase equipment and cover our annual website hosting costs.
About the Contributor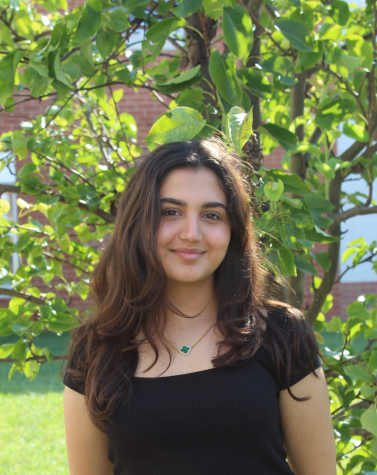 Aya Hesham, Online Editor-in-Chief
Aya Hesham is a senior at WJ and is excited to be spending her third year on Pitch as an Online Editor-in-Chief. Outside of writing for the Pitch, Aya...