WJ lacrosse coach Gary Reburn: what the team didn't get to say
Walking into my first girls' varsity lacrosse practice, the seniors obviously had rules for us freshman to follow. Expecting mandatory clean up and duty as packing mules, I was stunned and a little scared when the first rule was to never go to coach Gary Reburn's car alone.
Every girl on the lacrosse team who had interacted with Reburn, regardless of age, knew there was something off with our varsity coach. From his borderline offensive teasing, to his touchy mannerisms, we knew to keep our distance.
The parents were even suspicious of the way he ran the team. Prior to my freshman year, news broke that Reburn was a part of a dating website, Ashley Madison. This website, sporting the slogan "Life's short, have an affair," linked married men and women together in order to fuel secret romances.
While part of his personal life, and not part of the team, Reburn's activity on this sight made players question his motives and morals.
"I would witness him rubbing girls' shoulders and whispering in their ears [to ask] if they were ready to go in during games," goalie Colleen Besche said.
His inappropriate actions didn't stop there. In "fun" practices he would have us wrestle each other, sometimes even join in, having no mercy and flipping us to the ground.
We had ways of coping with his weird antics; "When he would say creepy things, we all just tried to turn it into a joke to dismiss it," Sadie Keller, a graduate from Walter Johnson, said.
Then, it seemed like the best way to handle things, but looking back, joking about what he said pretty much gave him permission to do it again.
Reburn was also a goalie coach for Rebels Lacrosse Club, the club most of the players played for in the off season. His odd mannerisms continued during club practices where he worked privately with Goalies.
In late 2018, after a record-breaking season, we were told that Reburn would not be returning as our coach. While the team was shocked and a little confused, the mixed feelings were glazed over with excitement when we realized that Colleen Gradowski, the previous junior varsity coach, would be coaching us.
Shortly after we were told the news, the team gathered for a meeting with administration about the future of our lacrosse team. Yearning for a new positive experience at practice and games, conversation about Reburn and his coaching flaws naturally began, defining what we didn't want in a coach. We had held in our feelings for so long it was a relief to finally be able to tell people, but the administration was frustrated with how long it took for them to find out.
We didn't know the extent of what the administration knew about how Reburn acted with the team, making us unsure if our concerns were legitimate or not. Due to his somewhat unpredictable nature, we didn't know how Reburn would act when administration told him our concerns. Fear of punishment during practices and games kept us quiet while he was still our coach. Their frustration was valid, but I think they didn't take the time to look at things from our point of view and how it could affect our experience on the team.
Thoughts about Reburn faded away as our team finished another amazing season with our new coach. Going into the new school year, however, rumors of Reburn's involvement in a plethora of arrestable actions floated across group chats and in the hallways in between teammates. A running team joke developed that "Gary fled the country", as teammates who lived in his neighborhood learned he was evicted from his Kensington residence, and his old white corvette still remained parked on the property. The entire team seemed to have intuition that some radical story would be dropped about his disappearance, we just didn't know when.
On December 11, 2019, news broke that Gary had been involved in an attempted murder and kidnapping. While unsettling, it didn't seem entirely out of character. For someone in a position of leadership for a school sponsored team, acts like these, attempted or not, should be unthinkable. For the most part I think we were all simply rattled in thinking we had dedicated so much of our time with a potentially murderous man. As his players, we were sickened to learn that our instincts were validated in discovering what Reburn was truly capable of.
No blame should be placed on the school, for the team never collectively nor independently voiced our discomfort and concerns regarding our coach's behavior and there was absolutely no way for them to anticipate his future plans. However, if there is anything we can truly take away from this situation, it is that people are unpredictable and constant awareness is necessary in order to ensure safety for students in any sort of extracurricular activity.
With all the information surfacing, it's important to recognize how the lacrosse team has grown since Reburn left. Not only have Coaches Gradowski and Herdman cultivated a positive team environment, but we have also experienced one of the best recorded seasons as a lacrosse program.
About the Writer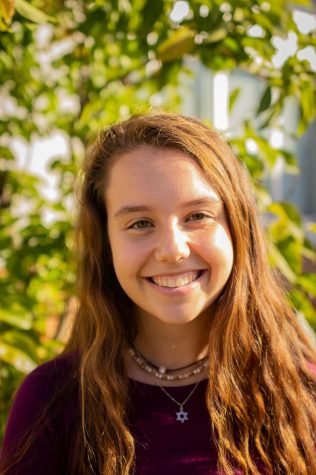 Lily Salvatore, Staff Writer
This is Lily Salvatore's first year on The Pitch.  Besides being a staff writer, Lily plays on the Walter Johnson lacrosse team and is secretary of...