Point/Counterpoint: Are AP classes worth it?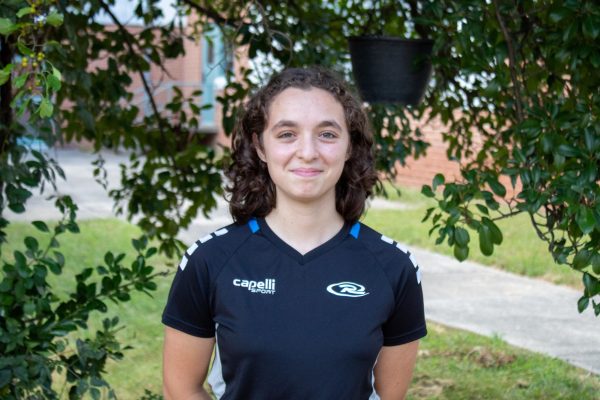 More stories from Mia Halper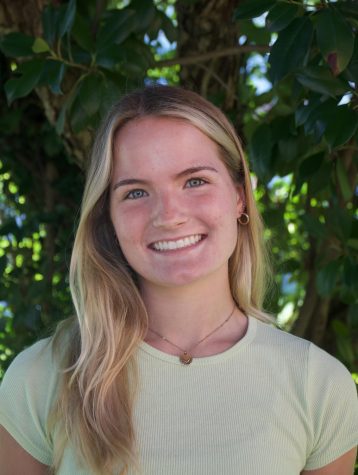 More stories from Nicole Weaver
For incoming high-school students, Advanced Placement (AP) courses are always heavily encouraged: they're said to offer a higher level of rigor and a more college-like experience and are considered a major boost when applying to colleges. Despite this, AP courses have a variety of negative impacts that are hard to ignore. Are they worth it?
Point: Nicole Weaver
When filling out college applications, its no secret that colleges favor students with rigorous courses. Unlike typical honors courses, AP courses offer a special opportunity to not only boost college applications but offer an opportunity to prepare for the road ahead.
These college-level courses are meant to be a way to get students thinking about their future. However, students will enter these classes complaining about the rigor and the workload when the whole goal of these courses is preparation for college. The honors classes that we take don't offer the same groundwork that AP classes do for students.
Unlike honors-level courses, there are multiple resources for AP classes available online that directly align with the material given out by our teachers. Resources are found directly on the College Board website and on second-party sources such as YouTube. I have found that these resources have helped me become more confident in my studying and note-taking skills, which are vital for the next steps into the future. With every resource available at the click of a button, the stress on AP students is greatly minimized.
Students find comfort in knowing that the whole curriculum is the same across the United States. College Board gives out the material and releases in-depth help videos for students who want extra practice.
The schedule for AP courses includes intense instruction on new material starting in September through April. However, in honors classes, new material is provided from September through June. AP courses have exams beginning the first week of May and continuing through the end of the month. Once the exam has been completed for that course, you do not learn new material, instead, you get a chance to actually use the skills you have learned.
Those final weeks of the course are always the most rewarding as you take what you have learned from previous units within the course and apply it to current situations in new projects. In AP World History, for example, we created connections between precedential events that we learned from the past and current events in our society today. Not only does it allow students to get a chance to apply their knowledge from the course material, but it also can provide students a glimpse into what their future could look like in a particular area of study.
Another obvious reason why students choose to take AP courses is that their passing exam scores can sometimes be submitted to your university and count as a credit. Students will have the ability to bypass low level college courses and get straight to interesting material that a student might be interested in.
Counterpoint: Mia Halper
A primary drawback of AP courses is the stress they cause among students taking them. As an AP course taker myself, I'm well aware of the high workload that comes with the courses. Although some courses have less material to complete, many AP courses come with lengthy textbooks, extensive reading guides and many other assignments. For students taking multiple APs, this can lead to hours upon hours of homework. This contributes to stress and can negatively affect the mental health of students.
The time that AP coursework takes up can also decrease the ability of students to participate in activities such as sports, clubs and other extracurriculars. These activities can improve mental health and enrich students in various ways. A good amount and variety of extracurriculars is essential for students.
When considering how AP classes affect students in regard to college admission, one thing that's important to keep in mind is the fact that practically every student applying to colleges is taking countless AP exams. Given this, it's unlikely that the number of AP courses a student is taking will even factor into college acceptances. AP courses won't make any student stand out above another; extracurricular activities, which AP courses detract from, are more likely to affect a college's decision.
Part of what makes AP courses unique is AP tests. Each AP course comes with its own exam; typically, all of the tests take place in the span of a couple of weeks in May. Each AP test is organized slightly differently. Each is scored on a scale of one to five, but they all have different components and different scaling of scores. These tests are a major source of stress for students, particularly those who are taking multiple AP courses and as a result, must take multiple AP tests in a short period of time. For students who have trouble with standardized testing, this presents a major disadvantage.
For many AP students, the main draw is the college credits. At many colleges, though, only students who score in the three to five range on an AP test are able to use that course for college credit. Additionally, some colleges have begun to become more strict and selective in this, only allowing students with scores of five (the highest possible) to submit the course for credit.
Many feel that AP courses are designed to improve and enrich the high school experience. The culmination of stress and other drawbacks caused by APs can make it the exact opposite- difficult and unenjoyable.
Your donation will support the student journalists of Walter Johnson High School. Your contribution will allow us to purchase equipment and cover our annual website hosting costs.
About the Contributors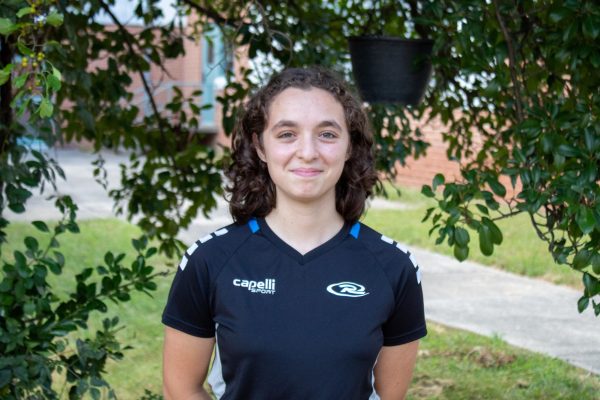 Mia Halper, Senior A&E Editor
Junior Mia Halper is thrilled to be in her third year with the Pitch as Senior A&E Editor. She's an avid fan of the Washington Capitals and plays soccer.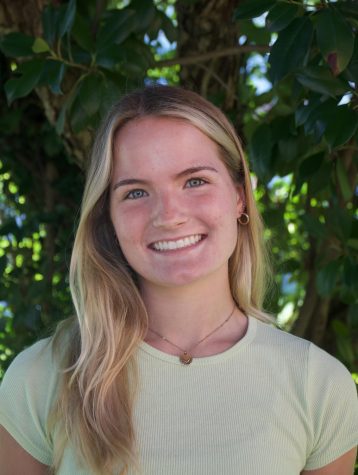 Nicole Weaver, Online Managing Editor





Nicole Weaver is an Online Managing Editor on The Pitch. In her free time, she enjoys driving and dancing.