Influential black figures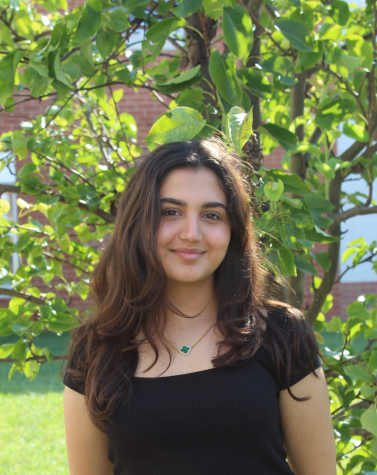 More stories from Aya Hesham
Maya Angelou
Maya Angelou was an American author, poet, and civil rights activist. Her famous memoir "I Know Why the Caged Bird Sings" made history as the first nonfiction bestseller by an African American woman. Angelou is also known for her famous poems, "Just Give Me a Cool Drink of Water 'Fore I Die," which was nominated for the Pulitzer Prize, and "On the Pulse of Morning," which she recited at former President Bill Clinton's inaugural ceremony in 1993.
James Baldwin
A famous American writer and prominent voice in the American civil rights movement, James Baldwin is best known for his works "Notes of a Native Son," "Nobody Knows My Name," and "The Fire Next Time." He spent much of his time abroad but eloquently reflected on his experience on being a Black man in America through his nuanced and powerful pieces. These works are still relevant today, as they give people insight about Black identity and the state of racial injustice during the civil rights movement.
Shirley Chisholm Shirley
Shirley Chisholm was an outspoken advocate for women and minorities. She was the first African American woman in Congress as well as the first African American — and woman — to seek nomination for president of the United States. Chisholm advocated for Head Start, a preschool program for children from low-income families; she co-founded the Congressional Black Caucus, advocated for the Equal Rights Amendment and supported the Title IX amendment of 1972 that prohibited sex descrimmination in federally funded education systems.
Bessie Coleman
Bessie Coleman encouraged minorities, specifically women, to learn how to fly planes and was the first African American woman to earn a pilot's license. Coleman applied to flight schools across the country but was rejected because of her race and gender. She remained determined, however, and was eventually accepted at the Caudron Brothers' School of Aviation in France where she received her international pilot's license. Colemen gave speeches and presented films of her air tricks in churches, theaters, and schools to earn money to achieve her dream of owning a plane and opening up a flight school. She amassed popularity as people were mesmerized by her incredible flight performance and dedication to her cause.
Robert Sengstacke Abbott
Robert Sengstacke Abbott was an American lawyer and founder of the most widely circulated Black newspaper, The Chicago Defender. Abbott's newspaper shed light on violence against African Americans by reporting on violence, lynchings, and other violent acts perpetrated against African Americans. Abbott's mission was to destroy racial prejudice in America and increase Black representation in multiple career paths, such as the police force, all throughout America.
Gwendolyn Brooks
Gwendolyn Brooks was the first African American author to win the Pulitzer Prize, for her poem "Annie Allen," and is considered one of the most influential poets of the 20th century. She made poetry her life's work and published her first poem, "Eventide," at the age of 13. Brooks was also the first Black woman to hold the position of the poetry consultant to the Library of Congress. Her poetry illustrated the Black experience in America during the 1940's and 50's as she depicted the struggles of women in oppressed communities.
Hank Aaron
Hank Aaron is regarded as one of the best baseball players of all time. He was an important player for the Braves and won the National League batting title in 1956. Aaron was a "consistent producer both at the plate and in the field, reaching the .300 mark in batting 14 times, 30 home runs 15 times, 90 RBI 16 times and captured three Gold Glove Awards en-route to 25 All-Star Game selections," according to baseballhall.org. Aaron also "holds the records for most career runs batted in (2,297), most career total bases (6,856) and most career extra base hits (1,477). After retiring as a player, Aaron became one of baseball's first Black executives, with the Atlanta Braves," according to history.com.
Your donation will support the student journalists of Walter Johnson High School. Your contribution will allow us to purchase equipment and cover our annual website hosting costs.
About the Contributor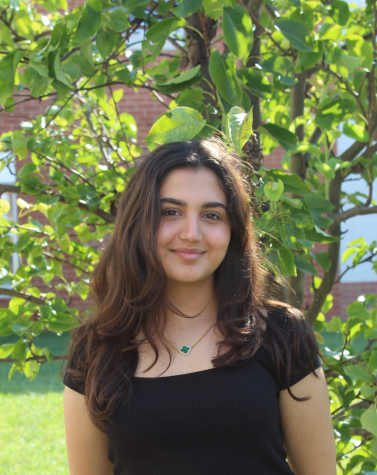 Aya Hesham, Online Editor-in-Chief
Aya Hesham is a senior at WJ and is excited to be spending her third year on Pitch as an Online Editor-in-Chief. Outside of writing for the Pitch, Aya...